Watch our recent event:
Trade and Investment
with China is in the
U.S. National Interest
Our Mission
The National Committee on U.S.-China Relations promotes understanding and cooperation between the United States and Greater China in the belief that sound and productive Sino-American relations serve vital American and world interests. Support us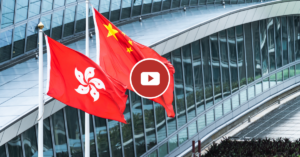 Conference
VIDEO: By examining language, politics, and identity, three experts explore the relationship between Hong Kong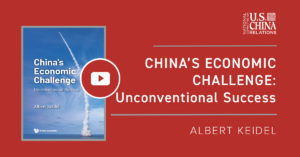 Conference
VIDEO: Albert Keidel analyzes China's economic challenge over the last forty years, the U.S.-China trade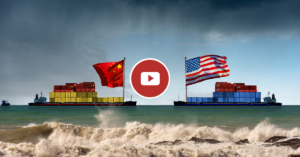 Conference
VIDEO: With Chubb's extensive global operations, Evan Greenberg argues for the economic benefits of trade
Stay Current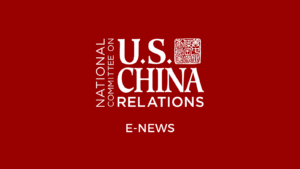 Subscribe to our e-Newsletter
The National Committee's monthly e-Newsletter reports on recent and upcoming programs, public events, and video releases. View our most recent e-News here.