Tuesday, May 19, 2020 | 3:45 PM EDT - 5:15 PM EDT
Zoom webinar | Robert Zoellick
The National Committee on U.S.-China Relations was pleased to host a virtual conversation on May 19, 2020 with Ambassador Robert Zoellick, former U.S. Trade Representative and president of the World Bank, among other positions in and outside of government. Fifteen years have passed since his "responsible stakeholder" speech at the National Committee's 2005 Gala dinner. Ambassador Zoellick offered reflections on his 2005 speech and the policy implications of his approach for the United States when considering the current Sino-U.S. relationship. National Committee Chair Ambassador Carla A. Hills provided introductions and President Stephen Orlins moderated the event.
Here are the five key takeaways from his presentation:
Conventional thought in Washington, D.C., right now is that cooperation with China has failed, but in reality past cooperation has been largely successful. China has historically helped the United States regarding the proliferation of weapons of mass destruction, cooperated on North Korea, and joined the United States in support of United Nations sanctions and peacekeeping efforts. From an economic perspective, China has been the largest contributor to global economic growth in recent years.
The current Administration's policy towards China is misguided. There is a confrontational attitude in the White House which will likely be exacerbated leading up to the 2020 elections. Both sides of the political spectrum are being tough on China, but the United States should adopt a more pragmatic approach rather than playing the "blame game."
The United States should continue to focus on and develop its core priority elements in the international arena including biotechnology superiority, the promotion of an inclusive post-COVID economic recovery, environmental and energy security, digital security and innovation, the non-proliferation of weapons of mass destruction, and the future of the ideal of freedom.
In order to secure its key values in the international system, the United States should work more closely with its allies, rather than espousing anti-globalism. Washington's engagement with its European counterparts remains important in the context of U.S.-China relations.
Finding mutual ground with China does not mean that the United States should move away from its fundamental values. It needs to continue to emphasize human aspirations instead of name-calling, and focus on what can be achieved rather than simply expressing frustration. In Ambassador Zoellick's words, "Diplomacy is hard."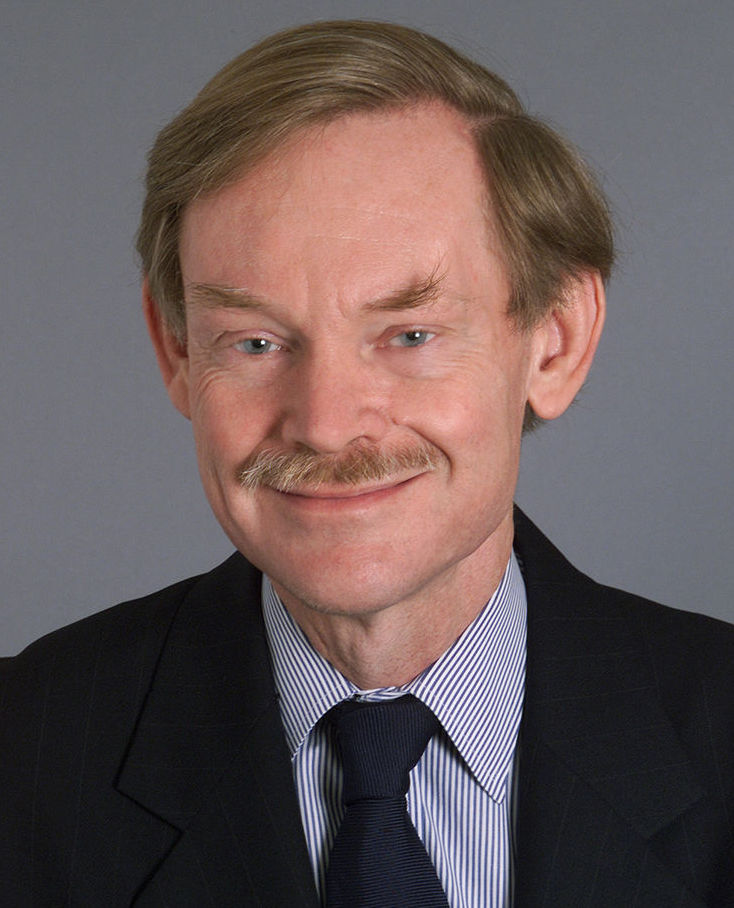 Robert B. Zoellick
Robert B. Zoellick is senior counselor at Brunswick Geopolitical, an advisory service of the Brunswick Group, and a senior fellow at the Belfer Center for Science and International Affairs at Harvard University's Kennedy School of Government. In addition, Ambassador Zoellick serves on the boards of Temasek, Singapore's Sovereign Wealth Fund, and Twitter, Inc., and is on the advisory board of Swiss Re. He is a member of the boards of the Peterson Institute for International Economics and the Carnegie Endowment, chairs the Global Tiger Initiative, and is a member of the Global Leadership Council of Mercy Corps, a global humanitarian agency.

Ambassador Zoellick was president of the World Bank Group from 2007 to 2012, U.S. Trade Representative from 2001 to 2005, and deputy secretary of state from 2005 to 2006. From 1985 to 1993, Ambassador Zoellick served as counselor to the secretary of the Treasury and under secretary of state, as well as White House deputy chief of staff.

Ambassador Zoellick has received the Distinguished Service Award, the Department of State's highest honor; the Alexander Hamilton Award of the Department of the Treasury; and the Medal for Distinguished Public Service of the Department of Defense. The German government awarded him the Knight Commanders Cross for his achievements in the course of German unification. The Mexican and Chilean governments awarded him their highest honors for non-citizens, the Aztec Eagle and the Order of Merit, respectively, for recognition of his work on free trade, development, and the environment.
Ambassador Zoellick holds a J.D. magna cum laude from the Harvard Law School, a master's degree in public policy from Harvard's Kennedy School of Government, and a bachelor's degree (Phi Beta Kappa) from Swarthmore College.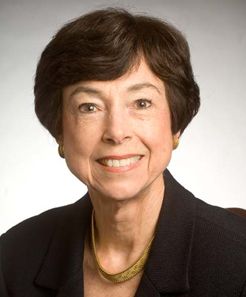 Carla A. Hills
Ambassador Carla A. Hills is chair and chief executive officer of Hills & Company International Consultants, which provides advice to international firms on investment, trade, and risk assessment issues abroad, particularly in emerging market economies. Ambassador Hills served as United States Trade Representative from 1989 to 1993, acting as President George H.W. Bush's principal advisor on international trade policy. Ambassador Hills negotiated and concluded the North American Free Trade Agreement and also led the U.S. negotiations on the Uruguay Round of the World Trade Organization. 

Earlier, Ambassador Hills served in the cabinet of President Gerald R. Ford, as secretary of the Department of Housing and Urban Development (the third woman to hold a cabinet position). She also served as the assistant attorney general in the Civil Division of the U.S. Department of Justice. Ambassador Hills has served on a number of corporate boards. She is currently on the international advisory board of J.P. Morgan Chase and the Starr Advisory Board. She also serves in leadership positions with not-for-profit organizations. She is chair of the National Committee on U.S.-China Relations and of the International Advisory Board of the Center for Strategic and International Studies; co-chair emeritus of the Inter-American Dialogue, chair emeritus of the Council on Foreign Relations; honorary director of the Peterson Institute for International Economics; and executive committee member of the Trilateral Commission.

A graduate of Stanford University, Ambassador Hills attended Oxford University's St. Hilda's College, and obtained her law degree from the Yale Law School. In 2000, she was awarded the Aztec Eagle, the highest honor given by the Mexican government to a non-citizen.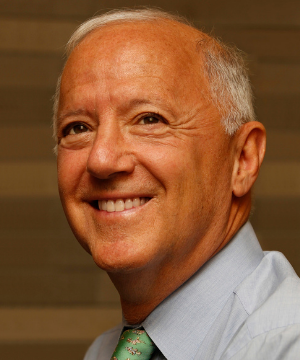 Stephen A. Orlins
Steve Orlins has been president of the National Committee since 2005. Prior to that, he was the managing director of Carlyle Asia and the chairman of the board of Taiwan Broadband Communications, one of Taiwan's largest cable television and high speed internet providers. Prior to joining Carlyle, Mr. Orlins was a senior advisor to AEA Investors Inc., a New York based leveraged buyout firm, with responsibility for AEA's business activities throughout Asia.

From 1983 to 1991, Mr. Orlins was with the investment banking firm of Lehman Brothers where he was a managing director from 1985 to 1991. From 1987 to 1990, he served as president of Lehman Brothers Asia. Based in Hong Kong, he supervised over 150 professionals with offices in Hong Kong, Korea, China, Taiwan, Thailand, Manila and Singapore. Prior to joining Lehman Brothers, Mr. Orlins practiced law with Coudert Brothers and Paul, Weiss, Rifkind, Wharton & Garrison in New York, Hong Kong and Beijing.

From 1976 to 1979, Mr. Orlins served in the Office of the Legal Advisor of the United States Department of State, first in the Office of the Assistant Legal Advisor for Political-Military Affairs and then for East Asian and Pacific Affairs. While in that office, he was a member of the legal team that helped establish diplomatic relations with the People's Republic of China.
Mr. Orlins is a magna cum laude graduate of Harvard College and earned his law degree at Harvard Law School. He speaks Mandarin Chinese and is a member of the Council on Foreign Relations. In 1992, Mr. Orlins was the Democratic nominee for the United States Congress in New York's Third Congressional District.