Wednesday, February 23, 2022 | 8:30 AM EST - 9:00 AM EST
Zoom interview | Amy Qin, Xu Guoqi
Regardless of where they are held, nationalism and identity affect how the Olympic Games are portrayed and perceived. What image of itself as a nation has China presented to its own people and to the international audience as its capital becomes the first city to host both the summer and winter games? How have ethnicity and nationality been featured or downplayed in American and Chinese coverage of the 2022 Games? What is the significance of the Uyghur torch bearer? In what ways have sports, nationalism, and identity changed since China hosted the Summer Games in 2008?
In an interview conducted on February 22, 2022, New York Times correspondent Amy Qin and University of Hong Kong history professor Guoqi Xu discuss issues of national and individual identity at Beijing Games.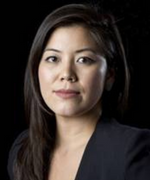 Amy Qin
Amy Qin is China correspondent for The New York Times. She has covered China's global soft power campaign, the emergence of its vast censorship apparatus, and the many ways in which Chinese citizens thrive, cope, and struggle in a landscape of deepening political control. For eight years she was based in Beijing; her reporting has taken her from the frontlines of the coronavirus epidemic in Wuhan to the antigovernment protests in Hong Kong. In 2020, she was on a team of Times journalists that was named a finalist for the Pulitzer Prize for a series exposing China's crackdown on Muslim minorities in Xinjiang. Fluent in Mandarin, Ms. Qin is a graduate of the University of California, Berkeley, and Oxford University. She grew up in Northern California and spent childhood summers at her family's ancestral homes in two of China's spiciest provinces: Shaanxi and Sichuan.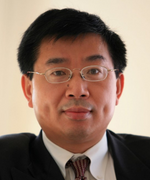 Xu Guoqi
Xu Guoqi was born in China and is Kerry Group Professor in Globalization History at the University of Hong Kong. He received his Ph.D. in history from Harvard University. Professor Xu has published widely in both Chinese and English. His single-authored English-language books include Olympic Dreams: China and Sports, 1895-2008; Chinese and Americans: A Shared History; China and the Great War; Strangers on the Western Front: Chinese Workers in the Great War; Asia and the Great War: A Shared History. He recently finished a new book in English titled, The Idea of China?, which is under contract with Harvard University Press.
His Chinese-language books include: 边缘人偶纪 (Xu Guoqi's Personal Memoir), 为文明出征 (Long Journey for Civilization), 文明的交融 (The Blending of Civilization), 美国外交政策史 (The History of American Foreign Policy) (co-authored).