Monday, November 26, 2018 | 5:30 PM EST - 7:00 PM EST
National Committee on U.S.-China Relations |, New York, NY
The events of the Arab Spring in 2011 demonstrated the potential effect that social media can have when used as a catalyst for social change. In the wake of the uprisings, rumors spread across the Chinese internet of a so-called 'Jasmine Revolution' aimed at overthrowing the Chinese Communist Party (CCP), prompting a swift government crackdown across both the physical and digital worlds.
Since then, as Chinese social media outlets such as Weibo and Weixin have exploded in popularity, the Chinese government has relied upon an expansive censorship apparatus to monitor and suppress potential unrest of Chinese netizens.
In a new book, Contesting Cyberspace in China: Online Expression and Authoritarian Resilience, Professor Rongbin Han explores the restrictions imposed on Chinese netizens, and analyzes the activity of hired trolls, including the "fifty-cent army," who flood Chinese social media platforms with nationalistic messages.
On November 26, 2018, Professor Han discussed his book, and outlined how the state, along with individual netizens, curtail online expression and allow for the Chinese government to withstand internal pressures.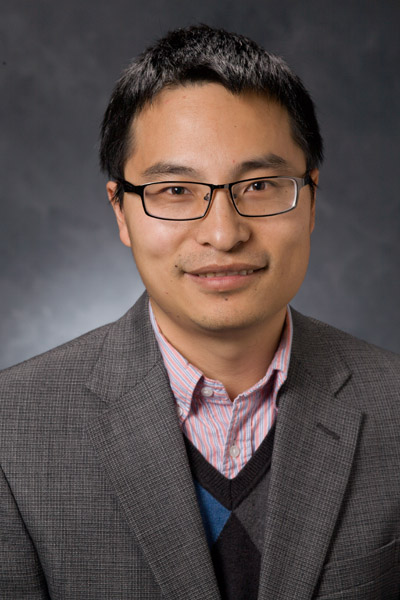 Rongbin Han
Rongbin Han is an assistant professor in the department of international affairs at the University of Georgia. He received MA and PhD degrees in political science from the University of California, Berkeley, a master's degree in social sciences from the National University of Singapore, and a bachelor's degree in international politics from Peking University.
Dr. Han's research interests lie at the intersection of contentious politics, media, and civic participation in China. He has published articles in journals including the China Quarterly, the Journal of Contemporary China, the International Journal of Communication, and the Journal of Current Chinese Affairs.