Friday, November 22, 2013 | 12:00 AM EST - 12:00 AM EST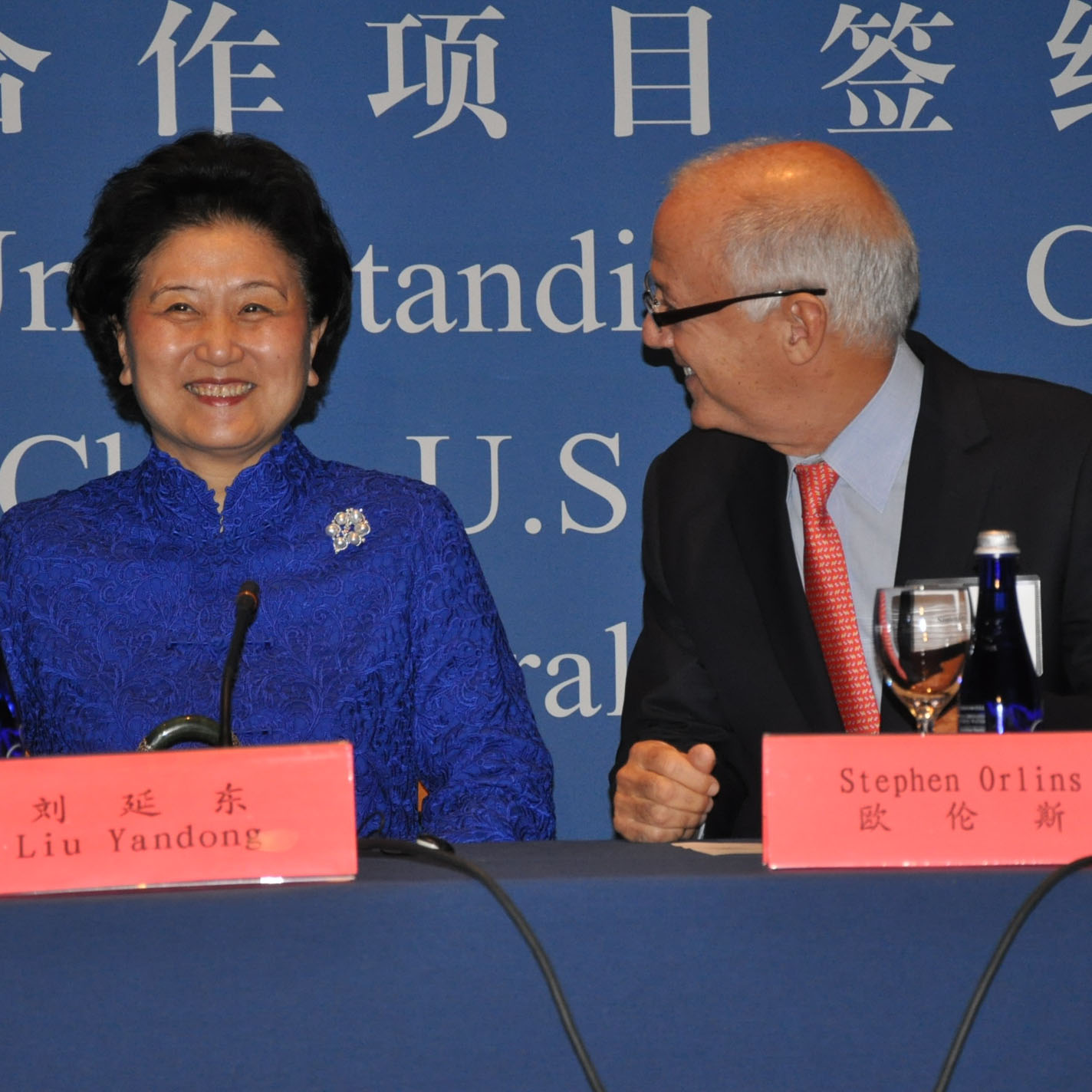 On the third and last stop of her U.S. visit,
Chinese Vice Premier Liu Yandong
was honored at a cultural symposium and luncheon
at Carnegie Hall on November 22
, co-hosted by the National Committee and the Chinese Consulate General in New York. The symposium, on Sino-American cultural exchange and cooperation, featured the signing of five cultural cooperation agreements and was attended by a diverse group of American leaders in the fields of the arts and education. A welcome luncheon for 120 followed; Madame Liu gave a speech that focused on the U.S.-China High-Level Consultation on People-to-People Exchange, which she co-chaired with U.S. Secretary of State John Kerry on November 21 in Washington, D.C. "As long as we work together and build a bridge that can cross the Pacific Ocean and connect the hearts and minds of the two peoples, we can deepen the mutual understanding and friendship…and we will definitely succeed in building this unprecedented and inspiring new model of major-country relations," said Liu. An audio recording from the symposium is available below.
Audio from Symposium: