Wednesday, June 1, 2022 | 2:00 PM EDT - 2:30 PM EDT
Zoom Interview | Jing Tsu
Less than a century ago, China faced myriad challenges in catching up to a world that had passed it by technologically. In her new book, Kingdom of Characters, Jing Tsu breaks down how the monumental and transformative task of bringing the Chinese language into the modern era also modernized China itself.
Jing Tsu joined the National Committee on June 1, 2022 to discuss the visionaries, reformers, and revolutionaries whose linguistic innovations made China's ascent to its global role today possible.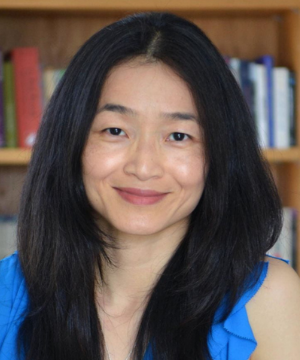 Jing Tsu
Jing Tsu is John M. Schiff Professor of East Asian Languages and Literatures and Comparative Literature at Yale University. A 2016 Guggenheim fellow, Dr. Tsu specializes in modern Chinese studies. Her research spans literature and culture, science and technology, nationalism, diaspora and migration, global security, and human rights in Asia. She teaches graduate seminars on sympathy, world Sinophone literature, cultural conflicts and human rights in contemporary China and Asia. Dr. Tsu has been a fellow at the Radcliffe Institute for Advanced Study (Harvard), the Center for Advanced Study in the Behavioral Sciences (Stanford), and the Institute for Advanced Studies (Princeton). She is also a director of the National Committee on U.S.-China Relations. Her new book, Kingdom of Characters: The Language Revolution That Made China Modern was published in January 2022.
Dr. Tsu received her bachelor's and master's degrees from the University of California, Berkeley, and her doctorate from Harvard.