Wednesday, October 18, 2023 | 3:00 PM EDT - 4:00 PM EDT
Dr. Ma Ying-jeou, former president of the Republic of China (Taiwan), has been studying the dynamic across the Strait for over 30 years. In 2015, Dr. Ma met with Chinese President Xi Jinping in Singapore, the first face-to-face meeting between leaders from both sides of the Taiwan Strait since the establishment of the People's Republic of China in 1949. In an interview recorded on October 18, 2023, Dr. Ma shares insights and recommends solutions based on his personal experiences to the current sharp tensions in U.S.-China and cross-strait relations.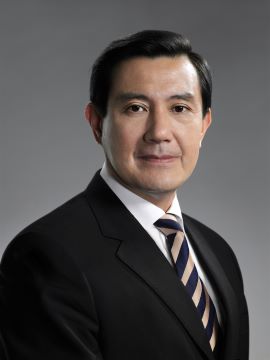 Dr. Ma Ying-jeou
President Ma Ying-jeou was born in 1950 in Hong Kong and moved to Taiwan in 1951 with his family. He was brought up in Taiwan and graduated from the Law Department of National Taiwan University in 1972. Two years later, he went to the United States, receiving his LL.M. from New York University Law School in 1976 and S.J.D. from Harvard Law School in 1981.
Dr. Ma became minister of justice in 1996. He ran for mayor of Taipei in 1998 and again in 2002, winning both times. He was elected president in 2008 with 58 percent of the votes, the highest in history. He was reelected in 2012 with 51 percent of the votes. Since the end of his second term, President Ma has been active in promoting smooth cross-Strait relations. Earlier this year, he became the first senior Taiwan official to visit the mainland.