Monday, April 9, 2018 | 5:30 PM EDT - 7:00 PM EDT
National Committee on U.S.-China Relations |, New York, NY
At 270 million, China's population of migrant workers is larger than the populations of many countries. Many of these workers face poor, often hazardous, working conditions, but in a country in which mass protest is illegal and the legal process often fails to bring about the desired results, they resort to a variety of means to make their voices heard. In her new book, Mobilizing Without the Masses: Control and Contention in China, Dr. Diana Fu draws upon extensive field research to analyze how labor organizations in China operate, advocating for and assisting migrant workers on issues including access to wages and compensation for injury. Dr. Fu joined the National Committee on April 9, 2018, to discuss her book and the future of labor mobilization in China.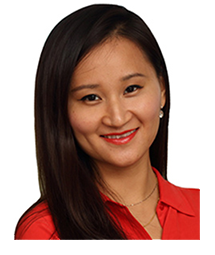 Diana Fu
Dr. Diana Fu is an assistant professor of political science at the University of Toronto and an affiliate of the Munk School of Global Affairs Asian Institute. Her research examines the relationship between popular contention, state power, and civil society in contemporary China.
Dr. Fu graduated with distinction from Oxford University (M.Phil. in development studies and D.Phil in politics), where she studied as a Rhodes Scholar. Prior to joining the Toronto faculty, Dr. Fu was a Walter H. Shorenstein Postdoctoral Fellow at Stanford University and, earlier, a predoctoral fellow at the Massachusetts Institute of Technology. Her research has been supported by the Harold Hyam Wingate Foundation, the Chiang Ching-Kuo Foundation, and the Rhodes Trust.
Her writing has appeared in Reuters, The Economist, Foreign Affairs, The Washington Post, Boston Review, PostGlobal, and Global Brief, as well as in scholarly publications.