Tuesday, March 24, 2020 | 5:00 PM EDT - 6:30 PM EDT
Zoom webinar | Frank Langfitt
How have the views of Chinese people who may in the past have been attracted to the United States changed over the last 20 years? How have American perspectives on China shifted during the same period? National Public Radio (NPR) correspondent Frank Langfitt gained insights on many aspects of a changing China as he talked with passengers during taxi rides he provided for free in Shanghai. The NPR radio series that resulted inspired his first book, The Shanghai Free Taxi: Journeys with the Hustlers and Rebels of the New China.
On March 24, the National Committee hosted a webinar with Frank Langfitt as he discussed what he learned from his passengers in Shanghai and beyond.
Here are the five key takeaways from his presentation:
While many Chinese people idealized the United States during the Tiananmen protests in 1989, public opinion shifted after the NATO bombing of the Chinese embassy in Belgrade in 1999 and the Hainan Island Incident, which occurred in 2001 when a U.S. EP-3 spy plane collided with a Chinese fighter jet, killing the Chinese pilot. China's inability to respond militarily and its lack of international clout created a sense of helplessness among Chinese people.
The 2008 global financial crisis and controversial election of President Donald Trump in 2016 accelerated disillusionment with the United States, as the Chinese economy emerged from the crisis relatively unscathed and many Chinese citizens began to view their country's authoritarian political system in an increasingly positive light.
On the other hand, the Great Firewall of China, imprisonment of human rights activist Liu Xiaobo, and the erosion of freedoms in some democratic countries has convinced U.S. policy makers that engagement with China failed to produce a more liberal Chinese Communist Party. Today, the U.S.-China relationship is at an historical low point.
The governments of the United States and China should be working together to combat the coronavirus pandemic and keep the engines of the global economy running, not blaming each other or using the crisis for political advantage.
Observers should refrain from using the words "China" and "America" to describe Xi's leadership of the Communist Party of China and the policies of the Trump administration.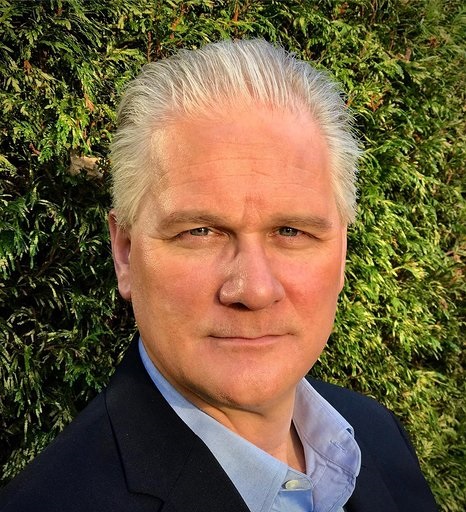 Frank Langfitt
Frank Langfitt is NPR's London correspondent, covering Brexit, terrorism and other stories in Western Europe. Before going to the United Kingdom, he spent a decade as a reporter in China, most recently as NPR's correspondent in Shanghai. In 2008, Langfitt covered the Beijing Olympics as a member of NPR's team, which won an Edward R. Murrow Award for sports reporting. From 1997 to 2002, he was the Baltimore Sun's Beijing correspondent, covering a swath of Asia from the Khyber Pass to East Timor. Langfitt is a graduate of Princeton and was a Nieman Fellow at Harvard.