Tuesday, July 28, 2020 | 4:00 PM EDT - 5:00 PM EDT
Zoom webinar | Bryan Lanza, Adam Bramwell
From COVID-19 to security in the Indo-Pacific, from human rights violations to cyber issues, from trade tensions to climate change, our daily headlines cover a growing number of friction points in the U.S.-China relationship. These critical issues are causing voices in the Administration, Congress, and those vying for office – from both sides of the aisle – to speak out about China. As the November election approaches, it is critical for thought leaders to understand the nuances of these views, find areas of consensus, and to understand differences in Republican and Democratic approaches to these complex issues.
On July 28, 2020, the National Committee held a virtual, off-the-record program with two veteran Washington political insiders, Republican strategist Bryan Lanza and Democratic strategist Adam Bramwell, both of Mercury Public Affairs, to discuss the U.S.-China relationship and the partisan views that are taking shape during the election season.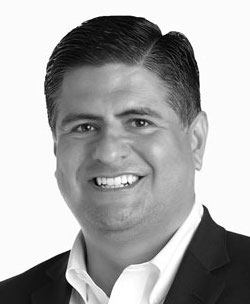 Bryan Lanza
Bryan Lanza is a partner in Mercury's Washington, D.C. office, specializing in public affairs and media strategy. A leading Republican strategist with extensive experience in political campaigns, policy, and media relations, Bryan provides key leadership for clients across Mercury's United States and international offices.
Prior to joining Mercury, Bryan served as communications director for President Donald J. Trump's Transition Team. Bryan worked closely with the President's advisers and White House leadership to ensure a smooth, successful Cabinet appointment process, in addition to managing media inquiries throughout the campaign and transition periods. His role with the Trump administration was immediately preceded by his tenure as deputy communications director for the Trump-Pence presidential campaign, where he helped to craft strategy and messaging for the campaign, in addition to managing media relations oversight and surrogate management.
Bryan is a graduate of California State University at Long Beach.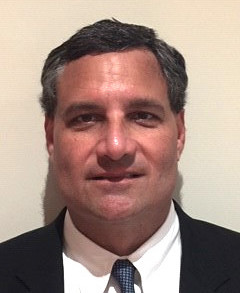 Adam Bramwell
Adam Bramwell recently joined Mercury as its managing director, after having operated his own independent consulting business. A seasoned Democratic strategist, he provides expert advice focusing on steering and handling complex and sensitive management and operational issues. Specifically, he is called upon to give skilled guidance on political and organizational strategy, testimony, judiciary and appropriation issues, ethics and lobbying matters, budgets, audits, personnel, and strategic and tactical planning.
Previously, Adam was chief of staff and general counsel to U.S. Senator Christopher A. Coons (D-Delaware), acting as the Senator's senior political, legislative, and policy adviser and guiding him on matters relating to the Senator's Committee service, especially Appropriations, Foreign Relations, Judiciary, Small Business, and Ethics, and supervising a staff of 30 in the Senator's Washington, D.C. office. Formerly, Adam served for 13 years as general counsel to the Secretary of the United States Senate where he oversaw its legal operations.