Friday, May 8, 2020 | 5:00 PM EDT - 6:15 PM EDT
Webinar | Anja Manuel, Paul Triolo
As the impact of technology gains increasing strategic importance in the U.S.-China relationship, the National Committee hosted the second session of Navigating China's Technological Rise, a series of virtual programs on the critical issues and policies affecting the technology industry and its impact on Sino-American ties.
The second program of the series, Critical Technology Regulation and its Industry Impact, which took place on May 8, 2020, featured discussion and Q&A with NCUSCR Director Anja Manuel, co-founder and principal of Rice, Hadley, Gates & Manuel LLC, and Paul Triolo, head of the geo-technology practice at Eurasia Group.
Ms. Manuel and Mr. Triolo discussed the policies that contributed to China's technological rise, the geopolitical implications of this rise, how U.S. firms should approach this new order, and how recent developments, such as the Phase I trade agreement and COVID-19 pandemic, have affected technological collaboration.
For more information on the potential economic, social, and political impacts of the coronavirus outbreak, and its long-term implications for U.S.-China relations, please visit our Coronavirus Impact Series.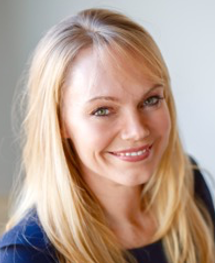 Anja Manuel
Anja Manuel is co-founder and partner along with former Secretary of State Condoleezza Rice, former National Security Advisor Stephen Hadley and former Secretary of Defense Robert Gates, in Rice, Hadley, Gates & Manuel LLC, a strategic consulting firm that helps U.S. companies navigate international markets. She is a former diplomat, author, and advisor on emerging markets. She is the author of the critically acclaimed This Brave New World: India, China and the United States, published by Simon and Schuster in 2016. From 2005-2007, she served as an official at the U.S. Department of State, responsible for South Asia Policy.

Earlier in her career, Ms. Manuel was an attorney at WilmerHale working on corporate governance, international and Supreme Court cases, and represented special committees of major corporate boards before the U.S. Congress, Department of Justice and the SEC. She was also an investment banker at Salomon Brothers in London.
A graduate of Harvard Law School and Stanford University, Ms. Manuel now also lectures at Stanford University.
She currently serves on two corporate boards: Overseas Shipping Group, Inc., a NYSE listed energy transportation company (risk committee chair, and audit comm. member), and Ripple Labs Inc., a leading blockchain payments company (governance committee). Ms. Manuel also serves on advisory boards of Flexport Inc., Synapse Inc., Center for a New American Security, and the boards of the American Ditchley Foundation, National Committee on U.S.-China Relations, and Governor Brown's California Export Council.

She is a frequent commentator on foreign policy and technology policy, for TV and radio (NBC/MSNBC, Fox Business, BBC, Bloomberg, Charlie Rose, NPR, etc.) and writes for publications ranging from the New York Times, to the Financial Times, Fortune, the Atlantic, and Newsweek, among others. She is the director of the Aspen Strategy Group and Aspen Security Forum – the premier bi-partisan forum on foreign policy in the U.S. – and is a member of the Council on Foreign Relations. Ms. Manuel lives in San Francisco with her husband and two children.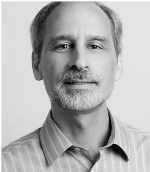 Paul Triolo
Paul Triolo leads the Geo-technology practice at Eurasia Group, focusing on global technology policy issues, cyber-security, internet governance, ICT regulatory issues, and emerging areas such as 5G deployment, automation, artificial intelligence, Greentech, and fintech/blockchain. He is building a cross-issue and cross-regional team that helps clients understand and assess the risks generated by the complex intersection of politics, technology innovation, security threats, and the changing global regulatory environment.

Paul was named as a senior advisor on technology for the Paulson Institute this year. In this capacity he works with the Institute's MacroPolo team on China technology issues, focused on AI and semiconductors. Paul is also a China Digital Economy Fellow (non-resident) at New America, a regulator contributor to the DigiChina blog that tracks key issues around China's digital economy, and is a columnist with SupChina, where he also does podcasts on cutting edge tech issues. His twitter feed, @pstAsiaTech, helps define the scope of geo-technology challenges companies face. Paul is quoted frequently in the media, including the New York Times, Economist, Wall Street Journal, CNBC, BBC, Wired, and other outlets on global tech issues, and U.S.-China trade and technology competition.

Paul also drives thought leadership in the technology policy sector. A recent paper Paul authored, the Geopolitics of 5G, has been widely read in European Union and U.S. policy circles. He also co-authored a white paper on China and AI with leading AI expert Kaifu Lee. Paul is frequently invited to be on panels at international conferences on technology issues, particularly those involving artificial intelligence and China, and emerging technology issues such as political concerns around 5G.

Prior to joining Eurasia Group, Paul served in senior positions within the U.S. government for more than 25 years, focusing primarily on China's rise as a science and technology (S&T) and cyber power. He provided analytic support to the President and senior policymakers, and was the lead drafter for a number of widely acclaimed national estimates on China S&T innovation and industrial policies, as well as cyber-space issues.

Paul's technical background includes a bachelor's degree in electrical engineering from Penn State University and work experience in Silicon Valley. This, along with his extensive work on internet governance and policy issues in government, make him uniquely prepared to tackle the substantial challenges companies will face in cyber-space. He is an avid early adopter of all sorts of green and information technologies and platforms, drives a Level 2 automated vehicle, and has been the family chief technology officer for some time.