Tuesday, January 19, 2016 | 1:00 PM EST - 2:00 PM EST
Following Taiwan's historic January 16, 2016 presidential elections, two of America's leading experts on Taiwan, Douglas H. Paal and Shelley Rigger, spoke with the National Committee on U.S.-China Relations president, Stephen A. Orlins, on a teleconference call to reflect on the significance of the Democratic Progressive Party's overwhelming victory, and the impact it will have for the Nationalist Party. Additionally, Dr. Paal and Dr. Rigger offered their insight on the future of the 'One China' policy and the likely impact Tsai Ing-wen's administration will have on U.S. relations with both Taiwan and the mainland. 

Douglas H. Paal
Douglas H. Paal is vice president for studies at the Carnegie Endowment for International Peace. He previously served as vice chairman of JPMorgan Chase International (2006–2008) and was an unofficial U.S. representative to Taiwan as director of the American Institute in Taiwan (2002–2006). He was on the National Security Council staffs of Presidents Reagan and George H. W. Bush between 1986 and 1993 as director of Asian Affairs and then as senior director and special assistant to the president.
Dr. Paal held positions in the policy planning staff at the State Department, as a senior analyst for the CIA, and at the U.S. embassies in Singapore and Beijing. He has spoken and published frequently on Asian affairs and national security issues.
Dr. Paal is a director of the National Committee on U.S.-China Relations.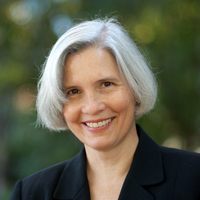 Shelley Rigger
Shelley Rigger is the Brown Professor of East Asian Politics, chair of Chinese Studies and assistant dean for educational policy at Davidson College. She has a Ph.D. in government from Harvard University and a B.A. in public and international affairs from Princeton University. She has been a visiting researcher at National Chengchi University in Taiwan (2005) and a visiting professor at Fudan University (2006) and Shanghai Jiaotong University (2013). She is a non-resident fellow of the China Policy Institute at Nottingham University and a senior fellow of the Foreign Policy Research Institute (FPRI).
Dr. Rigger is the author of two books on Taiwan's domestic politics, Politics in Taiwan: Voting for Democracy (Routledge 1999) and From Opposition to Power: Taiwan's Democratic Progressive Party (Lynne Rienner Publishers 2001). In 2011 she published Why Taiwan Matters: Small Island, Global Powerhouse, a book for general readers. She has published articles on Taiwan's domestic politics, the national identity issue in Taiwan-China relations and related topics. Her monograph, Taiwan's Rising Rationalism: Generations, Politics and 'Taiwan Nationalism,' was published by the East West Center in Washington in November 2006. Currently she is working on a study of Taiwan's contributions to the PRC's economic take-off.
Dr. Rigger is a former director and current member of the National Committee.