Thursday, August 13, 2020 | 4:00 PM EDT - 5:15 PM EDT
Zoom Webinar | Melissa Hathaway, Gary Rieschel
Recent Executive Orders banning transactions with ByteDance and Tencent in 45 days have left the future of Tiktok and WeChat in the United States in question. What do they mean for U.S.-China technology decoupling and two-way venture capital investing? What are the implications for U.S.-China relations?
The National Committee held an urgent discussion with cybersecurity expert Ms. Melissa Hathaway and tech investor Mr. Gary Rieschel on August 13, 2020 to discuss the reasons for the Executive Orders and the potential outcomes.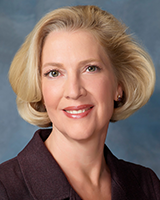 Melissa E. Hathaway
Melissa E. Hathaway is a leading expert in cyberspace policy and cybersecurity, and consults governments, global organizations, and Fortune 500 companies on cybersecurity, enterprise risk management, and technology assessments. She is globally recognized in this field and has spent the last decade developing relationships at the highest levels of governments and international institutions — advising the UN, NATO, the ITU (International Telecommunication Union), the OAS (Organization of American States), and other key institutions and governments.
She teaches at universities around the world and is affiliated with Harvard Kennedy School's Belfer Center for Science and Technology; the Center for Asymmetric Threats Studies, National Defense College, Sweden; the Digital Science Institute, European School of Management and Technology, Germany; and the CyberLaw Research Program at Hebrew University in Israel. She also leads research initiatives at the Potomac Institute for Policy Studies in the United States, the Centre for International Governance Innovation in Canada, and the Kosciuszko Institute in Poland.
Ms. Hathaway served in two presidential administrations where she spearheaded the Cyberspace Policy Review for President Barack Obama and led the Comprehensive National Cybersecurity Initiative for President George W. Bush. She built a broad coalition from within the executive branch for the two presidents, developing a cybersecurity strategy that will facilitate improvements for the United States to secure and defend its critical national infrastructures. She received the National Intelligence Reform Medal in September 2009, and the National Intelligence Meritorious Unit Citation in December 2011.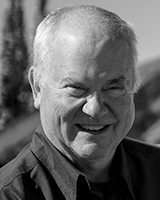 Gary Rieschel
Gary Rieschel is the founding managing partner of Qiming Venture Partners, a firm he founded in Shanghai in 2006. Qiming invests in technology and healthcare and has 70 staff in China and the United States. It has over US$5B in assets under management. Many of its portfolio companies are today's most influential firms in their respective sectors, including Xiaomi, Meituan Dianping, UBTech, Bilibili, Roborock, Tigermed, Zai Lab, Venus MedTech, CanSino, Schrödinger, Sanyou Medical, AmoyDx, Berry Genomics, Gan and Lee, Bytedance, and WeDoctor Group, among many others. Under Mr. Risechel's direction, Qiming launched a focused sector strategy in 2006 which led Qiming to be China's largest healthcare venture investor.
Prior to founding Qiming, Mr. Rieschel was a senior executive at Intel, Sequent Computer, Cisco Systems, and Softbank Corporation. Mr. Rieschel started his VC career by creating Softbank's U.S. venture group in 1995, and while at Softbank he invested in twelve companies which grew to over US$1B in market capitalization, and served on Softbank's board of directors. He was an early driver of venture capital development in China through sponsoring and founding several of China's early VC firms, including Softbank China Ventures (2000), SAIF Partners (2001), and Ceyuan Ventures (2004), before moving to China in 2005 to create Qiming.
Mr. Rieschel serves as a mentor to entrepreneurs and other venture capitalists. He helped found the China Greentech Initiative and sponsored the Rocky Mountain Institute's entry to China. He actively supports the Asia Society, the Council on Foreign Relations, The Nature Conservancy, PERC (free market environmentalism), the Climate Leadership Council, the U.S. Olympic Foundation, and the Fudan University International Advisory Board. Mr. Rieschel serves as a trustee of Reed College, his alma mater.
In addition to his bachelor's degree in biology from Reed College, he has an MBA from Harvard Business School. Mr. Rieschel was based in Shanghai from 2005 through 2016, when he relocated to Seattle to launch Qiming's U.S. operations.