Wednesday, April 22, 2020 | 4:00 PM EDT - 5:15 PM EDT
Zoom webinar | Graham Allison
In its fight against the coronavirus, should the United States consider China an enemy or a partner? "Viruses carry no passports, have no ideology, and respect no borders," write Dr. Graham Allison and Mr. Christopher Li of Harvard University in a March essay in The National Interest, but our response to the pandemic will affect domestic and global economic growth, confidence in governments, and national standing around the world. Despite great differences between the United States and China, there are potential areas of collaboration in the battle against the coronavirus including in data collection and sharing, diagnostics and public health measures, and biomedical research.
On April 22, 2020, the National Committee hosted a virtual program with Graham Allison where he discussed prospects for cooperation in the fight against the coronavirus.
Here are the five key takeaways from his presentation:
The coronavirus pandemic illuminates key features of issues and opportunities in the U.S.-China relationship. The crisis shows that cooperation, while difficult to achieve during fierce competition, is crucial for combatting existential threats like COVID-19 and climate change.
A Thucydidean rivalry, which entails a rising power replacing a ruling power from positions of power and generally ends in military conflict, is the defining feature of U.S.-China relations and international relations more broadly.
The coronavirus crisis is a mutual threat that neither China nor the United States can solve unilaterally. Even if China is successful in reducing in-country transmissions of COVID-19, more waves of the virus could appear from international travel and economic activity.
During the Song Dynasty, two warring states signed a treaty that allowed intense competition in some fields and cooperation in others, establishing what is known as a "rivalry-partnership." This could serve as a model for the U.S.-China relationship today, although Chinese authorities tend not to appreciate comparisons to the Song.
The performance of the United States and China in handling the coronavirus crisis will significantly impact the way in which Americans, Chinese, and other international observers view the two countries and their systems of government.
For more information on the potential economic, social, and political impacts of the coronavirus outbreak, and its long-term implications for U.S.-China relations, please visit our Coronavirus Impact Series.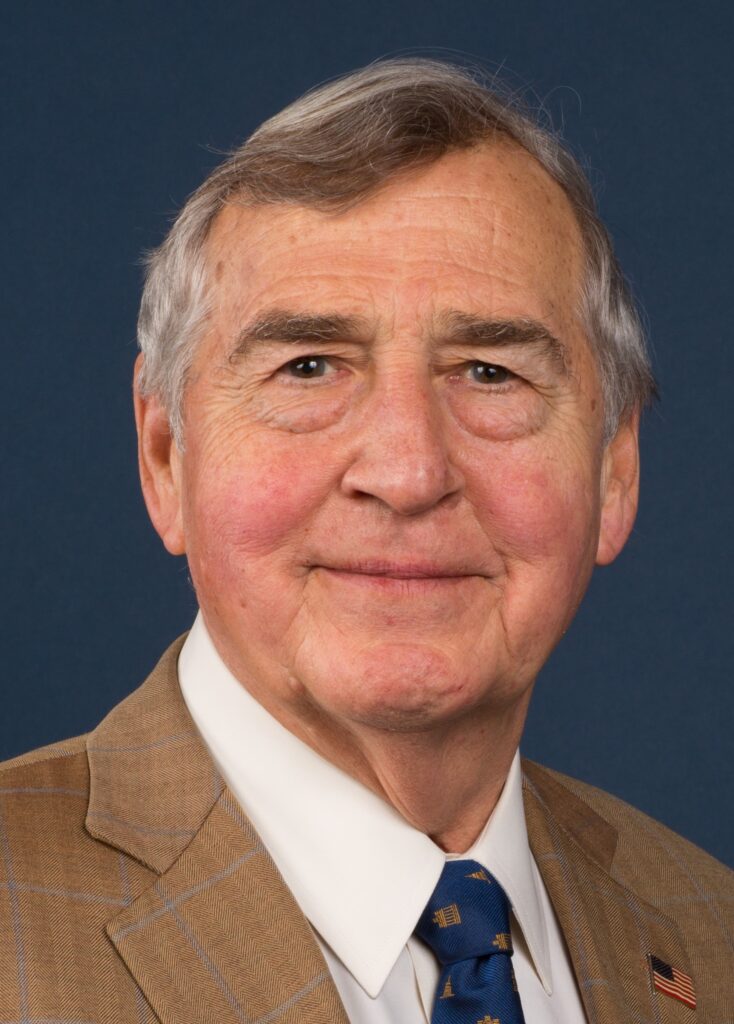 Speaker name
Graham Allison is the Douglas Dillon Professor of Government at Harvard University where he has taught for five decades. Dr. Allison is a leading analyst of national security with special interests in nuclear weapons, Russia, China, and decision-making. Professor Allison was the founding dean of Harvard's John F. Kennedy School of Government, and until 2017, director of its Belfer Center for Science and International Affairs. As assistant secretary of defense in the first Clinton administration, Dr. Allison received the Defense Department's highest civilian award, the Defense Medal for Distinguished Public Service, for "reshaping relations with Russia, Ukraine, Belarus, and Kazakhstan to reduce the former Soviet nuclear arsenal."

Dr. Allison's latest book, Destined for War: Can America and China Escape Thucydides's Trap? (2017), is a national and international bestseller. His 2013 book, Lee Kuan Yew: The Grand Master's Insights on China, the United States and the World, has been a bestseller in the United States and abroad. Nuclear Terrorism: The Ultimate Preventable Catastrophe, now in its third printing, was selected by the New York Times as one of the "100 most notable books of 2004." Dr. Allison's first book, Essence of Decision: Explaining the Cuban Missile Crisis (1971), ranks among the all-time bestsellers with more than 500,000 copies in print.

Dr. Allison was the organizer of the Commission on America's National Interests (1996 and 2000), a founding member of the Trilateral Commission, a director of the Council on Foreign Relations, and has been a member of public committees and commissions, among them the Baker-Cutler DOE Task Force on Nonproliferation Programs with Russia, the IAEA's Commission of Eminent Persons, and the Commission on Prevention of Weapons of Mass Destruction, Proliferation, and Terrorism. He is also a member of the National Committee on U.S.-China Relations.

Born and raised in Charlotte, North Carolina, Dr. Allison received bachelor's degrees in history from Harvard and in philosophy, politics, and economics from Oxford; a master's degree in the same from Oxford; and a doctorate in political science from Harvard.