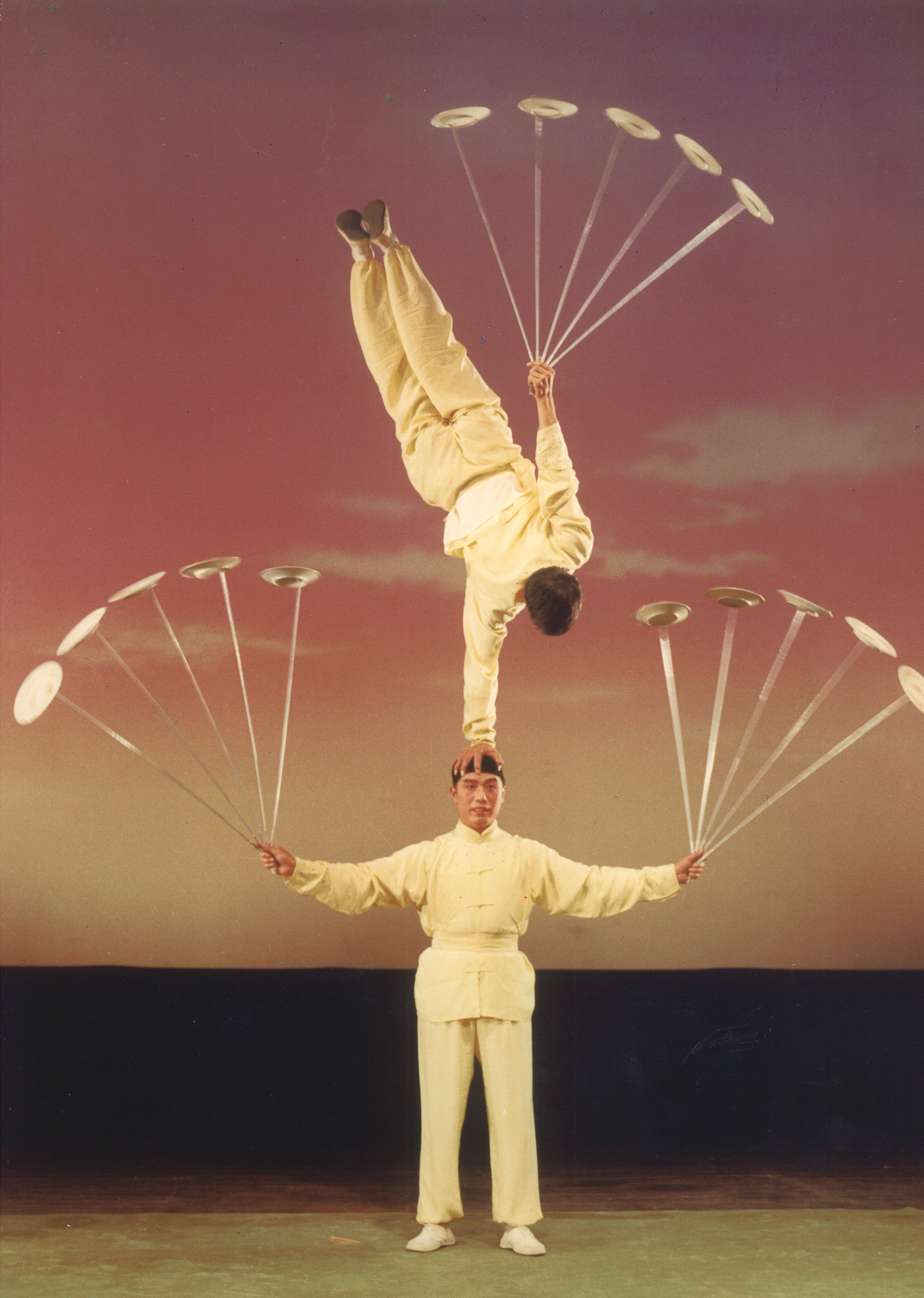 Historic First
Following the successful U.S. visit of China's ping pong team in the spring of 1972, the National Committee was asked by the Chinese government to host the prestigious Shenyang Acrobatic Troupe for a four-week, four-city tour. The visit was the first performing arts exchange between the United States and the People's Republic of China.
Co-hosted by New York's City Center of Music and Drama, the troupe arrived on December 16, 1972 and two days later gave its premiere performance to a sold-out audience at the Chicago Civic Opera House, the country's second largest theater, with over 3,600 seats. The dazzling exhibition of acrobatic feats thrilled the audience for four successive nights, marred only by a canister of tear gas that was set off after the opening act of the last night's performance. After an interval of an hour, during which the fire department cleared the Opera House of smoke, the plucky performers carried on with the show, much to everyone's admiration.
The troupe moved on to Indianapolis, New York, and Washington, D.C., playing to sell-out crowds wherever it performed. In the end, over 45,000 people saw its 18 performances and four open dress rehearsals, and countless more enjoyed a nationally televised program that aired on ABC-TV a few months after the troupe's departure.
In the words of the troupe's leader Zhang Yingwu, the purpose of the visit was to "increase mutual understanding and friendship between the peoples of the United States and China." Judging by the warm response of the audiences, rave reviews in the press, and the rapport which quickly developed between troupe members and the many Americans they met, their objective was fulfilled. The National Committee was also delighted with the unique opportunity to introduce Americans to one of China's most popular art forms and went on to host two other major performing groups: the Wushu (Martial Arts) Company in June 1974 (also with City Center and introducing a ten year old named Li Lianjie who became better known in the west decades later as Jet Li), and the Chinese Performing Arts Delegation in July-August 1978, with the Metropolitan Opera Association.