Artificial intelligence (AI) isn't just for apps and algorithms. AI's ability to sort through massive data sets has the potential to completely revolutionize the field of biotechnology, opening the door for real-world breakthroughs like climate change-resistant seeds or cures for genetic diseases. While scientists and firms from the United States and China are actively collaborating to explore this scientific frontier, increasing national security concerns put AI-biotech's future development at risk. What is at risk when scientific exchange is limited?
Abigail Coplin, Assistant Professor of Sociology and Science, Technology and Society at Vassar College, joins the National Committee to discuss American and Chinese views on the importance of biotech, and the impact of national security on this emerging field.
Speaker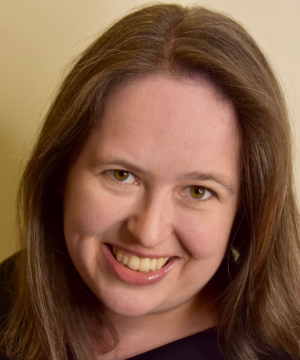 Abigail Coplin
Dr. Abigail Coplin's research analyzes the development of China's biotechnology and agrobiotechnology industries to unpack how scientific innovation, business, and regime legitimacy co-evolve in the contemporary People's Republic of China, how the Chinese state contends with scientific experts and incorporates expertise in its governance schemes, and how China's pursuit of high-tech development is restructuring relationships among Chinese society, industry, and the party-state. Dr. Coplin holds a Ph.D. in Sociology from Columbia University, an M.A. in Regional Studies of East Asia from Harvard University, and a B.S. in Chemistry and East Asian Studies from Yale University. She is a National Committee Public Intellectuals Program fellow.