Tuesday, May 21, 2019 | 5:00 PM EDT - 7:30 PM EDT
Sofitel New York |, New York, NY
The National Committee on U.S.-China Relations (NCUSCR) hosted a conversation with four former White House officials who have served under Republican and Democratic administrations as the senior director for Asian Affairs on the National Security Council (NSC) – Kenneth Lieberthal, Evan Medeiros, Douglas Paal, and Daniel Russel – and Susan Thornton, the former acting assistant secretary of state for East Asian and Pacific Affairs. NCUSCR Chair Carla Hills provided the introductions and President Stephen Orlins moderated. The discussion focused on how the two countries have moved from strategic cooperation to strategic competition, and what can be done to help ease bilateral tensions.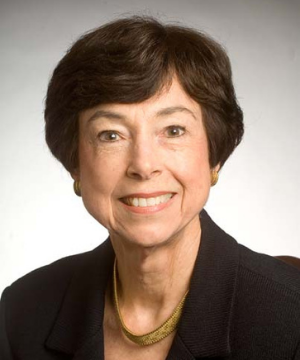 Carla A. Hills
Carla A. Hills is chair and chief executive officer of Hills & Company International Consultants, which provides advice to international firms on investment, trade, and risk assessment issues abroad, particularly in emerging market economies. Ambassador Hills served in the cabinets of President George H.W. Bush as United States Trade Representative and of President Gerald R. Ford as Secretary of the Department of Housing and Urban Development. She also served as an assistant attorney general in the Civil Division of the Department of Justice in the Ford administration. Ambassador Hills currently serves on the international advisory board of JPMorgan Chase. She also serves in leadership positions with not-for-profit organizations, including as chair of NCUSCR; chair of the International Advisory Board of the Center for Strategic and International Studies; co-chair of the Inter-American Dialogue; chair emeritus of the Council on Foreign Relations (after serving as co-chair until July 2017); honorary director of the Peterson Institute for International Economics; and executive committee member of the Trilateral Commission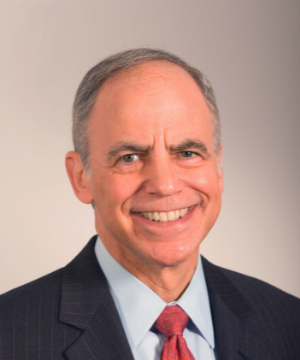 Kenneth G. Lieberthal
Kenneth G. Lieberthal is a senior fellow emeritus in the Foreign Policy program at The Brookings Institution, where he was a senior fellow in the Foreign Policy and Global Economy and Development programs (2009-2016) and director of the John L. Thornton China Center (2009-2012). Dr. Lieberthal was special assistant to the president for national security affairs and senior director for Asia on the NSC from 1998 to 2000. His government responsibilities encompassed U.S. policy toward Northeast, East and Southeast Asia. Dr. Lieberthal is professor emeritus at the University of Michigan, where until 2009 he was the Arthur F. Thurnau Professor of Political Science and William Davidson Professor of Business Administration. He was director of the University of Michigan's Center for Chinese Studies from 1986 to 1989, and on May 15, 2014, the university's board of regents renamed the center as the "Kenneth G. Lieberthal and Richard H. Rogel Center for Chinese Studies." Dr. Lieberthal has authored, co-authored, or edited twenty-four books and monographs, and authored about seventy-five articles and chapters in books. Most recently, he co-edited the book China's Political Development: Chinese and American Perspectives (Brookings Institution Press, 2014) with Cheng Li and Yu Keping. Dr. Lieberthal currently serves on NCUSCR's Board of Directors. He has a B.A. from Dartmouth College, and an M.A. and Ph.D. in political science from Columbia University.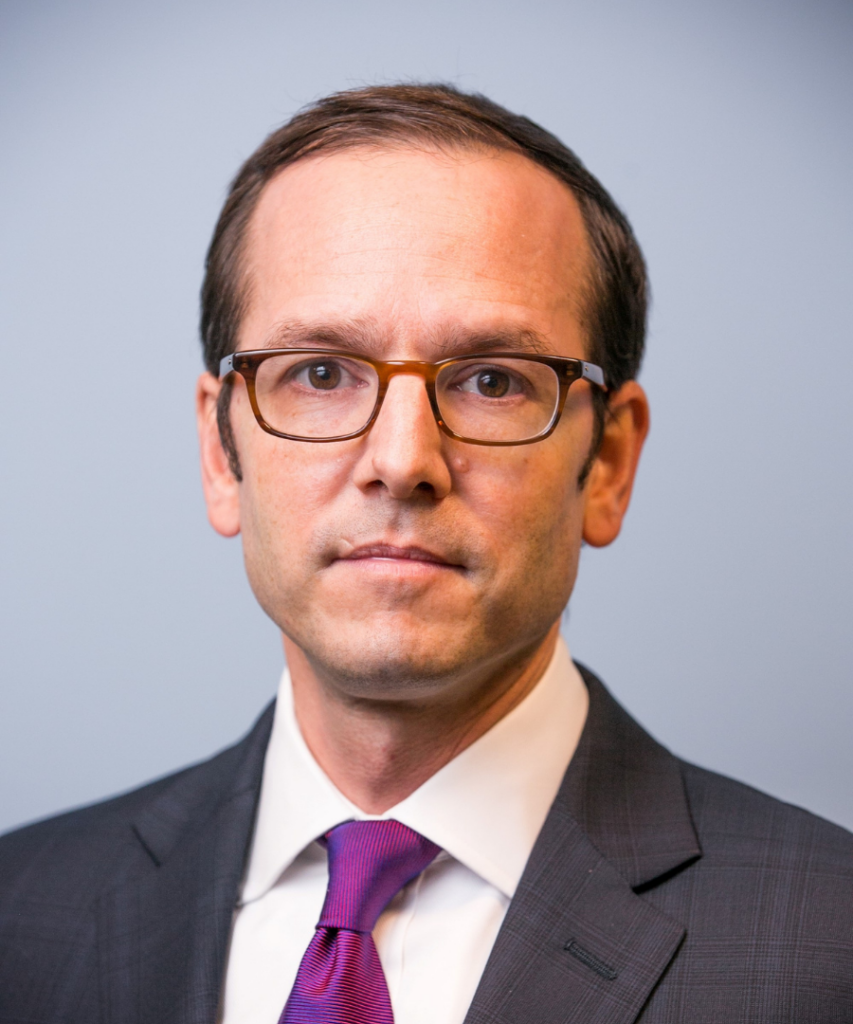 Evan S. Medeiros
Evan S. Medeiros is the Penner Family Chair in Asian Studies at Georgetown University's School of Foreign Service. Until June 2015, Dr. Medeiros served as special assistant to President Barack Obama and senior director for Asian Affairs at the NSC, responsible for coordinating U.S. policy toward the Asia-Pacific across the areas of diplomacy, defense, economics, and intelligence affairs. He joined the NSC staff in summer 2009 as director for China, Taiwan, and Mongolian affairs and was actively involved in U.S.-China relations throughout his NSC tenure, including by developing the initial proposal for the Sunnyland's Summit, planning the president's 2014 summit with Chinese President Xi Jinping, and managing numerous other high-level U.S.-China interactions. In recent years, Dr. Medeiros advised multinational companies on Asia in his role as managing director practice head for Asia at Eurasia Group, the global political risk consultancy. Prior to joining the White House, Dr. Medeiros also worked for seven years as a senior political scientist at the RAND Corporation. From 2007 to 2008, he also served as policy advisor to Secretary Hank Paulson working on the U.S.-China Strategic Economic Dialogue at the Treasury Department. Dr. Medeiros currently serves on NCUSCR's Board of Directors.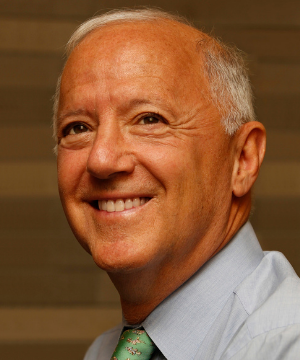 Stephen A. Orlins
Stephen A. Orlins has been president of the National Committee since 2005. Prior to that, he was the managing director of Carlyle Asia and the chairman of the board of Taiwan Broadband Communications, one of Taiwan's largest cable television and high speed internet providers. Prior to joining Carlyle, Mr. Orlins was a senior advisor to AEA Investors Inc., a New York-based leveraged buyout firm, with responsibility for AEA's business activities throughout Asia. From 1983 to 1991, Mr. Orlins was with the investment banking firm of Lehman Brothers where he was a managing director from 1985 to 1991. From 1987 to 1990, he served as president of Lehman Brothers Asia. From 1976 to 1979, Mr. Orlins served in the Office of the Legal Advisor of the United States Department of State, first in the Office of the Assistant Legal Advisor for Political-Military Affairs and then for East Asian and Pacific Affairs. While in that office, he was a member of the legal team that helped establish diplomatic relations with the People's Republic of China. Mr. Orlins is a magna cum laude graduate of Harvard College and earned his law degree at Harvard Law School. He speaks Mandarin Chinese and is a member of the Council on Foreign Relations.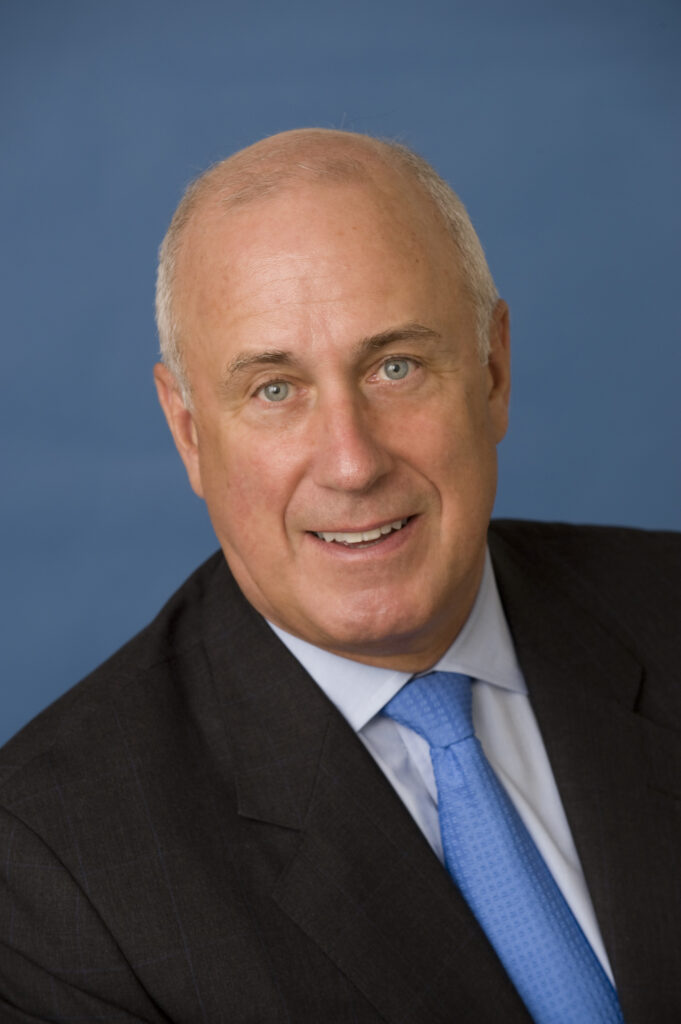 Douglas H. Paal
Douglas H. Paal is a distinguished fellow at the Carnegie Endowment for International Peace. He previously served as vice chairman of JPMorgan Chase International (2006–2008) and was an unofficial U.S. representative to Taiwan as director of the American Institute in Taiwan (2002–2006). He was on the NSC staffs of Presidents Reagan and George H. W. Bush between 1986 and 1993 as director of Asian Affairs and then as senior director and special assistant to the president. Mr. Paal held positions in the policy planning staff at the State Department, as a senior analyst for the CIA, and at U.S. embassies in Singapore and Beijing. He has spoken and published frequently on Asian affairs and national security issues. Mr. Paal currently serves on NCUSCR's Board of Directors.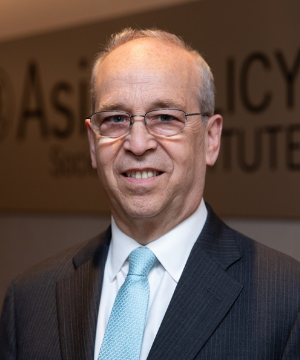 Daniel R. Russel
Daniel R. Russel is vice president for international security and diplomacy at the Asia Society Policy Institute (ASPI). Previously he served as a diplomat in residence and senior fellow with ASPI for a one-year term. A career member of the Senior Foreign Service at the U.S. Department of State, he most recently served as the assistant secretary of state for East Asian and Pacific Affairs. Prior to his appointment as assistant secretary on July 12, 2013, Mr. Russel served at the White House as special assistant to the president and senior director for Asian Affairs on the NSC. During his tenure there, he helped formulate President Obama's strategic rebalance to the Asia Pacific region, including efforts to strengthen alliances, deepen U.S. engagement with multilateral organizations, and expand cooperation with emerging powers in the region. Prior to joining the NSC in January of 2009, he served as director of the Office of Japanese Affairs and had assignments as U.S. Consul General in Osaka-Kobe, Japan (2005-2008); deputy chief of mission at the U.S. Embassy in The Hague, Netherlands (2002-2005); deputy chief of mission at the U.S. Embassy in Nicosia, Cyprus (1999-2002); chief of staff to the under secretary of state for political affairs, Ambassador Thomas R. Pickering (1997-1999); special assistant to the under secretary of state for political affairs (1995-1996); political section unit chief at the U.S. Embassy Seoul, Republic of Korea (1992-1995); political advisor to the permanent representative of the U.S. Mission to the United Nations, Ambassador Pickering (1989-1992); vice consul in Osaka and branch office manager in Nagoya, Japan (1987-1989); and assistant to the ambassador to Japan, former Senate Majority Leader Mike Mansfield (1985-1987). In 1996, Mr. Russel was awarded the State Department's Una Chapman Cox Fellowship sabbatical and authored America's Place in the World, a book published by Georgetown University. Before joining the Foreign Service, he was manager for an international firm in New York City. Mr. Russel was educated at Sarah Lawrence College and University College, University of London, UK.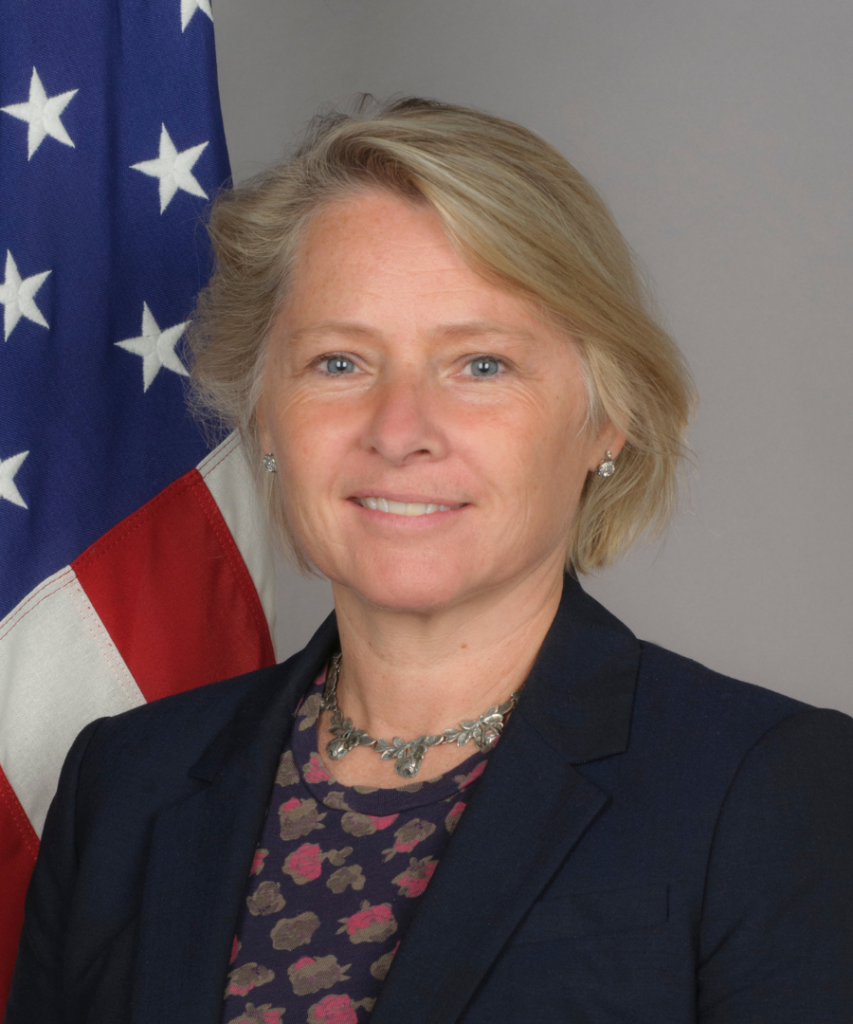 Susan A. Thornton
Susan A. Thornton is a retired senior U.S. diplomat with almost 30 years of experience with the U.S. State Department in Eurasia and East Asia. She is currently a senior fellow and research scholar at Yale Law School's Paul Tsai China Center and serves on NCUSCR's Board of Directors. Until July 2018, Ms. Thornton was acting assistant secretary for East Asian and Pacific Affairs at the Department of State and led East Asia policy making amid crises with North Korea, escalating trade tensions with China, and a fast-changing international environment. In previous State Department roles, she worked on China and Korea policy and served in leadership positions at U.S. embassies in Central Asia, Russia, the Caucasus, and China. She speaks Russian and Mandarin Chinese.
Photo Gallery