Tuesday, November 9, 2021 | 6:30 PM EST
On November 9, 2021, the National Committee on U.S.-China Relations held its black-tie Gala Dinner at The Plaza New York. Members and friends gathered to celebrate the over $2.6 million raised to support the National Committee's mission and work.
The Gala's honoree was Ming Hsieh, chairman, president, and chief executive officer of Fulgent Genetics, Inc., and a board member of the National Committee. Mr. Hsieh was selected to serve on the board because of his years of entrepreneurial expertise and experience in both the United States and China, as well as for his lifelong dedication to bridging and improving health technologies across the East and West. Mr. Hsieh exemplifies the enormous contributions of Chinese Americans to our society and to the strengthening of U.S.-China ties.
Former Transportation Secretary and Labor Secretary Elaine L. Chao presented the award to Mr. Hsieh. The evening also featured video remarks from Dr. Henry A. Kissinger, as well as in-person remarks by Chinese Ambassador to the United States, Qin Gang, NCUSCR Chair and former Treasury Secretary Jacob J. Lew, and NCUSCR President Stephen A. Orlins. The Joyous String Ensemble performed for Gala guests. Both President Joe Biden and President Xi Jinping sent letters of congratulations.
Fulgent is a rapidly growing biotechnology company offering comprehensive genetic testing and oncology services, with the goal of improving patient care. Prior to founding Fulgent, Mr. Hsieh was the founder, chief executive officer, and chairman of Cogent, Inc., a global leading biometric identification company established in 1990. Cogent was acquired by 3M in 2010. Mr. Hsieh received a Bachelor of Science in Electrical Engineering degree from the University of Southern California in 1983 and a Master of Science in Electrical Engineering degree from U.S.C. in 1984, as well as honorary doctoral degrees from U.S.C. in 2010 and the University of West Virginia in 2011. He has served as a trustee at U.S.C. since 2007 and at Fudan University (in Shanghai) since 2011. In 2015, Mr. Hsieh was elected to the National Academy of Engineering for development and commercialization of biometric identification systems. In 2017, he was named a fellow of the National Academy of Inventors for his innovations in cellular technology and fingerprint identification.
2021 GALA SPONSORS
Founder Level

Cornerstone Supporters
Chair Level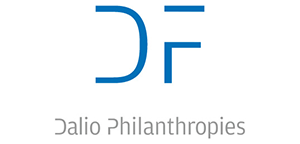 Leader Level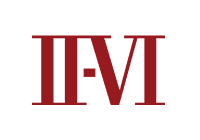 Benefactor Level
Asia Alternatives Management LLC
Barbara Franklin Enterprises
Fuyao Glass America
Intel Corporation
Kamsky Associates, Inc.
Ken Miller Capital LLC
Marsh McLennan
VanEck
Patron Level
Amgen, Inc.
Benjamin D. Harburg
Deloitte & Touche LLP
Dorsey & Whitney LLP
Edelman
Ernst & Young LLP
Hills & Company, International Consultants
Hudson Resources Investment, Inc.
KPMG US LLP
LevelN4XT
Standard Chartered Americas
Wall Street Investment Group, Inc.
Warburg Pincus LLC
Related Videos
Honorary Chairs

President Jimmy Carter
President Bill Clinton

Honorary Vice Chairs

Secretary Madeleine Albright
Ambassador Michael Armacost
Secretary James Baker, III
Ambassador Max Baucus
Admiral Dennis Blair
Ambassador Julia Chang Bloch
Secretary Michael Blumenthal
Ambassador Terry Branstad
Secretary Ashton B. Carter
Secretary Elaine L. Chao
Admiral Philip Davidson
Mr. Thomas Donilon
Admiral William Fallon
Admiral Thomas Fargo
Secretary Barbara Hackman Franklin
Ambassador Michael Froman
Secretary Chuck Hagel
Ambassador Carla A. Hills
Ambassador Jon Huntsman
Governor Thomas Kean
Senator Mark Kirk
Secretary Henry Kissinger
Congressman Darin LaHood
Ambassador Gary Locke
Admiral Samuel Locklear, III
Ambassador Winston Lord
Congressman Sean Patrick Maloney
Ambassador John Negroponte
Secretary Henry Paulson
Secretary William Perry
Admiral Joseph Prueher
Ambassador Clark Randt, Jr.
Ambassador J. Stapleton Roy
Secretary Robert Rubin
Mr. Daniel Russel
Congressman Gregorio Sablan
Ambassador James Sasser
Ms. Susan Thornton
Ambassador Robert Zoellick