Tuesday, September 15, 2020 | 4:00 PM EDT - 5:15 PM EDT
Zoom Webinar | Robert Zoellick
Starting with Benjamin Franklin, Alexander Hamilton, and Thomas Jefferson, and concluding with Henry Kissinger, Ronald Reagan, and James Baker, with comments on the foreign policies of Presidents Trump and Obama, in America in the World Robert Zoellick tells the story of U.S. diplomacy. Ambassador Zoellick identifies five themes as a framework for thinking about America's role in the world: the importance of the North American base; the roles of trade, transnationalism, and technology; attitudes toward alliances and order; the need for public and Congressional support; and America's purpose in the world. The analysis serves as both a history and a guide for those seeking to understand and to practice diplomacy.
The National Committee held a virtual program on September 15, 2020 with Ambassador Robert Zoellick in conversation with Financial Times editor and correspondent Lionel Barber. The event was hosted by National Committee Vice Chair Evan Greenberg and National Committee President Stephen Orlins.
Speaker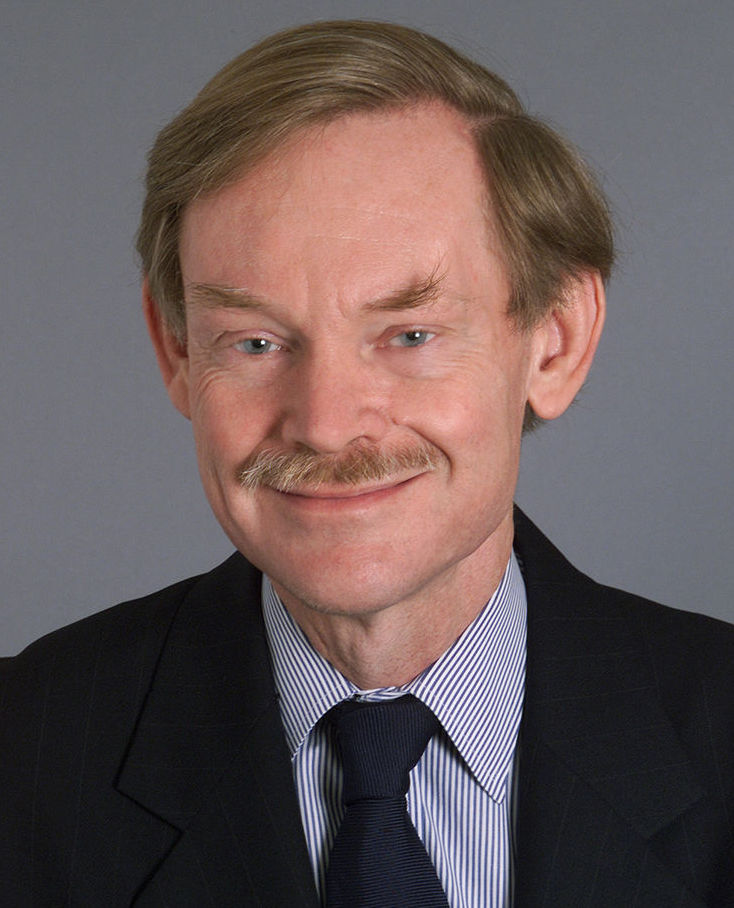 Robert B. Zoellick
Robert B. Zoellick is senior counselor at Brunswick Geopolitical, an advisory service of the Brunswick Group, and a senior fellow at the Belfer Center for Science and International Affairs at Harvard University's Kennedy School of Government. In addition, Ambassador Zoellick serves on the boards of Temasek, Singapore's Sovereign Wealth Fund, and Twitter, Inc., and is on the advisory board of Swiss Re. He is a member of the boards of the Peterson Institute for International Economics and the Carnegie Endowment, chairs the Global Tiger Initiative, and is a member of the Global Leadership Council of Mercy Corps, a global humanitarian agency.
Ambassador Zoellick was president of the World Bank Group from 2007 to 2012, U.S. Trade Representative from 2001 to 2005, and deputy secretary of state from 2005 to 2006. From 1985 to 1993, Ambassador Zoellick served as counselor to the secretary of the Treasury and under secretary of state, as well as White House deputy chief of staff.
Ambassador Zoellick has received the Distinguished Service Award, the Department of State's highest honor; the Alexander Hamilton Award of the Department of the Treasury; and the Medal for Distinguished Public Service of the Department of Defense. The German government awarded him the Knight Commanders Cross for his achievements in the course of German unification. The Mexican and Chilean governments awarded him their highest honors for non-citizens, the Aztec Eagle and the Order of Merit, respectively, for recognition of his work on free trade, development, and the environment.
Ambassador Zoellick holds a J.D. magna cum laude from the Harvard Law School, a master's degree in public policy from Harvard's Kennedy School of Government, and a bachelor's degree (Phi Beta Kappa) from Swarthmore College.
Moderator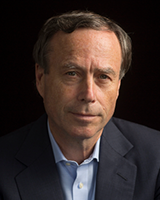 Lionel Barber
Lionel Barber is a writer and broadcaster. Between 2005 and 2020, he served as editor of the Financial Times. During his tenure, the Financial Times was transformed from a print-led newspaper into a global, multichannel news organization, winning multiple awards for its journalism, including UK Newspaper of the Year (three times), as well as Overseas Press Club, Gerald Loeb, and Society of Publishers in Asia awards.
Mr. Barber has co-written several books and lectured widely on foreign affairs, international economic policy and business matters. His book The Powerful and the Damned: Private Diaries in Turbulent Times will be published in November.
Appearing regularly on TV and radio, as Financial Times editor, Mr. Barber interviewed many world leaders in business and politics, including U.S. Presidents Barack Obama and Donald Trump, President Vladimir Putin of Russia, Chancellor Angela Merkel of Germany, and President Hassan Rouhani of Iran.
Mr. Barber has received several awards for his contribution to journalism and to the transatlantic community. In 2009 he was awarded the St. George's Medal and in 2017 he received the Legion d'Honneur for journalism. He is chairman of the board of trustees of the Tate, a trustee of the Carnegie Corporation in New York and chairman of the Wincott Foundation supporting quality financial journalism.
Hosts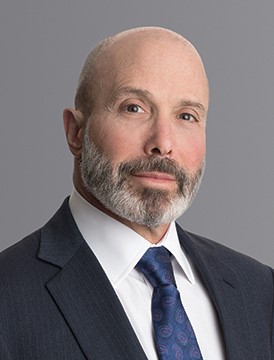 Evan G. Greenberg
Evan G. Greenberg is chairman and chief executive officer of Chubb Limited and Chubb Group. He was elected president and chief executive officer in May 2004 and chairman of the Board of Directors in May 2007.
Over the course of more than 40 years in the insurance industry, Mr. Greenberg has held various underwriting and management positions and gained significant insight in the global property, casualty and life insurance sectors. Prior to joining the company, then named ACE Limited, in 2001 as vice chairman, Mr. Greenberg spent 25 years at American International Group, where he served as president and chief operating officer from 1997 to 2000. Before that, he held a variety of senior management positions, including president and chief executive officer of AIU, AIG's Foreign General Insurance organization, and chief executive officer of AIG Far East, based in Japan.
Mr. Greenberg is vice chair of the National Committee on United States-China Relations and a director of the US-China Business Council. He serves on the Board of Trustees of the Center for Strategic and International Studies, the Board of Directors of the Peterson Institute for International Economics, and the Advisory Board of Tsinghua University School of Economics and Management (Tsinghua SEM) in Beijing. Mr. Greenberg serves by presidential appointment on the United States Trade Representative's Advisory Committee for Trade Policy and Negotiations. He is a member of the Council on Foreign Relations and an overseer of the International Rescue Committee.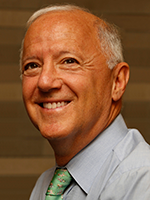 Stephen A. Orlins
Stephen A. Orlins has been president of the National Committee since 2005. Prior to that, he was the managing director of Carlyle Asia and the chairman of the board of Taiwan Broadband Communications, one of Taiwan's largest cable television and high speed internet providers. Prior to joining Carlyle, Mr. Orlins was a senior advisor to AEA Investors Inc., a New York based leveraged buyout firm, with responsibility for AEA's business activities throughout Asia.
From 1983 to 1991, Mr. Orlins was with the investment banking firm of Lehman Brothers where he was a managing director from 1985 to 1991. From 1987 to 1990, he served as president of Lehman Brothers Asia. Based in Hong Kong, he supervised over 150 professionals with offices in Hong Kong, Korea, China, Taiwan, Thailand, Manila, and Singapore. Prior to joining Lehman Brothers, Mr. Orlins practiced law with Coudert Brothers and Paul, Weiss, Rifkind, Wharton & Garrison in New York, Hong Kong, and Beijing.
From 1976 to 1979, Mr. Orlins served in the Office of the Legal Advisor of the United States Department of State, first in the Office of the Assistant Legal Advisor for Political-Military Affairs and then for East Asian and Pacific Affairs. While in that office, he was a member of the legal team that helped establish diplomatic relations with the People's Republic of China.
Mr. Orlins is a magna cum laude graduate of Harvard College and earned his law degree at Harvard Law School. He speaks Mandarin Chinese and is a member of the Council on Foreign Relations.
In 1992, Mr. Orlins was the Democratic nominee for the United States Congress in New York's Third Congressional District.