Wednesday, August 5, 2020 | 4:00 PM EDT - 5:15 PM EDT
Zoom Webinar | Anla Cheng, Erika Lee, Nancy Yao Maasbach, Jerry Yang
The COVID-19 pandemic continues its surge across much of the United States, laying bare issues of race and class in access to health care, food, shelter, and education. Incidents of excessive police force against the black community have brought the Black Lives Matter movement for racial justice to the forefront of the national conversation. At the same time, reports of racism targeting Asian Americans have risen significantly. In this context, we convened leaders in the Chinese-American community to share their insights into and experiences of the critical issues of racism.
On August 5, 2020, the National Committee hosted a virtual program with Anla Cheng, founder & CEO of SupChina; Erika Lee, Regents Professor of American History and director of the Immigration History Research Center at the University of Minnesota; and Nancy Yao Maasbach, president of the Museum of Chinese in America, to discuss discrimination, generational divides, the model minority myth, and Sino-American relations. National Committee board member and co-founder and former CEO of Yahoo!, Jerry Yang, moderated the event.
Speakers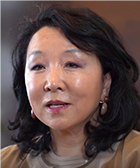 Anla Cheng
Anla Cheng is the founder and CEO of SupChina, an independent New York-based, China-focused news, information, and business services platform that aims to inform and connect a global audience regarding the business, technology, politics, culture, and society of China. She was also Asia head and senior vice president at Robert Fleming (bought out by JP Morgan). Her career began at Goldman Sachs, followed by Citi, where she was a Pacific Basin analyst, and then became an Asian portfolio manager for both the Institutional and Private Wealth Groups. Ms. Cheng received her MBA from the Wharton Graduate School of Business.
Ms. Cheng is a vice chair of China/US at The Nature Conservancy, past chair and current member of the China Project at Facing History and Ourselves, vice chair at China Institute, and past trustee and current member of the Committee of 100. Ms. Cheng is also China/Global Council Member of Brookings and a member of the National Committee on U.S.-China Relations.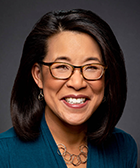 Erika Lee
Erika Lee, one of the nation's leading immigration and Asian American historians, teaches American history at the University of Minnesota, where she is a Regents Professor and Director of the Immigration History Research Center. Her scholarly specialties include migration, race and ethnicity; xenophobia, immigration law and public policy; Asian Americans; and transnational U.S. history. The granddaughter of Chinese immigrants, Professor Lee grew up in the San Francisco Bay Area. Recently elected to the American Academy of Arts & Sciences, she is a frequent commentator in the media and the author of three award-winning books including The Making of Asian America: A History (2015) and America for Americans: A History of Xenophobia in the United States (2019).
Dr. Lee received her bachelor's degree in history and cross-cultural studies from Tufts University and her master's and doctoral degrees, also in history, from the University of California, Berkeley.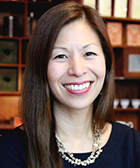 Nancy Yao Maasbach
Nancy Yao Maasbach has served as the president of the Museum of Chinese in America (MOCA) since 2015. As the president of MOCA, Ms. Maasbach combines her experience in managing organizations, promoting arts and culture as a bridge between peoples, and executing research focused on redefining the American narrative by examining the role of Chinese Americans in U.S. history. Prior to joining MOCA, Ms. Maasbach was the executive director of the Yale-China Association, one of the oldest non-profit organizations dedicated to building U.S.-China relations. At the Yale-China Association, she led over 20 programs in the areas of arts, education, and health. These programs were lauded as best-in-class and models for bilateral engagement. Ms. Maasbach has over twenty years of leadership experience at non-profit organizations and in for-profit management, including staff and board positions at Goldman Sachs & Co, the Council on Foreign Relations, CNN, CFRA, Aberdeen Standard Investments-managed closed-end funds, The Community Fund for Women & Girls, International Festival of Arts and Ideas, and Tessitura Network. She is also a member of the Council on Foreign Relations and the National Committee on U.S.-China Relations.
Ms. Maasbach received her MBA from the Yale School of Management and her AB from Occidental College. She is a lecturer on governance of non-profit organizations at the Yale School of Drama.
Moderator

Jerry Yang
Jerry Yang co-founded Yahoo! Inc. in 1995 and served on the board of directors until January 2012. While at Yahoo, he led several initiatives, including two of the biggest investments in the internet sector: Yahoo Japan and Alibaba Group.
Mr. Yang currently works with and invests in technology entrepreneurs through AME Cloud Ventures, his innovation investment firm. Mr. Yang serves as a director on the boards of Workday Inc., Lenovo Group, and Alibaba Group, as well as on a number of his portfolio boards. He also serves on the Stanford University's Board of Trustees and is a board member for the National Committee on U.S.-China Relations. Mr. Yang is a member of the Brookings China Advisory Council, the Committee of 100, and the Council on Foreign Relations.
Mr. Yang holds B.S. and M.S. degrees in electrical engineering from Stanford University. He is widely recognized as a visionary and pioneer in the internet technology sector.