Thursday, July 22, 2021 | 4:00 PM EDT - 5:00 PM EDT
Zoom webinar | Stephen Orlins, Jerome Cohen
At the sixth month mark, the Biden administration's China policy differs only slightly from that of the previous administration. Relatively easy policy initiatives that could have benefited the American people seem to be on hold. The Senate has passed the Strategic Competition Act of 2021 which, if it becomes law as written, will restrict how the Executive Branch can deal with China.
On July 22, 2021, the National Committee hosted a virtual program with National Committee President Stephen Orlins in conversation with NYU's U.S.-Asia Law Institute Founder and Faculty Director Emeritus Jerome Cohen. Mr. Orlins spoke in his personal capacity.
Below are five key takeaways from the program:
Stephen Orlins: Since his inauguration, President Biden's instincts on China policy have been deflected due to increased concern over domestic issues, leading to the reversal of too few of former President Trump's China policies.
Mr. Orlins: We should not understate the benefits that constructive engagement can bring the American people as we chart a new China policy. Previous engagement not only improved the lives of the Chinese people, but also helped bind China to the international system, which led to its remarkable economic growth that has directly benefited working Americans.
Jerome Cohen: China is going to want to change the rules by isolating the U.S. and other liberal democracies by outvoting them at the United Nations and other international organizations. Their goal is to ensure that they are not acting against international law by conforming international law to fit their needs.
Mr. Orlins: The Biden administration has done a good job of reengaging with international organizations and standard setting bodies. It is important that we can go into these organizations and play a role in setting those standards so American suppliers are not disadvantaged from rules that they cannot comply with.
Professor Cohen: We have had bad relations with China before under Chairman Mao, but Chairman Mao couldn't hurt us the way President Xi can; we need to be cautious to not form such a dangerous atmosphere that it leads to a situation like World War One.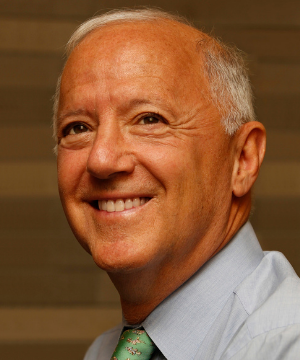 Stephen A. Orlins
Stephen A. Orlins, president of the National Committee on U.S.-China Relations since 2005, was previously managing director of Carlyle Asia and chairman of the board of Taiwan Broadband Communications, one of Taiwan's largest cable television and high speed internet providers. Prior to joining Carlyle, Mr. Orlins was a senior advisor to AEA Investors Inc., responsible for business activities throughout Asia. Earlier, Mr. Orlins was with Lehman Brothers as a managing director from 1985 to 1991 and as president of Lehman Brothers Asia from 1987 to 1990. From 1976 to 1979, Mr. Orlins served in the Office of the Legal Advisor of the U.S. Department of State, first in the Office of the Assistant Legal Advisor for Political-Military Affairs and then for East Asian and Pacific Affairs. While in that office, he was a member of the legal team that helped establish diplomatic relations with the People's Republic of China.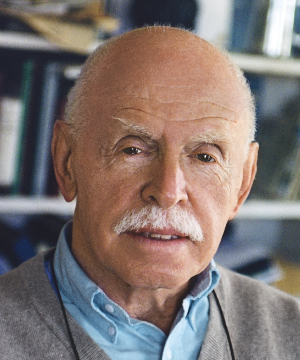 Jerome A. Cohen
Jerome A. Cohen, a professor at NYU School of Law since 1990 and U.S.-Asia Law Institute faculty director emeritus, is an expert on Chinese law and government. A pioneer in the field, Professor Cohen began studying and teaching about China's legal system in the early 1960s and from 1964 to 1979 introduced the teaching of Asian law into the curriculum of Harvard Law School. Professor Cohen served as C.V. Starr senior fellow and director of Asia Studies at the Council on Foreign Relations, where he currently is an adjunct senior fellow. He is also a former director and current member of the National Committee on U.S.-China Relations. He has published numerous scholarly articles and opinion pieces. He now conducts research and writes on Asian law, focusing on legal institutions, criminal justice reform, dispute resolution, human rights, and the role of international law relating to China and Taiwan.