Wednesday, May 2, 2012 | 7:00 PM EDT - 8:00 PM EDT
Blind rights lawyer Chen Guangcheng, evading numerous armed guards and many check points, escaped from his home in Linyi County, Shandong, last week and made his way to Beijing. After a few days in hiding with friends, he sought assistance from American diplomats. This dramatic turn of events comes just before the Strategic and Economic Dialogue (S&ED) begins on Thursday, May 3, and follows the visit to the U.S. Consulate in Chengdu by former Chongqing police chief Wang Lijun. These events add further complexity to Sino-American relations, especially in a year of leadership transitions in both countries.
On Wednesday, May 2, National Committee board members Jerome A. Cohen and David M. Lampton discussed Chen's situation and its implications for U.S. policy toward China. The discussion and subsequent Q & A session were moderated from New York by National Committee president Stephen Orlins.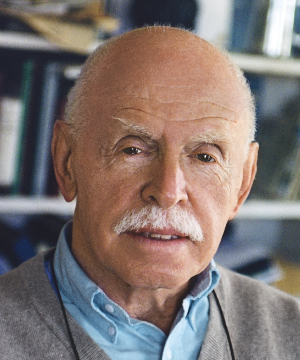 Jerry Cohen
A pioneer in the field and America's leading scholar of Chinese law, Jerry Cohen is a professor at the NYU School of Law and a personal friend of Mr. Chen's. He began studying China's legal system in the early 1960s and from 1964 to 1979 introduced the teaching of Asian law into the curriculum of Harvard Law School, where he served as Jeremiah Smith Professor, associate dean and director of East Asian legal studies. Professor Cohen served for several years as C.V. Starr senior fellow and director of Asia Studies at the Council on Foreign Relations, where he currently is an adjunct senior fellow. He retired from the partnership of Paul, Weiss, Rifkind, Wharton & Garrison LLP at the end of 2000, after twenty years of law practice focused on China.
Professor Cohen has published several books on Chinese law, including The Criminal Process in the People's Republic of China, 1949-63 (Harvard University Press, 1968), People's China and International Law (Princeton University Press, 1974) and Contract Laws of the People's Republic of China. In addition, he has published hundreds of scholarly articles on various topics, and a regular series of opinion pieces for various newspapers. He continues his research and writing on Asian law, focusing on legal institutions, criminal justice reform, dispute resolution, human rights and the role of international law.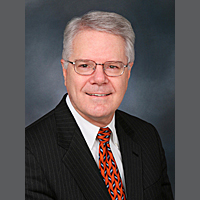 David M. Lampton
David M. Lampton, Dean of Faculty and George and Sadie Hyman Professor at China Studies and Director of the China Studies Program at the Paul H. Nitze School of Advanced International Studies, Johns Hopkins University, conducts research on Chinese domestic and foreign policy. He is a former president of the National Committee and is also past director of China Policy Studies at the American Enterprise Institute and The Nixon Center, and former associate professor of political science at Ohio State University.
He, too, writes prolifically: his books include The Three Faces of Chinese Power: Might, Money and Minds (2008); Same Bed, Different Dreams: Managing U.S.-China Relations, 1989-2000 (2001); The Making of Chinese Foreign and Security Policy in the Era of Reform, editor (2001); Bureaucracy, Politics and Decision-Making in Post-Mao China, co-editor (1992); China's Global Presence, co-editor (1988); Policy Implementation in Post-Mao China, editor (1987); A Relationship Restored, co-author (1986); Paths to Power: Elite Mobility in Contemporary China (1986; reprinted in 1989); and The Politics of Medicine in China (1977). He has also written numerous journal articles.