Monday, November 18, 2019 | 6:00 PM EST
As U.S.-China strategic competition increasingly affects the lives of every American, on Monday, November 18, 2019 at 6:00 p.m. EST, the National Committee presented its thirteenth annual CHINA Town Hall, held at 80+ venues across the United States and China.
George Stephanopoulos moderated this year's webcast discussion; he was joined by expert panelists Stephen Orlins, Melanie Hart, Yasheng Huang, and Ely Ratner.
This year, the National Committee shifted the CTH format slightly, as we felt that the current political climate warranted community discussions on the issues that are having an impact on us, our businesses, our educational institutions, our communities, our states, and our country. Following the national webcast, each of our partners hosted town hall-style discussions, with the goal of encouraging community members to talk candidly about their attitudes, concerns, and feelings surrounding the bilateral relationship. In most cases, members of the community facilitated these local conversations.
The National Committee was proud to partner with 85+ institutions across the United States and China, and would like to thank its media partner, SupChina, for their help in promoting this year's program.
Partner Venues Across the World
80+ Venues Across the United States & China
For additional event details, please consult the above map.

ARIZONA
Arizona State University
Global Ties Arizona

ARKANSAS
University of Arkansas

CALIFORNIA
University of California, Irvine
University of California, San Diego, 21st Century China Center
World Affairs Council Inland Southern California

COLORADO
University of Colorado Boulder, Center for Asian Studies

CONNECTICUT
Wesleyan University, College of East Asian Studies
Yale University, Council on East Asian Studies

WASHINGTON, D.C.
China Aerospace Studies Institute
Confucius Institute U.S. Center
Georgetown University Initiative for US-China Dialogue

FLORIDA
World Trade Center Tampa Bay

IDAHO
Boise State University

ILLINOIS
University of Illinois, Center for East Asian and Pacific Studies

INDIANA
Indiana University, East Asian Studies Center; University of Indianapolis

IOWA
Clinton Community College
Drake University
Muscatine Community College
Scott Community College

KANSAS
University of Kansas, Center for East Asian Studies
Kansas State University Confucius Institute

LOUISIANA
Louisiana State University, International Studies Program

MARYLAND
Baltimore-Xiamen Sister City Committee

MASSACHUSETTS
Assumption College
Brandeis International Business School
Bridgewater State University
Harvard College China Forum
The Governor's Academy Economics Club
Suffolk University Boston, Rosenberg Institute for East Asian Studies

MICHIGAN
Michigan University of Michigan, Lieberthal-Rogel Center for Chinese Studies
World Affairs Council of Western Michigan

MINNESOTA
Minnesota Minnesota State University Mankato
St. Olaf College
University of Minnesota China Center
Winona State University

MISSOURI
Webster University, Confucius Institute; World Affairs Council of St. Louis
International Relations Council Kansas City; World Trade Center Kansas City

NEVADA
University of Nevada, Las Vegas
University of Nevada, Reno-College of Liberal Arts

NEW HAMPSHIRE
University of New Hampshire

NEW JERSEY
Princeton University

NEW YORK
Columbia University School of Social Work, China Center for Social Policy
World Trade Center Buffalo Niagara

NORTH CAROLINA
University of North Carolina Charlotte, Confucius Institute
World Affairs Council of Charlotte

OHIO
Dayton Council on World Affairs
Midwest USA Chinese Chamber of Commerce

OKLAHOMA
University of Oklahoma-Confucius Institute

OREGON
Northwest China Council

PENNSYLVANIA
University of Pittsburgh, Asian Studies Center
Bucknell University
University of Pennsylvania, Center for the Study of Contemporary China
Saint Joseph's University
World Affairs Council of Harrisburg

RHODE ISLAND
Bryant University, U.S.-China Institute

SOUTH CAROLINA
The Citadel

SOUTH DAKOTA
South Dakota World Affairs Council

TENNESSEE
Battle Ground Academy
University of Tennessee

TEXAS
Dallas Committee on Foreign Relations
St. Edward's University; Alamo Asian American Chamber of Commerce
The University of Texas at Austin
The University of Texas at San Antonio; World Affairs Council of San Antonio

UTAH
The Salt Lake Committee on Foreign Relations

VIRGINIA
George Mason University
Southwest Virginia Community College

VERMONT
Middlebury College

WASHINGTON
University of Washington
Washington State China Relations Council

WISCONSIN
La Crosse Luoyang Friendship Association; University of Wisconsin – La Crosse
Madison Committee on Foreign Relations

CHINA
Carnegie-Tsinghua
Duke Kunshan University
New York University-Shanghai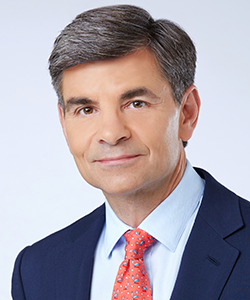 George Stephanopoulos
George Stephanopoulos is ABC News' chief anchor. He also serves as anchor of Good Morning America and anchor of This Week with George Stephanopoulos. As chief anchor, Mr. Stephanopoulos leads the network's coverage on all major live events and breaking news around the world.
Mr. Stephanopoulos has conducted interviews with a wide range of subjects – including former FBI Director James Comey, President Trump, former President Barack Obama, Israeli Prime Minister Benjamin Netanyahu, former Iranian President Mahmoud Ahmadinejad, Russian Presidents Dmitry Medvedev and Vladimir Putin, four former United States Supreme Court Justices to Mark Zuckerberg, Jason Collins, Lady Gaga, George Clooney, and Reese Witherspoon. For more than two decades his range and expertise have played a pivotal role at the network, garnering three Emmys, a DuPont, three Edward R. Murrows, and two Cronkite Awards. Mr. Stephanopoulos joined ABC News in 1997 as an analyst for This Week.
Prior to joining ABC News, he served in the Clinton administration as the senior advisor to the president for policy and strategy. He is the author of All Too Human, a No. 1 New York Times bestseller. Mr. Stephanopoulos received his master's degree in theology from Balliol College, Oxford University, England, where he studied as a Rhodes Scholar. He holds a Bachelor of Arts degree from Columbia University and graduated summa cum laude in political science. Mr. Stephanopoulos and his wife, Alexandra Wentworth, have two daughters, Elliott and Harper.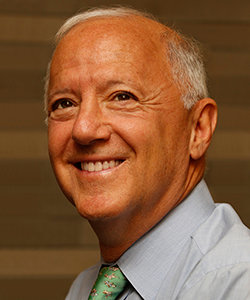 Stephen A. Orlins
Steve Orlins has been president of the National Committee on U.S.-China Relations since 2005. Prior to that, he was the managing director of Carlyle Asia and the chairman of the board of Taiwan Broadband Communications, one of Taiwan's largest cable television and high speed internet providers. Prior to joining Carlyle, Mr. Orlins was a senior advisor to AEA Investors Inc., a New York based leveraged buyout firm, with responsibility for AEA's business activities throughout Asia.
From 1983 to 1991, Mr. Orlins was with the investment banking firm of Lehman Brothers where he was a Managing Director from 1985 to 1991. From 1987 to 1990, he served as President of Lehman Brothers Asia. Based in Hong Kong, he supervised over 150 professionals with offices in Hong Kong, Korea, China, Taiwan, Thailand, Manila and Singapore. Prior to joining Lehman Brothers, Mr. Orlins practiced law with Coudert Brothers and Paul, Weiss, Rifkind, Wharton & Garrison in New York, Hong Kong and Beijing.
From 1976 to 1979, Mr. Orlins served in the Office of the Legal Advisor of the United States Department of State, first in the Office of the Assistant Legal Advisor for Political-Military Affairs and then for East Asian and Pacific Affairs. While in that office, he was a member of the legal team that helped establish diplomatic relations with the People's Republic of China.
Mr. Orlins is a magna cum laude graduate of Harvard College and earned his law degree at Harvard Law School. He speaks Mandarin Chinese and is a member of the Council on Foreign Relations.
In 1992, Mr. Orlins was the Democratic nominee for the United States Congress in New York's Third Congressional District.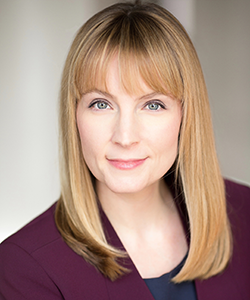 Melanie Hart
Dr. Melanie Hart is a senior fellow and director for China policy at the Center for American Progress, an independent nonpartisan policy institute based in Washington, D.C. She leads the Center's work on China and U.S.-China relations. Her most recent work focuses on developing a comprehensive U.S. strategy toward China, analyzing the domestic political factors driving Chinese foreign policy in the Xi Jinping era, tracking Chinese industrial policy in the energy and information technology sectors, and assessing China's intentions toward the global order.
Dr. Hart has worked on Chinese domestic and foreign policy issues for nearly two decades. Before joining American Progress, she worked in the information technology sector helping American businesses understand China's emerging industrial policies. She also worked as a consultant on the digital economy for the Aspen Institute and on China policy issues for the University of California Institute on Global Conflict and Cooperation and other policy and business advisory organizations. Dr. Hart currently serves on the board of the American Mandarin Society, a nonprofit organization dedicated to supporting the professional development of current and future stewards of the U.S.-China relationship.
Dr. Hart has a Ph.D. in political science from the University of California, San Diego, and a B.A. from Texas A&M University. She studied Chinese at China Foreign Affairs University in Beijing and has worked as a Chinese-English translator for Caijing Magazine.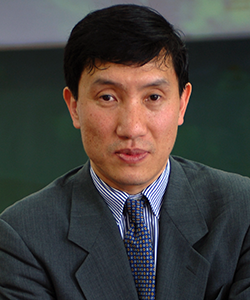 Yasheng Huang
Yasheng Huang is Epoch Foundation professor of international management and faculty director of action learning at Sloan School of Management, Massachusetts Institute of Technology. Between 2013 and 2017, he served as an associate dean in charge of MIT Sloan's global partnership programs and its action learning initiatives. His previous appointments include faculty positions at the University of Michigan and at Harvard Business School.
Dr. Huang is currently involved in research projects in four broad areas: 1) a book project on "The Nature of the Chinese State," 2) collaboration with researchers at Tsinghua University to create a complete database on historical technological inventions in China, 3) as a co-PI in "Food Safety in China: A Systematic Risk Management Approach" (supported by Walmart Foundation, 2016-), and 4) research on venture finance, production of scientific knowledge, work of the future in China. He has published numerous articles in academic journals and in media and 11 books in English and Chinese.
At MIT Sloan School, Professor Huang founded and runs China Lab and India Lab, which have provided low-cost consulting services to over 360 small and medium enterprises in China and India. Between 2015 and 2018, he ran a program in Yunnan province to train small and medium women entrepreneurs (funded by Goldman Sachs Foundation). He has held or received prestigious fellowships such as National Fellowship at Stanford University and Social Science Research Council-MacArthur Fellowship. He was named by National Asia Research Program as one of the most outstanding scholars in the United States conducting research on issues of policy importance to the United States. He is or has been a fellow at the Center for China in the World Economy at Tsinghua University, a research fellow at Shanghai University of Finance and Economics, a fellow at William Davidson Institute at Michigan Business School, and a World Economic Forum Fellow. He has served as a consultant at World Bank, Asian Development Bank, and OECD and is serving on a number of advisory and corporate boards of non-profit and for-profit organizations.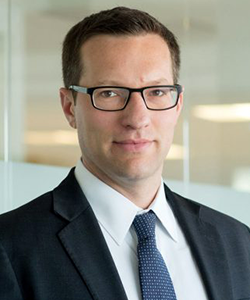 Ely Ratner
Ely Ratner is the executive vice president and director of studies at the Center for a New American Security (CNAS), where he is a member of the executive team and responsible for managing the Center's research agenda and staff.
Dr. Ratner served from 2015 to 2017 as the deputy national security advisor to Vice President Joe Biden, and from 2011 to 2012 in the Office of Chinese and Mongolian Affairs at the State Department. He also previously worked in the U.S. Senate as a professional staff member on the Senate Foreign Relations Committee and in the office of Senator Joe Biden. Outside of government, Dr. Ratner has worked as the Maurice R. Greenberg Senior Fellow for China Studies at the Council on Foreign Relations, a senior fellow and deputy director of the Asia-Pacific security program at CNAS, and as an associate political scientist at the RAND Corporation.
Dr. Ratner has testified before Congress and published widely on U.S.-China relations and U.S. national security strategy in Asia. His commentary and research have appeared in The New York Times, The Washington Post, The Wall Street Journal, Foreign Affairs, Foreign Policy, Politico, The Atlantic, The Washington Quarterly, The National Interest, The Journal of Conflict Resolution, and The Chinese Journal of International Politics.
Dr. Ratner received his B.A. from Princeton University's Woodrow Wilson School of Public and International Affairs, where he graduated Phi Beta Kappa. He earned his Ph.D. in political science from the University of California, Berkeley.