Wednesday, May 18, 2016 | 5:30 PM EDT - 7:00 PM EDT
Sidley Austin LLP |, New York
On August 24, 2015, global financial markets plunged following China's "Black Monday," the largest sell-off in the history of the Shanghai Stock Exchange. Following a burst in the stock market bubble in June 2015, trillions of dollars were erased from the stock index throughout the summer, with the largest day of losses hitting on Black Monday. The sheer scale of the stock market crash, accompanied by weak manufacturing data and an unexpected devaluation of China's currency exacerbated long held concerns by some economists that China's economic development was unstable. In his new book, China's Economy: What Everyone Needs to Know, Arthur Kroeber argues that many of these fears are exaggerated.
To understand the context of the current economic situation, Dr. Kroeber describes how the Chinese economy has evolved since 1979 and the initial reforms of the Deng Xiaoping era. The Communist Party of China has effectively managed the transformation of the economy. The Chinese leadership was able to learn from the examples of other East Asian "development states." While there are considerable similarities, Dr. Kroeber notes that there are also profound differences between China's development model and those of Japan and South Korea; the similarities and the differences have a profound impact on the prospects for China's economy.
As Western economies continue to struggle to rebound from the global financial crisis of 2008, worldwide economic progress has been dependent on China's unprecedented economic successes. Some analysts fear that systemic flaws in China's economy will undermine China's economic potential. Arthur R. Kroeber discussed the state of the Chinese economy as it moves in a consumer-driven direction amid demographic and environmental challenges, with the National Committee on May 18, 2016 in New York City.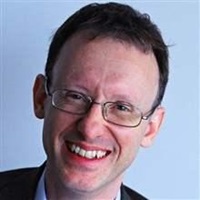 Arthur R. Kroeber
Arthur R. Kroeber is head of research at Gavekal, a financial-services firm based in Hong Kong, founder of the China-focused Gavekal Dragonomics research service, and editor of China Economic Quarterly. He divides his time between Beijing and New York. Before founding Dragonomics in 2002, he spent fifteen years as a financial and economic journalist in China and South Asia.
He is a senior non-resident fellow of the Brookings-Tsinghua Center, an adjunct professor at the Columbia University School of International and Public Affairs, and a member of the National Committee on US-China Relations. His book, China's Economy: What Everyone Needs to Know, was published by Oxford University Press in April 2016.