Wednesday, October 22, 2014 | 5:30 PM EDT - 5:30 PM EDT
Sidley Austin LLP |, New York, NY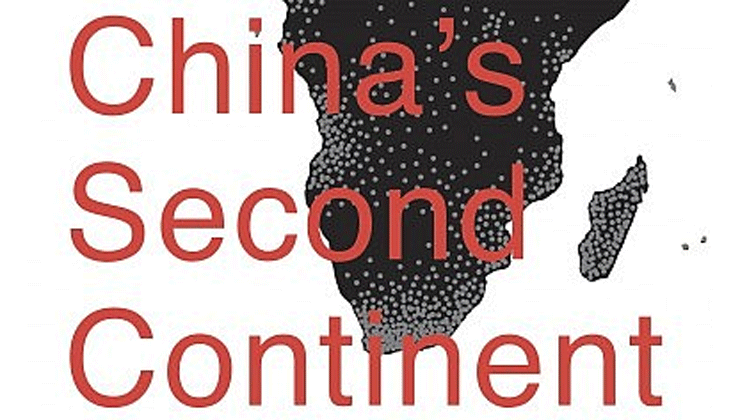 A prizewinning foreign correspondent and former
New York Times
bureau chief in Shanghai and in West and Central Africa,
Howard French
is uniquely positioned to tell the story of China in Africa. Through meticulous on-the-ground reporting, conducted in Mandarin, French, and Portuguese, among other languages, French creates a multi-leveled picture through discussion not only with policy-shaping leaders and diplomats, but also with the ordinary men and women navigating the street-level realities of cooperation, prejudice, corruption, and opportunity forged by this important geopolitical development. In
China's Second Continent
, Howard French reveals this new world order, from the echoes of colonial ambition – exploitation of resources and labor; cut-rate infrastructure projects; dubious treaties – to new areas of cultural and economic exchange, where dichotomies of suspicion and trust, assimilation and isolation, idealism and disillusionment are in dynamic flux.
China's Second Continent
offers fresh perspectives on the most pressing unknowns of modern Sino-African relations: why China is playing the role it is, how extensive its cultural and economic inroads are, what Africa's role in the equation is, and what the ramifications for both parties – and the rest of the world – will be in the foreseeable future. Howard French discussed his book at a National Committee program on
Wednesday, October 22, 2014
at Sidley Austin.
Bio:
Howard W. French
is an associate professor at the Columbia University Graduate School of Journalism, where he has taught since 2008. For many years before that, he was a senior writer for
The New York Times
, where he spent most of a nearly 23-year career as a foreign correspondent, working in and traveling to over 100 countries on five continents. Until July 2008, he was the chief of the newspaper's Shanghai bureau. Prior to that assignment, he headed bureaus in Japan, West and Central Africa, Central America and the Caribbean. Mr. French's work for the newspaper in both Africa and in China was nominated for the Pulitzer Prize. French speaks English, Chinese, Japanese, French, and Spanish. From 1979 to 1986, he lived in West Africa, working as a translator and freelance reporter for
The Washington Post
and other publications, and teaching English literature at the University of Ivory Coast. French is the author of
A Continent for the Taking: The Tragedy and Hope of Africa
(Knopf 2004), which was named non-fiction book of the year by several newspapers. "Disappearing Shanghai," French's documentary photography of the last remnants of Shanghai's historic old neighborhoods, has been featured in solo and group exhibitions in the United States, Europe and Asia, and reprinted in numerous magazines. Prints from "Disappearing Shanghai" have been acquired by the Mildred Lane Kemper Art Museum in St. Louis as part of its permanent collection, and shown in solo exhibition there.
Disappearing Shanghai
was published in book form by Homa and Sekey in August 2012. The work is a collaboration with the author Qiu Xiaolong, a Shanghai native, who contributed original poetry. French's most recent book,
China's Second Continent: How a Million Migrants are Building Empire in Africa
, was published by Knopf in May 2014. He is working on a new non-fiction book, under contract with Knopf, about the geopolitics of East Asia. French contributes often to a variety of publications, including
The Atlantic
and
The New York Review of Books
, and occasionally reviews books for
The Wall Street Journal
. He is also a frequent public speaker. He is a board member of the
Columbia Journalism Review
, and he currently resides in New York City. He is also working as a consultant to the Aga Khan University's new Graduation School of Media and Communications, focusing on curriculum development.
Politics & Foreign Relations
Politics & Foreign Relations
Recorded 10/22/14