Tuesday, March 7, 2023 | 7:00 PM EST - 7:30 PM EST
Zoom Interview | Martin Dimitrov, Kellee Tsai
In Dictatorship and Information, Martin K. Dimitrov offers an approach to understanding possible solutions to the dictator's dilemma (the balance between authoritarian governments' use of information communication technology for economic development and the need to control the democratizing influences of this technology), which arises from the difficulty of calibrating repression and concessions due to distorted information about elite and popular discontent. Dr. Dimitrov argues that communist regimes are adept at developing sophisticated systems that mobilize the party, state security, and internal journalism to assess levels of dissent. Drawing from evidence across multiple communist regimes and numerous interviews, Professor Dimitrov contributes to our understanding of how autocrats learn – or don't learn – about the societies they rule, and how they maintain or lose their hold on power.
In an interview conducted on March 7, 2023, Martin Dimitrov discusses information-gathering of communist regimes and how it extends authoritarian governments' tenure with Kellee Tsai.
Speaker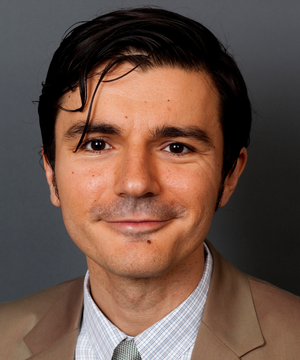 Martin Dimitrov
Martin K. Dimitrov is a professor of political science and chair of the department of political science at Tulane University. In addition, he is an associate at the Davis Center for Russian and Eurasian Studies at Harvard; associate editor for Asia of the journal Problems of Post-Communism; and associate editor for social science (China and Eurasia) of The Journal of Asian Studies. His books include Piracy and the State: The Politics of Intellectual Property Rights in China (2009); Why Communism Did Not Collapse: Understanding Authoritarian Regime Resilience in Asia and Europe (2013); The Political Logic of Socialist Consumption (2018); and Dictatorship and Information: Authoritarian Regime Resilience in Communist Europe and China (2023). He is completing a book entitled The Adaptability of the Chinese Communist Party.
Dr. Dimitrov obtained his Ph.D. in political science from Stanford University and is an NCUSCR Public Intellectuals Program fellow.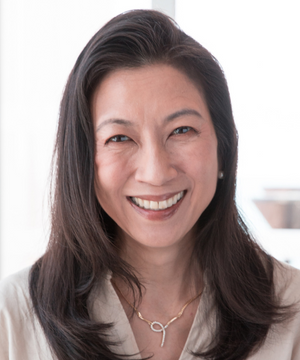 Moderator
Kellee Tsai
Kellee Tsai is dean of humanities and social science and Chair Professor of Social Science at the Hong Kong University of Science and Technology. She previously served as vice dean of humanities and social science and professor of political science at Johns Hopkins University. Her books include Back-Alley Banking: Private Entrepreneurs in China (2002); Capitalism without Democracy: The Private Sector in Contemporary China (2007); State Capitalism, Institutional Adaptation, and the Chinese Miracle (co-edited with Barry Naughton, 2015); Evolutionary Governance under Authoritarianism: State-Society Relations in China (co-edited with Hsu Szu-chien and Chun-chih Chang, 2021); and The State and Capitalism in China (co-edited with Margaret Pearson and Meg Rithmire, forthcoming).
Dr. Tsai received her doctorate in political science from Columbia University, and is an NCUSCR Public Intellectuals Program fellow. She formerly served as a director of the National Committee