Tuesday, October 20, 2020 | 10:00 AM EDT - 11:30 AM EDT
Zoom Webinar | Peter Dutton, M. Taylor Fravel, Tabitha Mallory, Wu Shicun, Zhu Feng
Tensions between the United States and China regarding the South China Sea are rising along with the recent broader breakdown of bilateral relations. The legitimacy of historical rights claims, entitlements and rights of other claimant states such as the Philippines and Vietnam, and the boundaries of freedom of navigation operations are among the central issues. Despite their differences, both the United States and China wish to avoid conflict and uphold professionalism at sea.
Is there any significant space for cooperation in South China Sea interactions beyond military engagement, including biodiversity protection and Coast Guard activities? What role do maritime and international law play in the rapidly evolving bilateral relationship? How is China likely to respond to the upcoming U.S. election in its maneuvers in the South China Sea?
On October 20, 2020, the National Committee hosted a virtual program featuring Peter Dutton, M. Taylor Fravel, Tabitha Mallory, Wu Shicun, and Zhu Feng. The five experts discussed the challenging bilateral issues, and provided their assessments of South China Sea development including maritime engagement of China and other claimants and its impact on South China Sea development, mechanisms for U.S.-China maritime military conflict management, and the role of the United States and China in rulemaking and building security protocols.
Speakers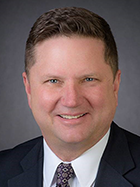 Peter Alan Dutton
Peter Alan Dutton is a professor at the Strategic and Operational Research Department at the U.S. Naval War College. His research focuses on Chinese views of sovereignty and international law and how those views are shaped by geostrategic and historical factors. He advises senior officials and military leaders across the government and has testified before the Senate Foreign Relations Committee and the House Armed Services and Foreign Affairs Committees. Professor Dutton is a retired Navy judge advocate and former naval flight officer. He holds a J.D. from the College of William and Mary and a Ph.D. from King's College London. He is an adjunct professor of law at NYU School of Law and a research fellow at the U.S.-Asia Law Institute there. Professor Dutton is currently a visiting scholar at the MIT Strategic Studies Program.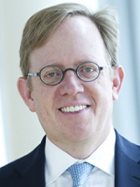 M. Taylor Fravel
M. Taylor Fravel is the Arthur and Ruth Sloan Professor of Political Science and director of the Security Studies Program at the Massachusetts Institute of Technology. Dr. Fravel studies international relations, with a focus on international security, China, and East Asia. His writing has appeared in International Security, Foreign Affairs, Security Studies, International Studies Review, The China Quarterly, The Washington Quarterly, Journal of Strategic Studies, Armed Forces & Society, Current History, Asian Survey, Asian Security, China Leadership Monitor, and Contemporary Southeast Asia. Professor Fravel is a graduate of Middlebury College and Stanford University, where he received his Ph.D. Dr. Fravel is a member of the board of directors of the National Committee on U.S.-China Relations and a fellow in the Committee's Public Intellectuals Program; he serves as the principal investigator of MIT's Maritime Awareness Project.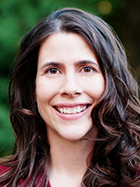 Tabitha Grace Mallory
Tabitha Grace Mallory is founder and CEO of the China Ocean Institute and affiliate professor at the University of Washington's Henry M. Jackson School of International Studies. Dr. Mallory specializes in Chinese foreign and environmental policy. She is currently conducting research on China and global ocean governance and has published work on China's fisheries and oceans policy.
Dr. Mallory holds a Ph.D. (with distinction) and an M.A. in international relations from the Johns Hopkins University School of Advanced International Studies (SAIS), a certificate in Chinese Studies from the Hopkins-Nanjing Center, and is a Phi Beta Kappa graduate of the University of Washington with a B.A. in international studies and Mandarin Chinese. She is a member of the National Committee on U.S.–China Relations, and a fellow in its Public Intellectuals Program. She is also a non-resident fellow at the China Africa Research Initiative (CARI) at Johns Hopkins SAIS.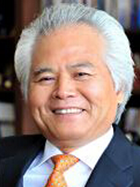 Wu Shicun
Wu Shicun is president and senior research fellow at China's National Institute for South China Sea Studies, chairman of the board of directors of the China-Southeast Asia Research Center on the South China Sea, vice president of the China Institute for Free Trade Ports Studies, and deputy director of the Collaborative Innovation Center of South China Sea Studies at Nanjing University. Dr. Wu's research interests cover the history and geography of the South China Sea, maritime delimitation, maritime economy, international relations and regional security strategy. Dr. Wu has published widely in academic journals and been the subject of frequent media interviews as a senior commentator on the South China Sea, regional security issues, the Belt and Road Initiative and the development of Hainan Province. He has a Ph.D. in history.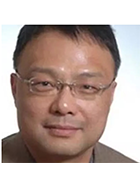 Zhu Feng
Zhu Feng is the executive director of the China Center for Collaborative Studies of the South China Sea and director of the Institute of International Relations at Nanjing University, He is a member of various editorial boards of scholarly journals, consults independently for the Chinese government and the private sector, and comments frequently on television, radio, and in the print media on Chinese foreign affairs and security policy. Dr. Zhu has written extensively on regional security in East Asia, the North Korea nuclear issue, and U.S.-China military and diplomatic relations. Dr. Zhu received both his bachelor's degree and Ph.D. from Peking University.
Moderator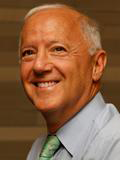 Stephen A. Orlins
Stephen A. Orlins has been president of the National Committee on U.S.-China Relations since 2005. Prior to that, he was the managing director of Carlyle Asia and the chairman of the board of Taiwan Broadband Communications, one of Taiwan's largest cable television and high speed internet providers. Prior to joining Carlyle, Mr. Orlins was a senior advisor to AEA Investors Inc., a New York-based leveraged buyout firm, with responsibility for AEA's business activities throughout Asia. From 1983 to 1991, Mr. Orlins was with the investment banking firm of Lehman Brothers where he was a managing director from 1985 to 1991. From 1987 to 1990, he served as president of Lehman Brothers Asia. From 1976 to 1979, Mr. Orlins served in the Office of the Legal Advisor of the United States Department of State, first in the Office of the Assistant Legal Advisor for Political-Military Affairs and then for East Asian and Pacific Affairs. While in that office, he was a member of the legal team that helped establish diplomatic relations with the People's Republic of China.
Mr. Orlins is a magna cum laude graduate of Harvard College and earned his law degree at Harvard Law School. He speaks Mandarin Chinese and is a member of the Council on Foreign Relations.