Tuesday, May 10, 2022 | 8:00 AM EDT - 8:30 AM EDT
Zoom Interview | Tom Cooney, William Lai, Sarah Tatsis
As the auto industry and the public wake up to the realities of climate change, the electric vehicle (EV) market has experienced a takeoff. EV parts and technology rely on global supply chains, so both the United States and China, the largest economies in the world, are at the center of this phenomenon. While Chinese EV production has surged ahead of the rest of the world, selling more than half of the world's electric vehicles in 2021, Tesla, an American company, had the greatest market share. What are the implications of an EV race on U.S.-China relations? Can the United States and China cooperate in bolstering the market in pursuit of carbon neutrality?
In an interview conducted by Sarah Tatsis on May 10, 2022, Tom Cooney and William Lai discuss the implications of surging global EV market growth on U.S.-China relations.
Speakers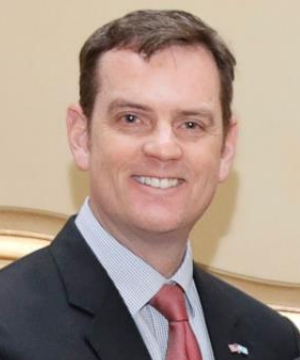 Tom Cooney
Tom Cooney is vice president for global public policy at General Motors, working with the U.S. and foreign governments to help position General Motors to achieve its vision of carbon neutrality by 2040 and an all-electric future. Mr. Cooney joined General Motors after a 25-year diplomatic career with the U.S. State Department. He served as chargé d'affaires of the U.S. Embassy in Argentina and deputy chief of mission in both Argentina and Hong Kong.
Mr. Cooney earned a bachelor's degree from Cornell University and a master's degree from the University of South Carolina's Darla Moore School of Business. He is a member of the board of directors of Global Ties Detroit, an organization that has strengthened Detroit's international connections at the people-to-people level for the last 50 years.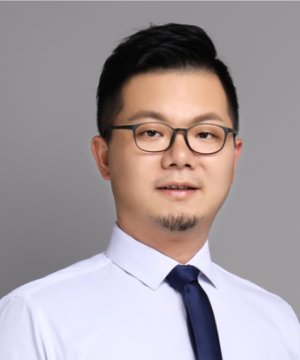 William Lai
William Lai serves as a vice president of PATEO, a Chinese automobile company established in 2009. He has six years of experience in the semiconductor industry and over 12 years of experience in the telematics electronics and connected car field. With an engineering technology background and deep knowledge of the automotive industry, Mr. Lai is also an expert in the connected car and telematics products area with a unique vision on the future development of intelligent vehicles. Mr. Lai regularly leads teams in completing the implementation of various original equipment manufacturer (OEM) project solutions for mass production. He is very knowledgeable about Chinese domestic car OEMs, particularly state-owned OEMs.
Moderator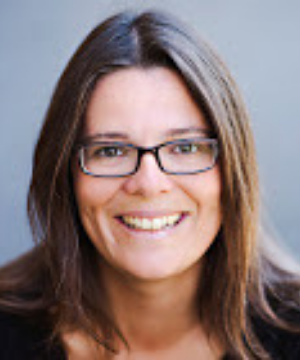 Sarah Tatsis
Sarah Tatsis is senior vice president, platform development, at BlackBerry. She leads a team responsible for developing BlackBerry IVY, an intelligent vehicle data platform that will allow innovation in driver and passenger experiences and improve operations of connected vehicles. Over the last 20 years, Ms. Tatsis has held a variety of roles at BlackBerry including in quality, operations, customer support, pricing, strategic projects, and research & development. Ms. Tatsis holds a bachelor's degree in mathematics and business administration and a master's degree of mathematics in statistics from the University of Waterloo in Canada.