Friday, September 18, 2020 | 10:30 AM EDT - 11:45 AM EDT
Zoom Webinar | Stephenie Foster, Sarah Kemp, Wenchi Yu
At a time when prominent voices in the U.S. foreign policy community – from both sides of the aisle – are calling upon the United States to take a new approach towards China, many are putting forward new ideas to define what a "new era" would look like. An increasingly timely discussion has revolved around making more direct connections between gender equality and national security – a "Feminist Foreign Policy."
On September 18, 2020, the National Committee held a virtual Congressional staff briefing with Stephenie Foster, Sarah Kemp, and Wenchi Yu, about feminist foreign policy and what its implementation could mean for the evolving U.S.-China relationship.
Below are the five key takeaways from the presentation.
People should not confuse a feminist foreign policy (FFP) with a soft approach. While part of a feminist foreign policy is understanding that diplomacy is our first line of engagement in conflict resolution, it in no way says we should never engage in armed conflict. It is about undergirding those decisions based on the impact they will have on everyone.
One of the things we think about with respect to a feminist foreign policy is broadening the issues that are seen as a part of national security and foreign policy. For example, we are currently seeing that important issues like global health and climate change are very important to national security.
The key U.S. decision-makers on China policy – those dictating the terms of a relationship that has a consequential impact around the world – all look the same: white men. This has an effect on how they deal with gender issues and beyond.
A strong FFP would be a holistic approach that uses data to avoid unintended consequences. For example, only 55 percent of women are engaged in the labor market, versus 78 percent of men. A recent McKinsey report said adding women to the global labor force at the same rate as men could add $12 trillion to global growth. In order to create functional policies, there has to be data that looks holistically at the economy and breaks down gender gaps.
Recommendations for feminist trade policy would be to focus on small- and medium-sized businesses (SMEs) because they show greater resilience and hire more people, including women and other diverse population groups; SMEs in both the United States and China also happen to be mostly run by women. In terms of U.S.-China engagement at the government level, it starts with local officials. A majority of mayors and deputy mayors in China are women and they oversee healthcare, climate, public health, and more. A dialogue between a group of mayors and deputy mayors from both countries could be very beneficial.
Speakers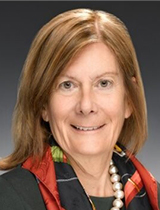 Stephenie Foster
Stephenie Foster is a founding partner of Smash Strategies, providing advice to corporations, institutions, and philanthropists to ensure that their investments in women and girls are effective and transformational.
She served in the State Department from 2012 to 2017, most recently as a senior advisor/counselor in the Secretary's Office of Global Women's Issues, and before that at the U.S. Embassy in Kabul, Afghanistan, where she focused on women and civil society. Prior to joining State, Ms. Foster had her own consulting firm, with an emphasis on domestic and international policy advocacy, government affairs, program development and training, and law. She has also worked in a private law practice, as a chief of staff to U.S. Senators Barbara Mikulski and Chris Dodd, and in senior management positions in the non-profit sector.
Earlier this year Ms. Foster, along with co-author Susan Markham, published Operationalizing A Feminist Foreign Policy: Recommendations for the U.S. Government, along with a blog about polling around this issue; the two also published an op-ed in The Hill, Foreign Policy Congressional Committees Need to Call More Women Experts.
Ms. Foster has a B.A. from the University of California, Irvine, an M.R.P. from Cornell University, and a J.D. from the University of Pennsylvania Law School.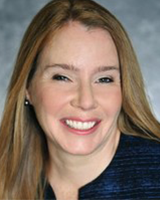 Sarah Kemp
Sarah Kemp serves as Merck's executive director for Asia Pacific and China government relations and policy strategy initiatives. She is responsible for supporting Merck teams in their strategic policy shaping initiatives, defining and leading global above-country engagement and leading policy shaping initiatives in support of the entire ex-U.S. market set
Before joining Merck, Ms. Kemp was the deputy undersecretary for the International Trade Administration at the U.S. Department of Commerce in Washington, D.C. In this role she oversaw a $485 million annual budget and 2,100 trade and investment professionals based in 108 US cites and 76 markets around the world.
Prior to her time in D.C., she was the minister counselor for commercial affairs at the U.S. Embassy in Beijing, overseeing the U.S. Department of Commerce's trade promotion and trade policy activities in its operations in Beijing, Chengdu, Shanghai, Wuhan, Shenyang, and Guangzhou. In this capacity she was a key advisor to the Ambassador and advised U.S. CEOs — from Fortune 500 companies to SME's — on China business strategy, market access, export promotion, anti-dumping / countervailing duty cases, intellectual property protection, and export controls.
As a career Foreign Commercial Service Officer, she served as the country manager in China and Vietnam, and had multiple postings in Beijing, Hong Kong, and Bangkok. Ms. Kemp joined Commerce as a Presidential Management Fellow.
She received her MBA from the Chinese University of Hong Kong, her MPA from Columbia University, and her B.A in physiological anthropology from Hamilton College. Ms. Kemp is an independent board member of Northern Technologies International Corporation and a member of the World Economic Forum's Global Future Council on China.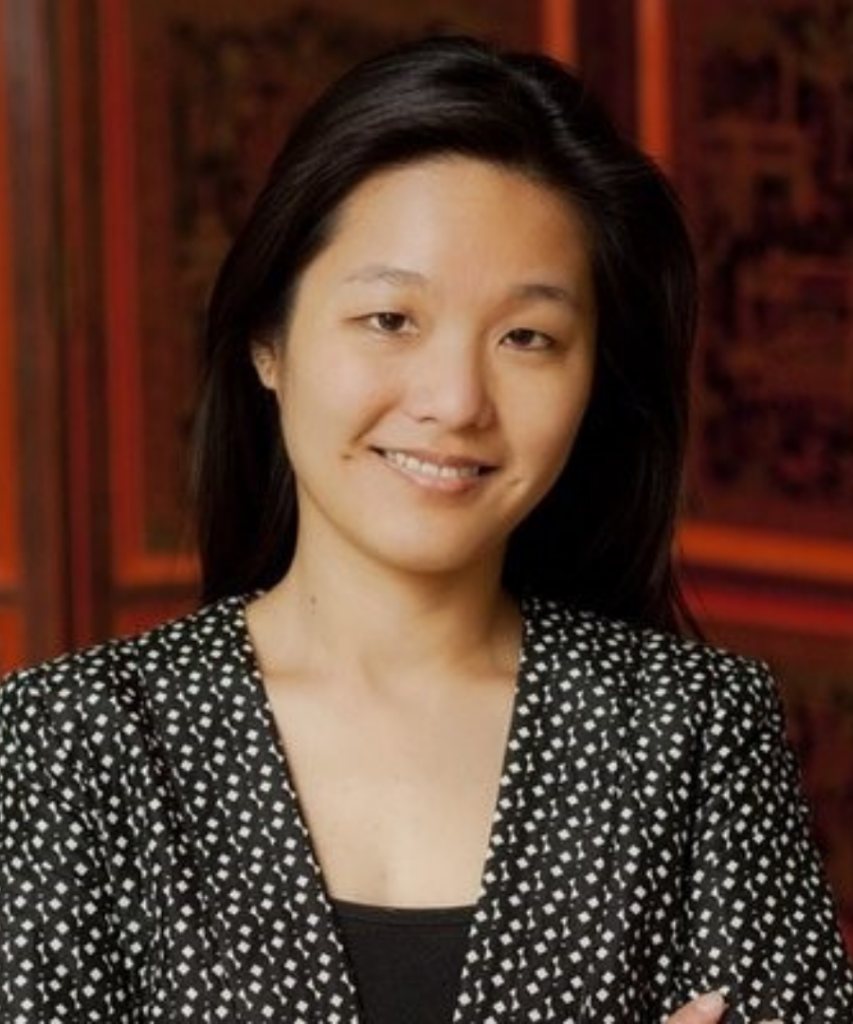 Wenchi Yu
Wenchi Yu is a nonresident research fellow at the Harvard Kennedy School's Ash Center for Democratic Governance and Innovation, conducting research on technology, education, and cross-border social impact.
Prior to joining the Ash Center, Ms. Yu spent three years in Beijing as Goldman Sachs' Asia Pacific head of corporate engagement and before that, in D.C., on staff in both the State Department's Secretary's Office of Global Women's Issues (2009-13) and the Congressional-Executive Commission on China (2008-9), where she focused on gender, trafficking in persons, public health, and civil society development. Before that, she worked on women's rights, human trafficking, and immigrant issues at various non-profit organizations.
Ms. Yu's writing has appeared in the Wall Street Journal, Council on Foreign Relations and CSIS blogs, Caixin, and Forbes. She is a life member of the Council on Foreign Relations and a member of NCUSCR. She holds an M.A. in international relations from the University of Chicago and a B.A. in political science from National Taiwan University.
Moderator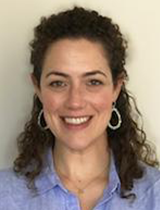 Jessica Bissett
Jessica Bissett is the director of leadership programs at NCUSCR, which she joined in September 2011 after receiving her M.S. in global affairs from New York University (NYU). Ms. Bissett leads the Committee's subnational initiatives, oversees its Schwarzman Scholars Partnership, and works on its Congressional engagement programs. She has also managed many of the Committee's Next Generation Leadership programs, including the Student Leaders Exchange to China, Diplomat Orientation Program, U.S. Foreign Policy Colloquium, and Young China Professionals program.
While at NYU, Ms. Bissett was a research associate on a team of students that developed future scenarios for China, Russia, Turkey, and Ukraine, based on political, economic, social, and demographic trends. Prior to beginning graduate studies, she spent the summer of 2008 at Middlebury College's Chinese Language School studying Mandarin Chinese as a recipient of the Kathryn Davis Fellowship for Peace scholarship.
Ms. Bissett originally began studying Chinese language and history at Bucknell University, as a part of her double major in international relations and East Asian studies. She graduated summa cum laude in 2005 and received the Bucknell Prize for Women and the Bucknell Prize in East Asian Studies.