Monday, June 15, 2020 | 5:00 PM EDT - 6:00 PM EDT
Zoom Webinar | William Ford
The National Committee on U.S.-China Relations held a webinar with NCUSCR board director William "Bill" Ford, CEO of General Atlantic, on June 15, 2020. In a moderated conversation with NCUSCR President Stephen Orlins, Mr. Ford discussed the future of cross border technology investment and market access, the impact of U.S. and Chinese domestic policy and the trade war on foreign direct investment, and key investment areas for collaboration between the United States and China.
This was the third program in a series of virtual programs entitled, Navigating China's Technological Rise, which was initially intended to be held in-person in late April. This series features conversations with leading experts on critical issues and policies pertaining to China that affect the technology industry. The first and second programs in the series can be found on the NCUSCR website.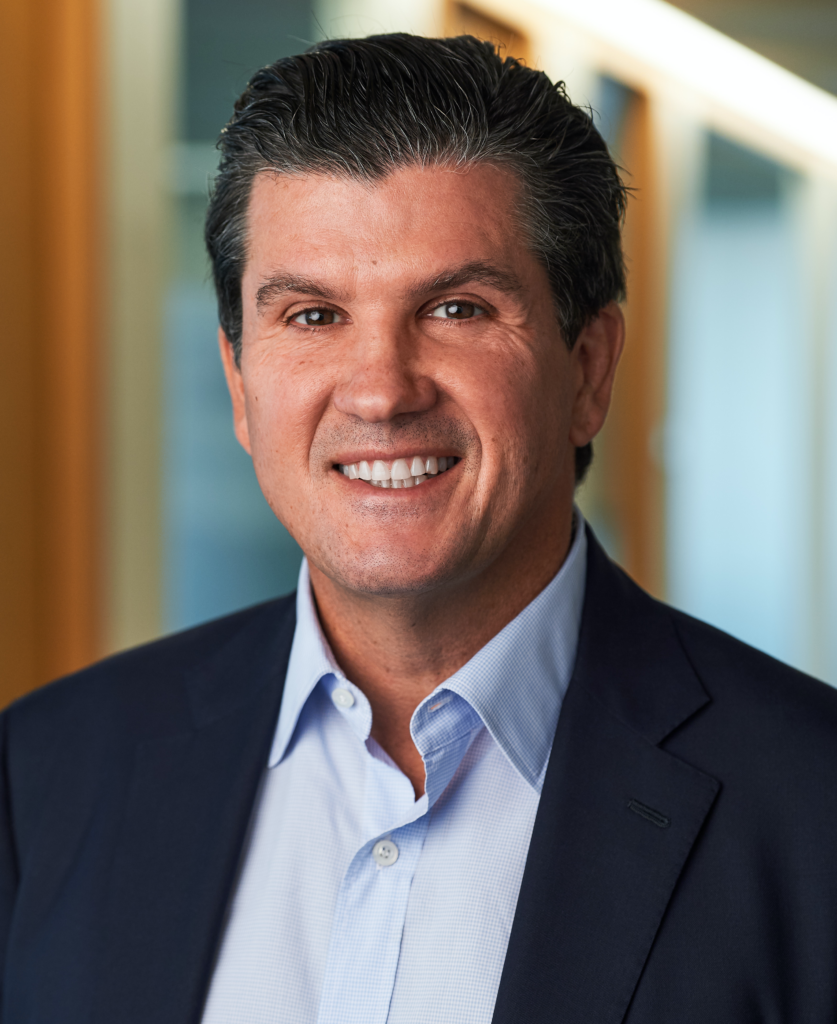 William "Bill" Ford
Bill Ford is the CEO of General Atlantic, a leading global growth equity firm. He has over 25 years of experience investing in and helping to build leading growth companies including IHS Markit, eTrade, Priceline, and First Republic Bank. Under Mr. Ford's leadership, General Atlantic has expanded its global presence, increased its capital base, and deepened its capabilities to identify and partner with high-potential growth companies across multiple business sectors and geographies.
Mr. Ford joined General Atlantic in 1991 and became CEO in 2007. Mr. Ford is currently a member of the board of two publicly traded companies, BlackRock and IHS Markit, as well as a member of the board of ByteDance. He was also formerly a director of First Republic Bank, NYSE Euronext, eTrade, Priceline, and NYMEX. Mr. Ford is chairman of General Atlantic's management committee and is a member of the firm's investment and portfolio committees.
Mr. Ford is involved with a number of educational and not-for-profit organizations. From 2001 to 2013, he served as a trustee of Amherst College and currently serves on the investment committee for the college's endowment. He serves as chair of the Rockefeller University and sits on the boards of Endeavor and The Memorial Sloan Kettering Cancer Center. Mr. Ford is also active in business education. He is a member of the advisory board of the Tsinghua University's School of Economics and Management and formerly served as the vice chairman of the advisory council of the Stanford Graduate School of Business. He is also a co-chair of the Partnership for New York City, and serves on the New York State Life Science advisory board, the McKinsey advisory council and the board of the National Committee on United States-China Relations. He is a member of The Council on Foreign Relations and the steering committee for The CEO Action for Diversity and Inclusion, and an advisory board member for the United Nations Economic Commission for Africa (ECA) initiative on digital identification for Africa.
Prior to joining General Atlantic, Mr. Ford was an investment banker at Morgan Stanley & Company. Mr. Ford received his B.A. from Amherst College and his M.B.A. from the Stanford Graduate School of Business.