Tuesday, May 23, 2023 | 5:00 PM EDT - 6:30 PM EDT
Admiral John C. Aquilino, 26th Commander of the United States Indo-Pacific Command, was the keynote speaker at our Annual Members Program on Tuesday, May 23, 2023. His comments, conversation with National Committee President Stephen Orlins, and Q&A focused on Sino-American military policy in the context of the overall bilateral relationship.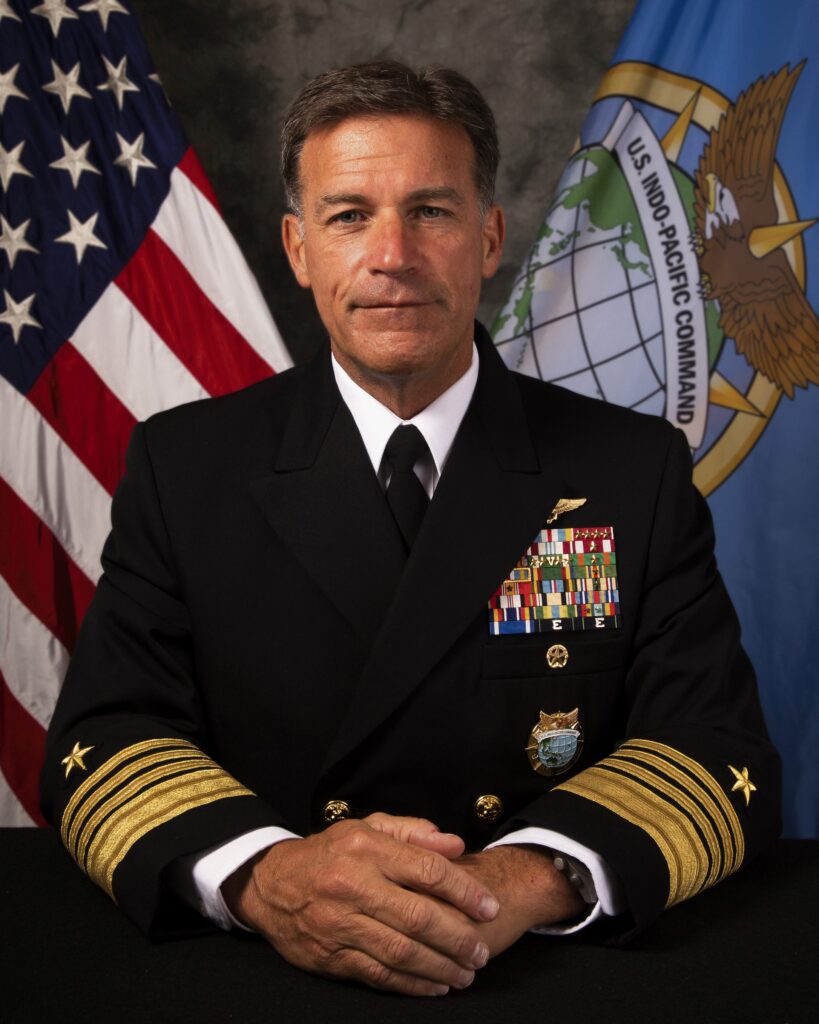 Admiral John C. Aquilino
Admiral John Aquilino is the 26th Commander of the United States Indo-Pacific Command which is responsible for all U.S. military activities in the Indo-Pacific – 36 nations with more than half of the world's population.

Operationally, he served in numerous fighter squadrons in extended deployments supporting Operations Deny Flight, Deliberate Force, Southern Watch, Noble Eagle, Enduring Freedom, and Iraqi Freedom. Ashore, Admiral Aquilino's assignments included: adversary instructor pilot; flag aide to the vice chief of naval operations; special assistant in the office of legislative affairs for the U.S. secretary of defense; and executive assistant to the commander, U.S. Fleet Forces Command, among others.

His flag assignments included director of strategy and policy, U.S. Joint Forces Command; director of maritime operations, U.S. Pacific Fleet; deputy chief of naval operations for operations, plans and strategy; and commander, U.S. Naval Forces Central Command/U.S. Fifth Fleet/Combined Maritime Forces. Prior to his assignment to U.S. Indo-Pacific Command, Admiral Aquilino served as the 36th commander of U.S. Pacific Fleet.

Admiral Aquilino graduated from the U.S. Naval Academy, subsequently entering flight training and earning his wings. He graduated from Navy Fighter Weapons School and the Joint Forces Staff College. He also completed the Harvard Kennedy School's executive education program in national and international security.