Friday, August 12, 2022 | 11:00 AM EDT
Zoom Interview | Álvaro Méndez, Margaret Myers, Xiaoyu Pu
China's engagement and influence in Latin America and the Caribbean (LAC) have grown with the expansion of the Belt and Road Initiative into the region. Increased American attention suggests changes in a complex triangular relationship. What is China's ambition in the region? What would LAC countries stand to gain from more robust partnerships with China? Will they feel pressure to choose between China and the United States?
In a conversation moderated by Xiaoyu Pu on August 12, 2022, Álvaro Méndez and Margaret Myers discuss China's growing involvement in LAC and its implications for the United States.
Speakers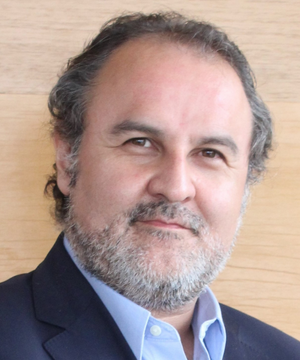 Álvaro Méndez
Álvaro Méndez is a senior research fellow at the London School of Economics and Political Science (LSE) and the co-director of the Global South Unit at LSE-IDEAS. He also is an adjunct professor at Sciences Po Paris and Fudan University, as well as an associate fellow of the Geneva Centre for Security Policy. Professor Mendez is the author, co-author, or editor of six books: Nuevas Relaciones Diplomáticas entre Panamá y China (2021); The Political Economy of China–Latin America Relations (2020); New Development Assistance: Emerging Economies and the New Landscape of Development Assistance (2020); La Conexión China en la Política Exterior del Perú (2019); The China-Latin America Axis (2018); and Colombian Agency and the Making of US Foreign Policy (2017). China and Latin America: Development, Agency, and Geopolitics (with Chris Alden) is forthcoming. He has also published articles in a variety of scholarly journals.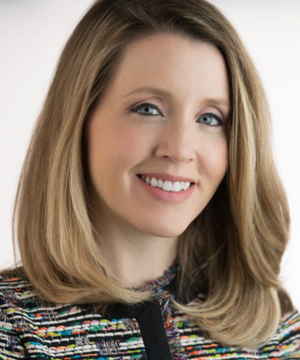 Margaret Myers
Margaret Myers is director of the Asia and Latin America Program at the Inter-American Dialogue. She has published extensively on China's relations with the Latin America and Caribbean region, including two co-edited volumes, The Political Economy of China-Latin America Relations and The Changing Currents of Trans-Pacific Integration: China, the TPP, and Beyond. Ms. Myers has testified before the U.S. House of Representatives and Senate and is regularly featured in major domestic and international media. She is an adjunct professor at Georgetown University, George Washington University, and the Johns Hopkins School of Advanced International Studies.
Ms. Myers was previously a Latin America and China analyst at the U.S. Department of Defense, a Council on Foreign Relations term member, recipient of the Freeman Fellowship for China studies, and a Fulbright Specialist, researching China-Colombia relations in Bogotá. Ms. Myers will begin a fellowship at the Woodrow Wilson Center in fall 2022.
Moderator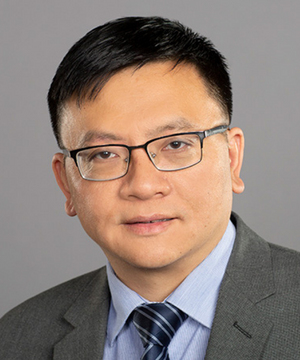 Xiaoyu Pu
Xiaoyu Pu is an associate professor of political science at the University of Nevada, Reno. His teaching and research focus on Chinese foreign policy, East Asian politics, emerging world powers (BRICS), and international relations theory. He is also a non-resident senior fellow at the Inter-American Dialogue in Washington, D.C.
Dr. Pu was born and raised in Sichuan. He received his bachelor's and master's degrees in political science from Nankai University in Tianjin. After moving to the United States, he got another master's from Kent State University and his doctorate in political science from The Ohio State University. He was a postdoctoral fellow in the Princeton-Harvard China and the World Program at Princeton University and later was a Stanton Fellow at Fundação Getulio Vargas in Brazil. Dr. Pu is a Public Intellectuals Program fellow at the National Committee on U.S.-China Relations.