Monday, May 6, 2013 | 5:30 PM EDT - 5:30 PM EDT
Lee Kuan Yew, the first Prime Minister of the Republic of Singapore, is known around the world as an innovative leader and respected scholar of global strategy. Lee has been a mentor to every Chinese leader from Deng Xiaoping to Xi Jinping, and a counselor to every U.S. president from Richard Nixon to Barack Obama.  In their new book, Graham Allison and Robert Blackwill distill the essence of Lee Kuan Yew's visionary thinking about critical issues including the futures of China and the United States, U.S.-China relations, India, and globalization.  At a National Committee program on May 6 at Jones Day, the authors discussed their new book, Lee Kuan Yew: The Grand Master's Insights on China, the United States, and the World, with National Committee President, Stephen Orlins.
Speakers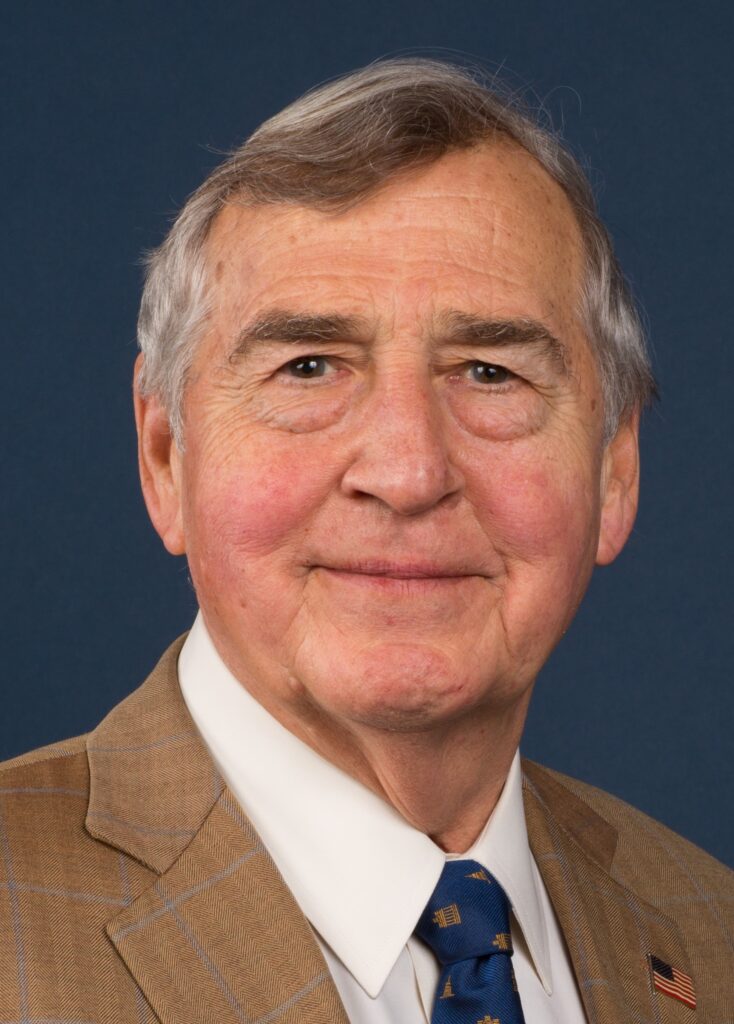 Graham Allison
Graham Allison is director of the Belfer Center for Science and International Affairs and Douglas Dillon Professor of Government at Harvard's John F. Kennedy School of Government. As founding dean of the modern Kennedy School, under his leadership, from 1977 to 1989, a small, undefined program grew twenty-fold to become a major professional school of public policy and government. Dr. Allison is a leading analyst of U.S. national security and defense policy with a special interest in nuclear weapons, terrorism, and decision-making.
Dr. Allison served as special advisor to the secretary of defense under President Ronald Reagan and as assistant secretary of defense for policy planning under President Bill Clinton, where he coordinated Department of Defense (DOD) strategy and policy towards Russia, Ukraine, and the other states of the former Soviet Union. He has the sole distinction of having twice been awarded the DOD's highest civilian honor, the Distinguished Public Service Award, first by Secretary Casper Weinberger and again by Secretary William S. Perry for "reshaping relations with Russia, Ukraine, Belarus, and Kasakhstan to reduce the foreign Soviet nuclear arsenal." He served as a member of the Defense Policy Board for Secretaries Weinberger, Carlucci, Cheney, Aspin, Perry and Cohen.
Essence of Decision: Explaining the Cuban Missile Crisis (1971), Dr. Allison's first book, was released in an updated and revised second edition (1999) and ranks among the all-time bestsellers with more than 450,000 copies in print. His latest book (2013), Lee Kuan Yew: The Grand Master's Insights on China, the United States and the World (co-authored with Robert Blackwill), is currently a bestseller in the United States and abroad. His previous book, Nuclear Terrorism: The Ultimate Preventable Catastrophe, is now in its third printing and was selected by the New York Times as one of the "100 most notable books" of 2004.
Dr. Allison was the organizer of the Commission on America's National Interests (1996 and 2000), a founding member of the Trilateral Commission, a director of the Council on Foreign Relations, and has been a member of public committees and commissions, among them the Baker-Cutler Department of Energy Task Force on Nonproliferation Progarms with Russia, the IAEA's Commission of Eminent Persons, and the Commission of Weapons of Mass Destruction Proliferation and Terrorism. Dr. Allison has served as a director of the Getty Oil Company, Natixis, Loomis Sayles, Hansberger, Taubman Centers, Inc., Joule Unlimited, and Belco Oil and Gas, as well as a member of the advisory boards of Chase Bank, Chemical Bank, Hydro-Quebec, and the International Energy Corporation.
Born and raised in Charlotte, North Carolina, Professor Allison was educated at Davidson College and Harvard College (B.A., magna cum laude, in History); Oxford University (B.A. and M.A., First Class Honors in Philosophy, Politics, and Economics); and Harvard University (Ph.D. in Political Science).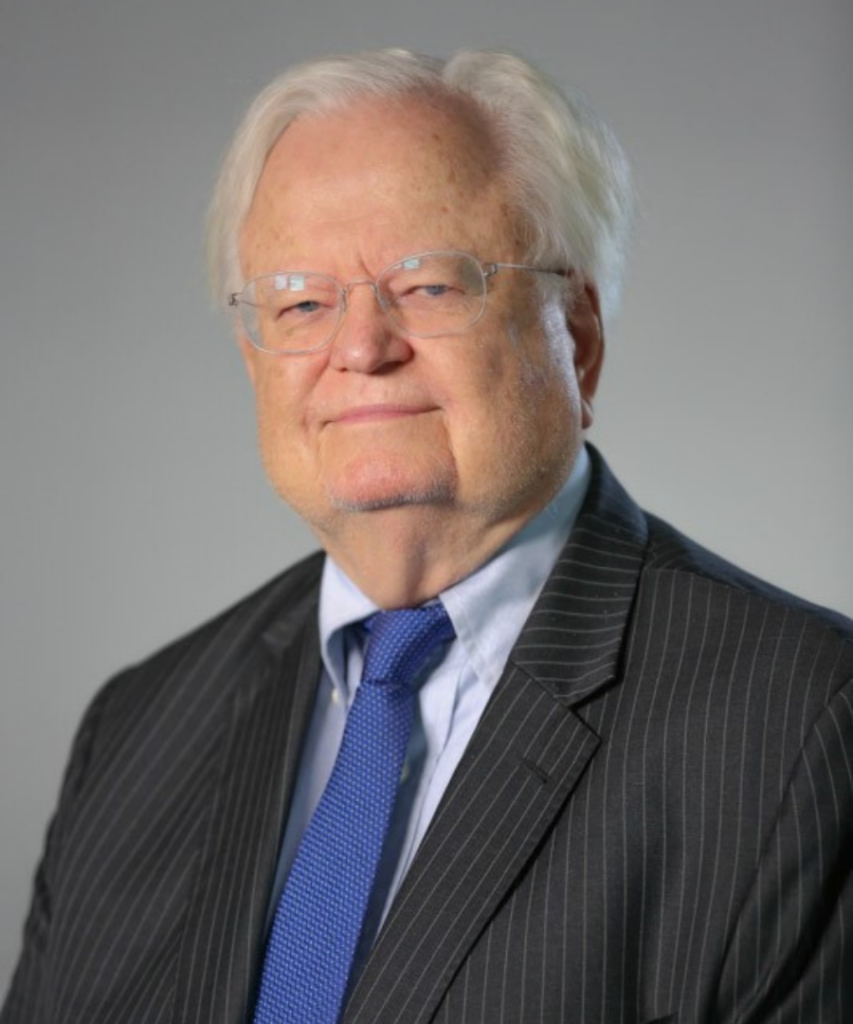 Robert Blackwill
Robert Blackwill is Henry A. Kissinger senior fellow for U.S. foreign policy at the Council on Foreign Relations (CFR). His current work focuses on American foreign policy writ large as well as China, Russia, the Middle East, South Asia, and geoeconomics. Ambassador Blackwill served as counselor to CFR in 2005.
Most recently, Ambassador Blackwill was senior fellow at the RAND Corporation in Santa Monica, California, from 2008 to 2010, after serving from 2004 to 2008 as president of BGR International, a Washington consulting firm. As deputy assistant to the president and deputy national security advisor for strategic planning under President George W. Bush, Ambassador Blackwill was responsible for government-wide policy planning to help develop and coordinate the mid- and long-term direction of American foreign policy. He also served as presidential envoy to Iraq, and was the administration's coordinator for U.S. policies regarding Afghanistan and Iran.
Ambassador Blackwill went to the National Security Council (NSC) after serving as the U.S. ambassador to India from 2001 to 2003, and is the recipient of the 2007 Bridge-Builder Award for his role in transforming U.S.-India relations. Prior to reentering government in 2001, he was the Belfer lecturer in international security at Harvard University's John F. Kennedy School of Government. During his fourteen years as a Harvard faculty member, he was associate dean of the Kennedy School, where he taught foreign and defense policy and public policy analysis. He was faculty chair for executive training programs for business and government leaders from Saudi Arabia, Kuwait, the Palestinian Authority, Israel, and Kazakhstan, as well as military general officers from Russia and the People's Republic of China. From 1989 to 1990, Ambassador Blackwill was special assistant to President George H.W. Bush for European and Soviet affairs, during which time he was awarded the Commander's Cross of the Order of Merit by the Federal Republic of Germany for his contribution to German unification.
Earlier in his career, he was the U.S. ambassador to conventional arms negotiations with the Warsaw Pact; director for European affairs at the NSC; principal deputy assistant secretary of state for political-military affairs; and principal deputy assistant secretary of state for European affairs. Ambassador Blackwill is author and editor of many articles and books on transatlantic relations, Russia and the West, the Greater Middle East, and Asian security. He edited the CFR book Iran: The Nuclear Challenge (June 2012). His latest book, co-authored with Graham Allison of the Harvard Kennedy School, is titled Lee Kuan Yew: The Grand Master's Insights on China, the United States, and the World (MIT Press, February 2013).
He is a member of the Council on Foreign Relations, the International Institute for Strategic Studies, the Trilateral Commission, and the Aspen Strategy Group; and on the board of Harvard University's Belfer Center for Science and International Affairs.