Friday, December 9, 2022 | 9:00 AM EST - 9:30 AM EST
Zoom Interview | Jennifer Altehenger, Denise Y. Ho, Phil Tinari
The growth of markets and consumerism in China's post-Mao era of political and economic reform is familiar. The Mao period (1949–1976), by contrast, a time of scarcity, appears to have had little material culture. In reality, people attributed great meaning to materials and objects, often precisely because they were rare, expensive, and difficult to obtain. Material Contradictions in Mao's China, essays on art, cinema, culture, performance, and more, explores the paradox of material culture under Chinese Communist Party rule and illustrates how central material culture was to social and economic construction of the country and to projections of a socialist utopia within reach of every person, if only they worked hard enough.
In an interview conducted on December 9, 2022, Material Contradictions co-editors Jennifer Altehenger and Denise Ho, in conversation with Philip Tinari, discuss the significance of physical objects during the Mao period.
Speakers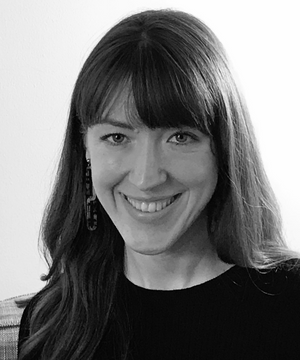 Jennifer Altehenger
Jennifer Altehenger is an associate professor of Chinese history and Jessica Rawson Fellow in Modern Asian History at the University of Oxford and Merton College. Her research focuses on the history of modern China, especially the People's Republic of China; her publications explore the history of design and materiality, law and civic education, and cultural production and information management. She is the author of Legal Lessons: Popularizing Laws in the People's Republic of China, 1949-1989 (2018) and with Denise Y. Ho co-edited Material Contradictions in Mao's China (2022). She is also the editor of the online resource "The Mao Era in Objects." Supported by the Arts and Humanities Research Council and the Leverhulme Trust, she is currently working on a book entitled Revolutionary Designs: Furnishing Life in Socialist China.
Dr. Altehenger received her B.A. in Chinese studies from the University of Cambridge and her doctorate from the University of Heidelberg.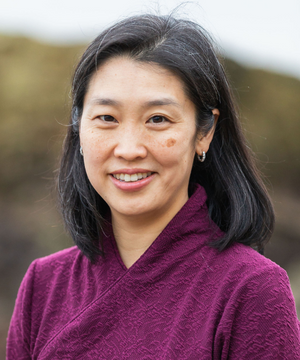 Denise Y. Ho
Denise Y. Ho is an associate professor of twentieth-century Chinese history at Yale University. She is an historian of modern China, with a particular focus on the social and cultural history of the Mao period. She is also interested in urban history, the study of information and propaganda, and material culture. Her first book was Curating Revolution: Politics on Display in Mao's China (2018), and she is co-editor of Material Contradictions in Mao's China (2022). Her current book project is entitled Cross-Border Relations: A Grassroots History of Hong Kong and China.
Dr. Ho earned a B.A. in history from Yale University and her A.M. and Ph.D. from Harvard University. She is a fellow in the National Committee on U.S.-China Relations Public Intellectuals Program.
Moderator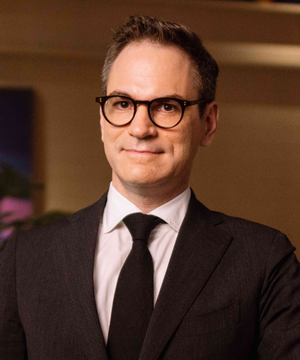 Philip Tinari
Philip Tinari is director of UCCA Center for Contemporary Art and Chief Executive of UCCA Group. Since joining in 2011, he has led its transformation from a founder-driven private museum into China's leading independent contemporary art institution, presenting diverse exhibitions and programs to over one million annual visitors to venues in Beijing, Shanghai, and Beidaihe. UCCA's award-winning programs have featured artists ranging from Cao Fei and Xu Bing to Rauschenberg and Picasso, putting the contemporary art of China into global context, and vice versa.
Mr. Tinari co-curated the 2017 exhibition "Art and China after 1989: Theater of the World" at the Guggenheim Museum, New York; Guggenheim Bilbao; and SFMOMA; and curated the 2016 exhibition "Bentu: Chinese Artists in a Time of Turbulence and Transformation" at Fondation Louis Vuitton, Paris.
A World Economic Forum Young Global Leader and NCUSCR Public Intellectuals Program fellow, Mr. Tinari earned degrees from Duke and Harvard.