Wednesday, May 3, 2023 | 3:00 PM EDT
Zoom Interview | Laura Silver
According to a Pew Research Center survey conducted in March 2023, a large majority of American adults (83 percent) continue to have negative views of China, and the share who have very unfavorable views (44 percent) has increased by four percentage points since last year. Around four-in-ten Americans also now describe China as an enemy of the United States, rather than as a competitor or a partner – up 13 points since last year.
Americans are broadly concerned about China's role in the world. For example, 62 percent of Americans see the China-Russia partnership as a very serious problem for the United States, up five points since October.
In an interview conducted on May 3, 2023, Laura Silver discusses the findings of the March 2023 survey.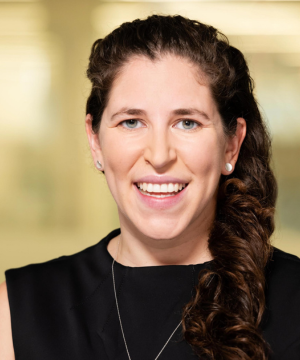 Laura Silver
Laura Silver is an associate director at Pew Research Center. She is an expert in international survey research and writes about international public opinion on a variety of topics, including media usage and partisanship in Europe, Chinese public opinion, and global attitudes toward China. She is involved in all aspects of the research process, including designing survey questionnaires and sample designs, managing fieldwork, processing and analyzing data, and writing reports. Prior to joining Pew Research Center, she was a foreign affairs research analyst at the U.S. Department of State. Her work has been published in journals such as the International Journal of Public Opinion Research and International Studies Quarterly.
Dr. Silver received a dual Ph.D. from the Annenberg School for Communication and the political science department at the University of Pennsylvania where her work focused on American public opinion of China, particularly in the context of presidential elections.