Tuesday, September 10, 2019 | 5:30 PM EDT - 7:00 PM EDT
National Committee on U.S.-China Relations |, New York, NY
Entrepreneurs, students, local politicians, and others in California and China are forging connections across a wide array of fields. Who are these people? What do their activities mean for the bilateral relationship and the world in the 21st century? Journalist Matt Sheehan tells the stories of some of the individuals tying our two countries together in his new book, The Transpacific Experiment: How China and California Collaborate and Compete for Our Future. Mr. Sheehan selects a few people in the real estate, film, AI, and electric vehicle industries to illustrate the relationship's complexity.
On September 10, 2019, Matt Sheehan discussed his new book, and offered his analysis of how individuals on both sides of the Pacific compete as well as cooperate.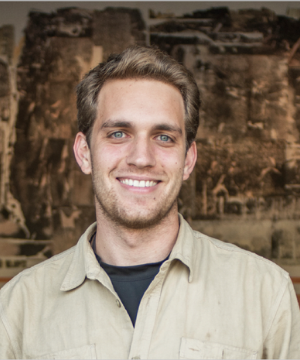 Matt Sheehan
Matt Sheehan is a fellow at the Paulson Institute's think tank, MacroPolo, where he leads the team's work on U.S.-China technology issues, specializing in artificial intelligence. Based in Oakland, he was formerly the China correspondent for The WorldPost. From 2010 to 2016, Mr. Sheehan lived and worked in Xi'an and Beijing. He then moved back to the Bay Area to work as an analyst, consultant, and writer on topics connecting China and California. In 2018, he was selected as a finalist for the Young China Watcher of the Year award. His work has been published in The Atlantic, Vice News, Foreign Policy, The WorldPost, The Huffington Post, MIT Technology Review, and elsewhere. He has been quoted or cited in numerous media outlets, including Reuters, The Financial Times, The New York Times, The San Francisco Chronicle, The Diplomat, Dagens Nyheter, and The South China Morning Post, among others.