Monday, December 19, 2022 | 3:00 PM EST - 3:30 PM EST
Zoom Interview | Stephen Roach
Stephen Roach's new book, Accidental Conflict: America, China, and the Clash of False Narratives, examines the ominous trajectory of conflict escalation between the United States and China and offers suggestions for resolution. In just four years, two countries have entered a trade war, a tech war, and perhaps a new Cold War. This conflict between the world's two most powerful nations would not have happened but for an unnecessary clash of false narratives. The United States falsely blames its trade and technology threats on China yet overlooks its shaky saving foundation. China falsely blames its growth challenges on America's alleged containment of market-based socialism, ignoring its failed economic rebalancing.

In an interview conducted on December 19, 2022, Stephen Roach argues that much of the rhetoric on both sides is dangerously misguided, more a reflection of each nation's fears and vulnerabilities than a reasonable assessment of the risks they face.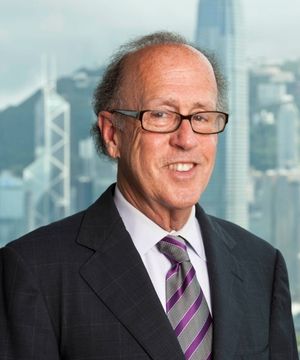 Stephen Roach
Stephen Roach is a senior fellow at the Paul Tsai China Center at Yale Law School. From 2010 to 2022 he was a senior fellow of Yale University's Jackson Institute of Global Affairs and a senior lecturer at Yale's School of Management. He was formerly chairman of Morgan Stanley Asia and the firm's chief economist for the bulk of his 30-year career at Morgan Stanley.
Dr. Roach's research focuses on the impact of Asia on the broader global economy. His writing and research also address trade policy, globalization, and the monetary policy challenges of inflation control in an inflation-prone world.
With a doctorate in economics from New York University, Dr. Roach is a member of the Council on Foreign Relations, the Investment Committee of the Metropolitan Museum of Art, the Economics Advisory Board of the University of Wisconsin, and the Advisory Board of NYU's Graduate School of Arts and Sciences.