Friday, September 30, 2022 | 5:00 PM EDT - 5:30 PM EDT
Zoom Interview | Paul Triolo
Semiconductors have become a critical policy issue around the world, making news because of their importance for everything from cellphones to nuclear weapons, as supply chain bottlenecks and political confrontations drive up scarcity and price. Global companies like TSMC and Huawei face difficult operating landscapes as they seek greater regulatory harmonization and clarity. What role do semiconductors play in the relationships among the United States, China, and Taiwan?
Technology policy expert Paul Triolo joined National Committee President Stephen Orlins for an interview conducted on September 30, 2022, to examine the complex geopolitical tensions surrounding the global semiconductor industry, its role in the U.S.-China relationship, and potential ways forward for the United States and China.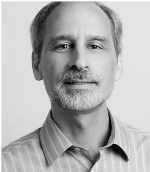 Paul Triolo
Paul Triolo is senior vice president for China and technology policy lead at Albright Stonebridge Group (ASG). He advises clients in technology, financial services, and other sectors as they navigate complex political and regulatory matters in China and around the world. A recognized expert in global technology policy, prior to joining ASG, Mr. Triolo was founder, practice head, and managing director of the geo-technology practice at Eurasia Group. Previously, Mr. Triolo spent more than 25 years in senior positions in the U.S. government, analyzing China's rise as a technology power and advising senior policymakers on a broad set of technology-related issues. Mr. Triolo is frequently quoted on technology policy issues in media outlets including The New York Times, The Wall Street Journal, The Economist, the South China Morning Post, and others. He received an M.A. in international relations from the Catholic University and a B.A. in electrical engineering from Penn State University.