Thursday, May 14, 2020 | 4:00 PM EDT - 5:00 PM EDT
Zoom webinar | Laura Silver
The Pew Research Center has been polling American adults on their perceptions of China since 2005. The latest report, based on interviews conducted in March 2020, shows that growing numbers of Americans have become increasingly negative about China. Republicans were more negative than Democrats, older Americans more negative than their younger counterparts, and holders of college degrees more negative than their less educated peers, but unfavorable ratings have climbed across the board. Approximately two-thirds of all Americans, regardless of demographic or party affiliation, have an unfavorable view of China, up 20 percentage points since the beginning of the Trump administration. For the first time, more than half of Americans between the ages of 18 and 29 held unfavorable views of China. Almost nine in ten Americans see China's power and influence in the world as a threat, with 62 percent saying that it is a "major threat."
The National Committee held a virtual program on May 14, 2020, with Pew Research Center Senior Researcher Laura Silver to discuss the study's findings.
Below are the five key takeaways from her presentation.
The Pew Research Center began polling American adults about their views of China in 2005; the most recent poll, conducted in March 2020, had the highest unfavorable rating, with 66 percent holding a negative view of China.
There is a clear partisan difference: unfavorable views of China are ten percentage points higher among Republicans and Republican-leaning people than among Democrats and Democratic-leaning people: 72 percent vs 62 percent. There is no difference in views of China by education level.
Republicans are more likely to rate specific China-related issues as threatening to the United States compared to Democrats. Issues include the U.S.-China trade deficit, the loss of jobs to China, China's growing technological power, China's growing military power, and cyberattacks from China. On the other hand, more Democrats than Republicans rate China's impact on the global environment as a threatening issue.
When asked whether Chinese President Xi Jinping will do the right thing regarding world affairs, the percentage of Americans who are not confident stands at 71 percent, up from 50 percent in 2019.
The percentage of Americans who see Chinese power and influence as a major threat has increased markedly since the Trump administration took office in 2017, with 62 percent of Americans now saying that the country poses a major threat, up from 41 percent since the beginning of his term.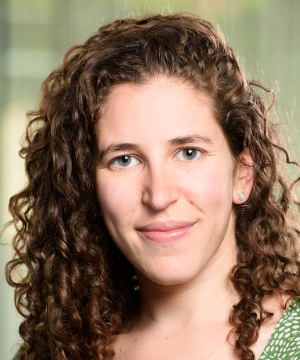 Laura Silver
Laura Silver is a senior researcher at Pew Research Center. She is an expert in international survey research and writes about international public opinion on a variety of topics, including media usage and partisanship in Europe, Chinese public opinion, and global attitudes toward China. She is involved in all aspects of the research process, including designing survey questionnaires and sample designs, managing fieldwork, processing and analyzing data, and writing reports.

Prior to joining Pew Research Center in 2017, Dr. Silver was a foreign affairs research analyst at the U.S. Department of State Office of Opinion Research where she designed and implemented surveys in multiple countries in East Asia. Dr. Silver received a dual Ph.D. from the Annenberg School for Communication and the political science department at the University of Pennsylvania where her work focused on American public opinion of China, particularly in the context of presidential elections. She received her B.A. from Wesleyan University. Her work has been published in journals such as the International Journal of Public Opinion Research and International Studies Quarterly.