Monday, December 12, 2016 | 8:30 AM EST - 10:00 AM EST
National Committee on U.S.-China Relations |, New York, NY
Despite more than 300,000 Chinese students currently studying in the United States, increasingly integrated economic relations, booming cross-border tourism, and more high level dialogues than ever before, misconceptions and suspicion between the United States and China are still widespread. The recent U.S. election saw significant rhetorical frustration directed at China, and it remains to be seen which, if any, hardline campaign promises will be turned into policy. China has also experienced an uptick in anti-American sentiment, prodded by official propaganda branding the United States as an instigator of separatist movements and "color revolutions," among other things. Think tank professionals and reporters in the two countries routinely frame economic and security issues in adversarial terms, and many people see their countries' interests as at odds. At the same time, closer relations have allowed mutual fascination and admiration to flourish. The juxtaposition of President Xi Jinping invoking Hemingway even as he antagonized the U.S. over cyber issues is echoed in countless ways throughout the millions of Sino-American interactions occurring every day. How should we understand such conflicting attitudes? Why do Chinese and Americans struggle to understand each other even as contacts among them proliferate?
The New Yorker magazine's Jiayang Fan and modern China historian Jeffrey Wasserstrom joined the National Committee for a discussion of how international ambitions, a contentious historical legacy, and official doctrine fuel common misconceptions about U.S.-China relations.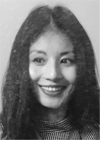 Jiayang Fan
Jiayang Fan is a staff writer at The New Yorker magazine, where she writes about China and Chinese-American politics and culture. Her work has also appeared in The New York Times Book Review, The New York Times Magazine, and the Paris Review, among other places. Ms. Fan was born in Chongqing, moving to the United States at the age of eight. She graduated from Williams College with a double major in philosophy and English literature. She received a Fulbright scholarship to spend a year in Korea.

Jeffrey Wasserstrom
Jeffrey Wasserstrom is Chancellor's Professor of History at the University of California, Irvine, where he also holds appointments in law and literary journalism. His most recent books are, as editor, The Oxford Illustrated History of Modern China, and, as author, Eight Juxtapositions: China through Imperfect Analogies from Mark Twain to Manchukuo, both published this year. A regular contributor to newspapers, magazines, and blogs, he is a former member of the board of the National Committee on U.S.-China Relations.