Monday, February 28, 2022 | 6:30 PM EST - 7:00 PM EST
Zoom Interview | Elizabeth Economy
A populous superpower, China could transform the international system. Xi Jinping's calls for China to "lead in the reform of the global governance system" suggest that he has precisely that ambition. The international community needs to understand and respond to the great risks, as well as potential rewards, of a world rebuilt by China.
In an interview conducted on February 28, 2022, Elizabeth Economy describes China's strategy to recover the country's past glory and reshape the geostrategic landscape. President Xi's vision is one of Chinese centrality on the global stage, in which the mainland has realized its sovereignty claims over Hong Kong, Taiwan, and the South China Sea; deepened its global political, economic, and security reach through the Belt and Road Initiative; and used its leadership in the United Nations and other institutions to align international norms and values, particularly surrounding human rights, around its own.
Note: Dr. Economy spoke in her personal capacity; all views expressed are hers and do not reflect policy of the United States Government or the Department of Commerce.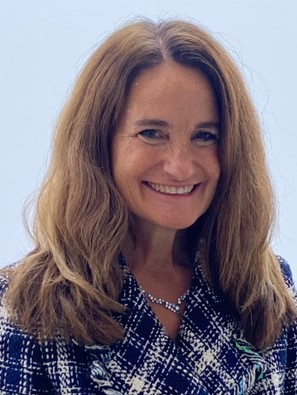 Elizabeth Economy
Elizabeth Economy, senior advisor to the Secretary of Commerce (for China), is on leave from the Hoover Institution, where she is a senior fellow. She was previously the C.V. Starr Senior Fellow and Director, Asia Studies at the Council on Foreign Relations and a member of the board of the National Committee on U.S.-China Relations. Dr. Economy is the author of four books on China, most recently The World According to China (2021). She has written for Foreign Affairs, Foreign Policy, The New York Times, the Washington Post, and the Wall Street Journal, and appeared on radio and television. In 2018, Politico Magazine named her one of "the 10 names that matter on China policy." She received her B.A. from Swarthmore College, her A.M. from Stanford University, and her Ph.D. from the University of Michigan.