China sends more students to study in the United States than any other nation, with around 300,000 Chinese national students studying here each year. How do bilateral U.S.-China tensions impact these students and their academic experiences? As we commemorate Asian American and Pacific Islander (AAPI) Heritage Month, how can U.S. universities better fight for AAPI inclusion and against anti-Asian racism?
Public Intellectuals Program fellow Yingyi Ma, Professor of Sociology and Director of Asian/Asian American Studies at Syracuse University, and author of Ambitious and Anxious: How Chinese College Students Succeed and Struggle in American Higher Education, joins the National Committee to discuss Chinese students studying in the U.S., the impacts of racism in higher education, and what universities can do to create more inclusive environments for AAPI students.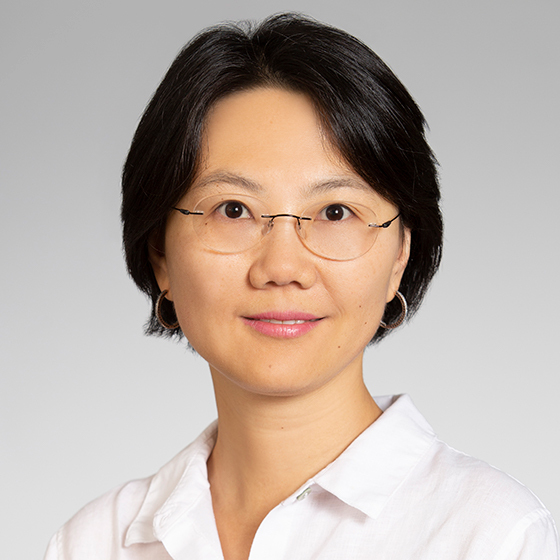 Yingyi Ma
Yingyi Ma is a professor of sociology, director of graduate studies in the Department of Sociology, and director of the Asian/Asian American studies program at Syracuse University. She received a Ph.D. in sociology from Johns Hopkins University in 2007. Her research addresses education and migration in the U.S. and China and she is the author of Ambitious and Anxious: How Chinese College Students Succeed and Struggle in American Higher Education, published by Columbia University Press in February 2020. Ma is a National Committee Public Intellectual Programs fellow and inaugural recipient of the Yang Ni and Xiaoqing Li Endowment Fund for U.S.-China/Asia Relations in Maxwell (2021-2022).
Transcript
What do the experiences of Chinese students studying in the U.S. reveal about the benefits and flaws of American higher education?
Yingyi Ma: Well, the benefits are multiple, and most prominently from my research, a lot of students almost have reached the consensus that they really, really appreciate the multiple perspectives that American higher education has been able to cultivate, and the result is that their critical thinking skills are very much practiced and cultivated in the United States as well. So that's a major benefit.
They really appreciate the open conversation, the debate, the multiple perspectives students can openly express. And so that's the academic realm. And they also very much appreciate this very equal relationship between faculty and students, something that is quite lacking in their prior system where there is a more of a teacher-centered, a hierarchical relationship between students and teachers.
So the flaws—I'm not so sure whether it's the flaws of the American system per se, but definitely the party culture that's in American higher education has very much marginalized Chinese students. A lot of Chinese students do not really feel a sense of belonging in the dominant party scene. As a sociologist of education myself, I know that there is a literature of American higher education that really shows not only international students like Chinese students find it very marginalizing and sort of exclusionary, but also domestic students, especially minority racial minority students and first-generation college students also find the party culture very alienating. And that is something—probably a flaw of American higher education—that really stands in the way of a good social experience of Chinese students.
How do U.S.-China political debates affect the experience of Chinese students in the U.S.?
Yingyi Ma: Definitely, the impact is quite chilling, and I would say that Chinese students often find themselves caught in the political crossfire between the escalating U.S.-China tensions. So that really, again, applies to both their academic and social experiences, as we all know that these kinds of U.S.-China bilateral tensions have translated into pretty negative American public attitudes towards China. I think if you look at the Pew Research Report, the percentage of American public net negative attitudes towards China has increasingly risen over to 80%. And I think the most recent data shows 80 to 83%.
And that negative attitude towards China has also translated into [Americans'] negative attitudes towards Chinese students. While most of the American public are welcoming to international students, over half of them do not really think we should have Chinese students. So, you know, Chinese students may not really be aware of the exact statistics. They can read the media articles, they can sense—they're aware that American public are not positive about China and about them. So that really sends a very chilling message to them.
And for prospective students, I think the effect probably is even more severe, [such] that a lot of students have decided not to come to the United States. They have decided that America is not really welcoming them anymore, despite the Biden administration's more explicit message of showing otherwise. You can see that in 2022, the number of visas has been really cut in half. That really shows the decreasing interest of prospective students from China in American higher education.
How can American universities better fight for AAPI inclusion and against anti-Asian racism?
Yingyi Ma: I think AAPI inclusion is extremely important, as we can all see that anti-Asian racism has been conspicuously on the rise since the COVID-19 pandemic. But even before that, anti-Asian racism was there. The problem is, not just on the American college campuses, but in the American public in general, the awareness of anti-Asian racism is not at all there.
And scholarship [about] Asian American students already shows that even they themselves are not as open or comfortable talking about racism they have experienced. So I think American universities or college education broadly, what they can do is really through education to raise more awareness, through promoting and encouraging more conversations and more resources to stimulate those conversations about AAPI history, AAPI community issues, and how to really be a better ally, how to really protest against anti-Asian racism. Those kinds of conversations out in the open. That is really a very important mission that American higher education can do.
And as a director of an Asian-American Studies Program, I know that we don't really have a lot of our [type of] programs, and I'm proud that Syracuse University has it. And we have resources to sponsor events out of our program, but we should have as many as possible of those programs in major American universities and colleges so that we can have platforms to reward and resource those kinds of open conversations, and educate our community about this.
What does AAPI month mean to you?
Yingyi Ma: You know, personally, I think this is very much related to what I said about universities as a faculty member. I think AAPI month is a recognition of the history of AAPI community. It also provides, you know, a sense of belonging through various kinds of forums and conversations by bringing, for example, our university, by bringing excellent speakers, by promoting an AAPI Heritage Month book series, these all are going to really promote a kind of the sense belonging for Asian Asian-American students on campus and for myself as well.