From June 18-19, Secretary of State Antony Blinken will visit China for meetings with high level officials in a bid to stabilize U.S.-China relations and re-establish regular diplomatic communications. After a similar trip was postponed earlier in 2023 due to the unauthorized entry of a suspected Chinese surveillance balloon into American airspace, all eyes will be on the U.S.-China diplomatic relationship. 
Veteran diplomat Susan A. Thornton joins the National Committee to discuss why Secretary Blinken's trip is so important at this moment and what a positive outcome of this meeting would look like for the United States, China, and the world.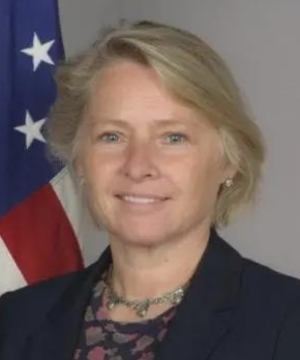 Susan A. Thornton
Susan A. Thornton is a retired senior U.S. diplomat with almost 30 years of experience with the U.S. State Department in Eurasia and East Asia, rising to assistant secretary for East Asian and Pacific Affairs. She is currently a senior fellow and research scholar at the Yale University Law School Paul Tsai China Center, director of the National Committee on U.S.-China Relations and the Forum on Asia-Pacific Security at the National Committee on American Foreign Policy, and a non-resident fellow at the Brookings Institution. Ms. Thornton received her M.A. in international relations from Johns Hopkins SAIS and her B.A. from Bowdoin College in economics and Russian.