The U.S. and China are responsible for 40% of global emissions, but climate change disproportionately affects poorer nations in the global south. How do U.S.-China tensions impact the world's environmental stability?
Angel Hsu, founder of the Data-Driven EnviroLab (based at University of North Carolina Chapel Hill) and a Public Intellectuals Fellow at NCUSCR, joins us to discuss the environmental relationship between China and the United States, the necessity of cooperation, and China's own battles against climate change's worst effects.
Learn more about the U.S., China, and the environment here.
View more U.S.-China Insights videos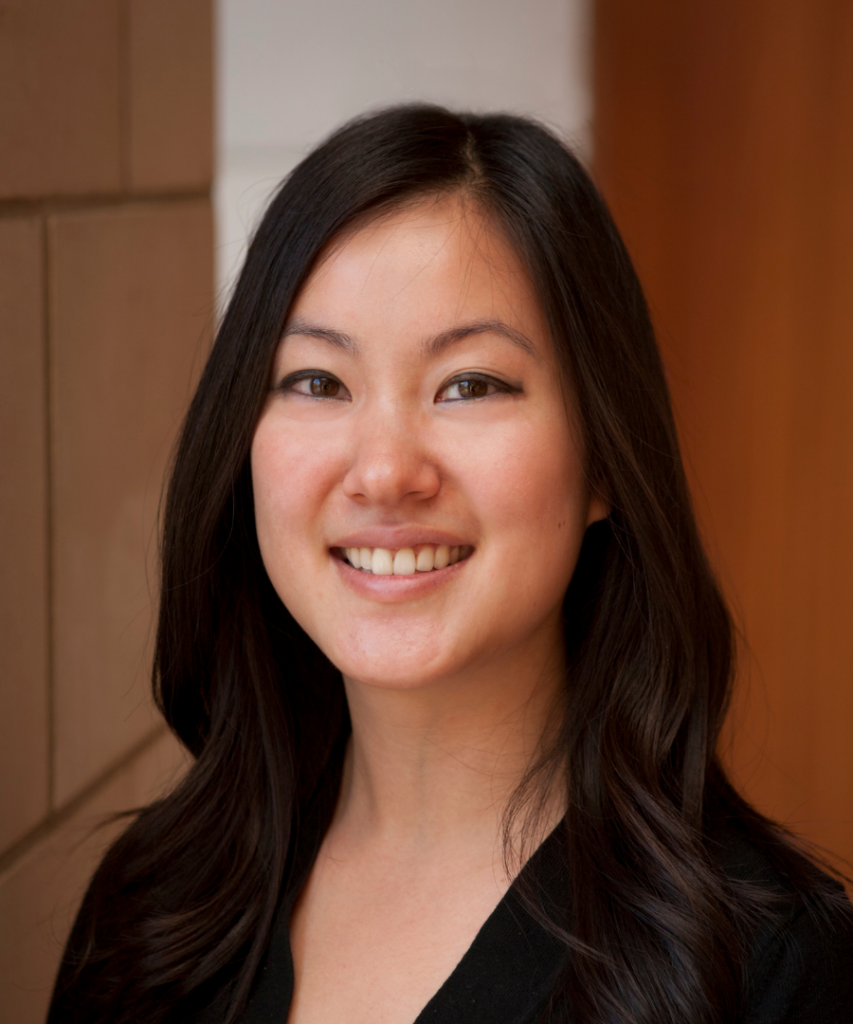 Angel Hsu
Angel Hsu is an assistant professor of public policy and the environment at the University of North Carolina-Chapel Hill and holds a Ph.D. in forestry and environmental studies from Yale University. She is the founder of the Data-Driven EnviroLab, an interdisciplinary research group that innovates and applies quantitative approaches to pressing environmental issues. Dr. Hsu previously held appointments at Yale-NUS College in Singapore and the World Resources Institute (WRI) where she led WRI's efforts to develop corporate greenhouse gas accounting and reporting initiatives in developing countries, including China. Dr. Hsu has provided expert testimony to the US-China Economic Security and Review Commission and is a member of the National Committee on U.S.-China Relations and a Public Intellectual Program Fellow. She holds an M Phil in environmental policy from the University of Cambridge, and a BS in biology and BA in political science from Wake Forest University.
Transcript
How do the U.S. and China's climate emissions impact the Global South?
Angel Hsu: The United States and China together are responsible for around 40% of global greenhouse gas emissions. But the impacts of climate change are global, and they disproportionately affect some countries more than others. More climate emissions means more warming, which translates into increased droughts, floods, heat waves, species and biodiversity loss. And all of these impacts affect poorer nations and the Global South more acutely since they are typically located in warmer climates to begin with, compared to countries in the Global North, which are more temperate, more developed, which means that they are wealthier and able to adapt better.
This imbalance and inequity is why the latest COP 27 climate negotiations in Sharm el-Sheikh, Egypt, focus so heavily on this concept of loss and damage a financial mechanism that would require global north or industrialized countries responsible for the historic brunt of climate emissions to compensate Global South countries for the impacts that they've caused.
How do rising U.S.-China tensions impact the global fight against climate change?
Angel Hsu: U.S.-China collaboration on climate change and environmental issues has traditionally been viewed as a bright spot in the relationship. The two countries have had a long history of working together as the G2 in the global fight against climate, since they are the two largest present-day contributors to the problem.
In fact, the G2 was credited with helping to pave the way for the 2015 Paris Agreement, the only globally inclusive climate change agreement that requires all countries, no matter if you're big or small, developed developing to take action on climate change. It was really a watershed agreement and incredibly momentous. And the U.S. and China helped other nations to build confidence to get there.
But tensions and other domains of the U.S.-China relationship on trade, geopolitics, Taiwan, etc. have made the G2 relationship on climate and environmental issues rocky. So the world has realized that it can't necessarily rely on the two countries to always be perennial leaders on climate change issues. And this is really unfortunate because the two working together have much more to offer than the two working separately.
But frankly, as we look towards the climate change science and the latest Intergovernmental Panel on Climate Change report to the six assessment report, we know that time is running out to turn global emissions around to get them halved by 2030 and get to net zero by 2050. And the climate cannot wait for the U.S. and China to agree on everything.
What are the most important environmental issues China faces right now?
Angel Hsu: Despite the momentous progress China has made to reduce air pollution in major cities and to increase forest cover, amongst other successes, it still faces a number of environmental challenges. For one, if you read the headlines from last summer, China experienced a historic heat wave. It was the worst heat wave that China had ever experienced, I think, in the world, it was the worst heat wave that any country had ever experienced. And this heat wave emphasized the need for China to work even faster to reduce its emissions and bolster alternative sources of clean energy.
During that heat wave, remember, temperatures were over 40 degrees [Celsius], and they went on for more than 70 days straight, and it affected a region as wide as 17 provinces and more than 900 million people. These heat waves not only led to high temperatures, but it also caused drought conditions and crippled China's hydroelectricity production. And remember, hydroelectricity supplies 60% of China's overall power output.
Well, related to heat and water crises, coal still remains a persistent challenge for China, since it still comprises around 55% of the country's overall energy mix and generates more than 60% of its electricity. Of course, coal is the most carbon intensive form of energy, at least a huge amount of air pollution. And that causes 1 million premature deaths in China every year. Even though China has set a target for it to become carbon neutral by 2060, it has to eliminate coal and other fossil fuels from its electricity sector by 2050. And despite this target and the road ahead of them, they're still building more coal fired power plants every day. And coal consumption has not seen meaningful declines, since it is a cheap and readily available source of fuel.
But the good news is that we have all the technologies available today in the form of renewable energy, solar and wind. And China continues to just completely crush benchmarks that it set for itself to continue to install these sources of renewable electricity. And of course, we know that China has been instrumental in making these technologies more affordable and cheaper than conventional fuels for countries across the world.