Tuesday, May 25, 2021 | 4:30 PM EDT - 5:45 PM EDT
Zoom webinar | Thomas Donilon
On May 25, 2021, the National Committee on U.S.-China Relations held a program with Mr. Thomas Donilon, former national security advisor to President Barack Obama. At a critical time in the bilateral relationship, presenting both challenges and opportunities, Mr. Donilon reflected on the Biden administration's evolving China policy. How is the administration approaching the complex issues in American relations with China? What might we expect in response from the Chinese government? National Committee Chair Jacob J. Lew provided introductions and President Stephen Orlins served as the moderator.
Speakers
Thomas Donilon
Thomas Donilon is chairman of the BlackRock Investment Institute. In a long career in government service, Mr. Donilon served most recently as national security advisor to President Barack Obama. He oversaw the U.S. National Security Council staff, chaired the cabinet level National Security Principals Committee, provided the president's daily national security briefing, and was responsible for the coordination and integration of the administration's foreign policy, intelligence, and military efforts. He also oversaw the White House's cybersecurity and international energy efforts. Since joining the Carter administration in 1977, Mr. Donilon has worked closely with and advised three U.S. presidents. He served as assistant secretary of state and chief of staff at the U.S. Department of State during the Clinton administration, winning numerous awards throughout his years of service. Mr. Donilon is a distinguished fellow at and member of the Council on Foreign Relations, a non-resident senior fellow at Harvard Kennedy School's Belfer Center for Science and International Affairs, and a member of the Center on Global Energy Policy Advisory Board at Columbia University. He has been a member of the U.S. Defense Policy Board and the Central Intelligence Agency's External Advisory Board, and is currently a member of the Aspen Strategy Group, the Brookings Institution Board of Trustees, and the Trilateral Commission. He received his undergraduate degree from Catholic University and his law degree from the University of Virginia.
Jacob J. Lew
The Honorable Jacob J. Lew is a managing partner at Lindsay Goldberg and a member of the faculty at the School of International and Public Affairs at Columbia University. Secretary Lew was confirmed by the United States Senate in 2013 to serve as the 76th secretary of the Treasury; as secretary he helped to shape policies that drove the longest economic recovery in American history and oversaw all aspects of international and domestic fiscal policy, including issues related to financial regulation, global sanctions regimes, tax policy, debt management, and trade. Secretary Lew previously served as White House chief of staff to President Barack Obama and director of the Office of Management and Budget in both the Obama and Clinton Administrations. Before returning to OMB in 2010, Secretary Lew first joined the Obama Administration as deputy secretary of state for management and resources. Earlier in his career, Secretary Lew served as principal domestic policy advisor to House Speaker Thomas P. O'Neill, Jr., and held a variety of private sector and nonprofit roles. He became chair of the National Committee on U.S.-China Relations in January 2021, serves on the board of the Center for Budget and Policy Priorities, and is a member of the Council on Foreign Relations and the National Academy of Social Insurance. Secretary Lew received his bachelor's degree from Harvard University and his law degree from Georgetown University.
Moderator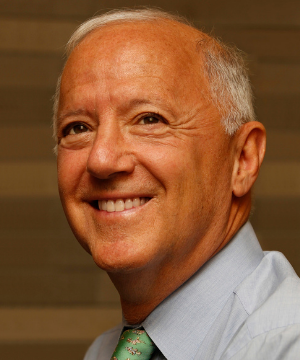 Stephen Orlins
Stephen Orlins has been president of the National Committee since 2005. Prior to that, he was managing director of Carlyle Asia and chairman of the board of Taiwan Broadband Communications, among Taiwan's largest cable television and high speed internet providers. Earlier, Mr. Orlins was a senior advisor to AEA Investors Inc., responsible for the firm's Asia activities. From 1985 to 1991, Mr. Orlins was a managing director of Lehman Brothers, having joined the firm in 1983. From 1987 to 1990, he served as president of Lehman Brothers Asia. Mr. Orlins previously practiced law with Coudert Brothers and Paul, Weiss, Rifkind, Wharton & Garrison in New York, Hong Kong and Beijing. From 1976 to 1979, Mr. Orlins served in the Office of the Legal Advisor of the U.S. Department of State, first in the Office of the Assistant Legal Advisor for Political-Military Affairs and then for East Asian and Pacific Affairs. While in that office, he was a member of the legal team that helped establish diplomatic relations with the People's Republic of China.Mr. Orlins is a magna cum laude graduate of Harvard College and earned his law degree at Harvard Law School. He speaks Mandarin Chinese and is a member of the Council on Foreign Relations. In 1992, Mr. Orlins was the Democratic nominee for the United States Congress in New York's Third Congressional District.