Wednesday, October 26, 2022 | 6:30 PM EDT
On October 26, 2022, the National Committee on U.S.-China Relations held its black-tie Gala Dinner at The Plaza New York. Members and friends gathered to celebrate the over $3 million raised to support the Committee's mission and work.
The Gala's honoree was Evan G. Greenberg, chairman and chief executive officer of Chubb, has made enormous contributions to constructive Sino-American relations. A longtime NCUSCR board member, Mr. Greenberg is currently a vice chair of the National Committee and believes in and strongly supports its mission.
The program featured remarks from NCUSCR Chair and former U.S. Secretary of the Treasury Jacob J. Lew, NCUSCR President Stephen A. Orlins, NCUSCR Executive Vice Chair Dr. Henry A. Kissinger, as well as a conversation with United States Trade Representative Katherine Tai.
Chubb is the world's largest publicly traded property and casualty (P&C) insurance company. With operations in 54 countries and territories, Chubb provides commercial and personal P&C insurance, personal accident and supplemental health insurance, reinsurance and life insurance to a diverse group of clients. Chubb maintains executive offices in Zurich, New York, London, Paris and other locations, and employs approximately 31,000 people worldwide. Chubb's history in China dates back to 1792 and continues to this day, as the company has significant and increasing ownership in Huatai Insurance Group. Through its charitable foundation, the company supports schools, scholarships, and other programs in China.
Over the course of 45 years in the insurance industry, Mr. Greenberg has held various underwriting and leadership positions and gained significant insight in the global property, casualty and life insurance sectors. Prior to joining the company, then named ACE Limited, in 2001 as vice chairman, Mr. Greenberg spent 25 years at American International Group, where he served as president and chief operating officer from 1997 to 2000. He serves by presidential appointment on the United States Trade Representative's Advisory Committee for Trade Policy and Negotiations, and on numerous nonprofit and think tank boards.
2022 Gala Honoree & Sponsor

---
Founder Level Sponsor

Cornerstone Level Sponsor
Chair Level Sponsors
Leader Level Sponsors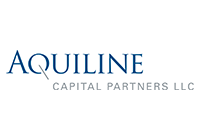 Benefactor Level Sponsors
Amwins
Carlton Fields, P.A.
The Honorable Barbara Hackman Franklin
Kamsky Associates, Inc.
Rick Li
Lockton Companies
Michael A. Peterson
The Michael A. Peterson Fund at The New York Community Trust
PwC
Sullivan & Cromwell LLP
Tikehau Capital
TransRe
Truist Insurance Holdings, Inc.
VanEck
Vista Equity Partners
Elaine Wu

Patron Level Sponsors
Amgen, Inc.
Benjamin D. Harburg
Foundation Risk Partners Corp dba Genatt V
Goldman Sachs
Hills & Company, International Consultants
J.P. Morgan Asset Management
Marks, O'Neill, O'Brien, Doherty & Kelly, P.C.
Morgan Stanley
N4XT Experiences Inc.
TigerRisk Partners
Wall Street Investment Group, Inc.
Honorary Chair
President James E. Carter
President William J. Clinton
Honorary Vice Chair
s
Secretary James A. Baker III
Ambassador Charlene Barshefsky
Ambassador Maxwell S. Baucus
Admiral Dennis C. Blair
Secretary W. Michael Blumenthal
Representative Charles W. Boustany Jr.
Ambassador Terry E. Branstad
Mr. Neil M. Bush
Secretary Ashton B. Carter
Secretary Elaine L. Chao
Mr. Thomas E. Donilon
Admiral Thomas B. Fargo
Secretary Barbara H. Franklin
Ambassador Michael Froman
Secretary Carlos M. Gutierrez
Secretary Charles T. Hagel
Ambassador Carla A. Hills
Governor Thomas H. Kean
Dr. Jim Yong Kim
Senator Mark S. Kirk
Dr. Henry A. Kissinger
Representative Darin M. LaHood
Governor Gary F. Locke
Admiral Samuel J. Locklear
Ambassador Winston Lord
Ambassador John D. Negroponte
Secretary Leon E. Panetta
Secretary Henry M. Paulson
Secretary William J. Perry
Admiral Joseph W. Prueher
Ambassador Clark T. Randt Jr.
Ambassador J. Stapleton Roy
Secretary Robert E. Rubin
Mr. Daniel R. Russel
Representative Gregorio K. Sablan
Ambassador James R. Sasser
Ms. Susan A. Thornton
Ambassador Robert B. Zoellick
View Gala Dinner Committee PDF