Wednesday, August 28, 2013 | 8:00 PM EDT - 8:00 PM EDT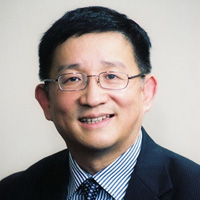 The trial of Bo Xilai, former Party Secretary of Chongqing, has been called the most important political trial in China in decades. On Wednesday, August 28 the National Committee convened a discussion with two American experts on Chinese legal development and politics, Ira Belkin and Cheng Li, respectively. In an on-the-record teleconference moderated by NCUSCR President Steve Orlins, the two reflected on the trial and its implications for law and politics in China, and on the Sino-U.S. relationship. A question and answer session follows the speakers' remarks.
Audio of Teleconference:
Ira Belkin is executive director of the New York University School of Law U.S.-Asia Law Institute. Prior to joining the Institute in September 2012, Belkin served as a program officer at the Ford Foundation in Beijing, where he worked on law and rights issues. His grant-making supported Chinese institutions working to build the Chinese legal system, to strengthen the rule of law and to enhance the protection of citizens' rights, especially the rights of vulnerable groups. Before joining the Foundation in 2007, Belkin's China work included two tours at the U.S. Embassy in Beijing and a year as a fellow at the Yale Law School China Law Center.
Mr. Belkin received his J.D. from the New York University School of Law, his master's degree in Chinese studies from Seton Hall University and his bachelor's degree from SUNY Albany.
Cheng Li is director of research and a senior fellow at the Brookings Institution's John L. Thornton China Center. Dr. Li is also a director of the National Committee on U.S.-China Relations. Li focuses on the transformation of political leaders, generational change and technological development in China. He is the principal editor of the Thornton Center Chinese Thinkers Series published by the Brookings Institution Press and is also a columnist for the Stanford University Journal, China Leadership Monitor. Dr. Li is the author/editor of numerous books, including Rediscovering China: Dynamics and Dilemmas of Reform; China's Leaders: The New Generation; China's Changing Political Landscape: Prospects for Democracy; and China's Emerging Middle Class: Beyond Economic Transformation.
Dr. Li received his master's degree in Asian studies from the University of California, Berkeley, and his doctorate in political science from Princeton University.