Tuesday, June 9, 2020 | 4:00 PM EDT - 5:00 PM EDT
Zoom webinar | Margaret Lewis
The Department of Justice launched the China Initiative in November 2018 to counter national security threats emanating from the People's Republic of China (PRC). In February 2020, the Federal Bureau of Investigation announced that it had launched about a thousand active investigations under the Initiative; the China Initiative is gaining momentum.
People and entities with connections to the governing PRC party-state structure have, indeed, engaged in trade secret theft and other activities that are criminal under U.S. law; there is a threat. The Department of Justice is, however, framing that threat in a way that is problematic.
In a forthcoming article, law professor Margaret K. Lewis argues that using "China" as the glue connecting cases under the Initiative's umbrella creates an overly inclusive conception of the threat and attaches a criminal taint to entities that have an even tangential connection to China. She also contends that implying that part of the justification for prosecution and resulting punishment is a shared connection to China is problematic when assessed in light of the goals of deterrence, incapacitation, rehabilitation, and retribution. A better path would be to discard the "China Initiative" framing, focus on cases' individual characteristics, and broaden the Department of Justice's interactions with non-governmental experts.
The National Committee held a virtual program on June 9, 2020 with Margaret Lewis to discuss her article.
Below are the five key takeaways from the presentation.
The Department of Justice (DOJ)'s China Initiative was established in November 2018 based on concerns about criminal threats from China. It is highly unusual for a place name to be attached to a judicial initiative; however, prosecution of China-related cases is not new.
In this initiative, China is anthropomorphized as an actor itself; it is concerning that the DOJ is taking on a national security role and dealing with individual criminal prosecutions.
The China Initiative has gone beyond Chinese nationals to include those who are connected to China in some way, including those who may speak fluent Chinese. This conception of "China" is too broad and creates tension in the national security sphere.
There is no doubt that some Chinese nationals conduct intellectual property theft and other acts that contravene U.S. law. However, the scope of the threat as determined by the DOJ is opaque, with the standard of beyond a reasonable doubt relaxed. Identifying threats and protecting assets, regardless of origin, would be more beneficial.
Building non-criminal alternatives and framing the initiative in a country-neutral manner would improve the legal process.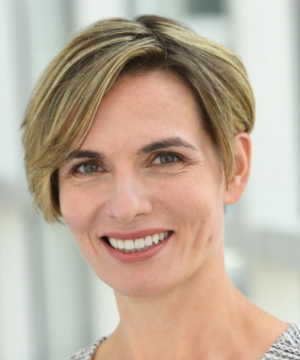 Margaret K. Lewis
Margaret K. Lewis is a professor of law at Seton Hall University. Her research focuses on law in China and Taiwan with an emphasis on criminal justice. Professor Lewis has been a Fulbright senior scholar at National Taiwan University, a visiting professor at Academia Sinica, a term member of the Council on Foreign Relations, a Public Intellectuals Program Fellow with the National Committee on United States-China Relations, and a delegate to the US-Japan Foundation's US-Japan Leadership Program.

Her publications have appeared in a number of academic journals including the Columbia Journal of Transnational Law, NYU Journal of International Law and Politics, Vanderbilt Journal of Transnational Law, and Virginia Journal of International Law. She is also co-author of Challenge to China: How Taiwan Abolished its Version of Re-Education Through Labor with Jerome A. Cohen. Professor Lewis received her J.D., magna cum laude, from NYU School of Law, and her B.A., summa cum laude, from Columbia University and also studied at the Hopkins-Nanjing Center for Chinese and American Studies in Nanjing, China.