Wednesday, September 4, 2019 | 5:30 PM EDT - 7:00 PM EDT
Dorsey & Whitney LLP |, New York, NY
Professor Ezra F. Vogel begins his new book on China and Japan in the sixth century when the Japanese adopted basic elements of Chinese civilization. Throughout the ensuing centuries, China generally took the leading role. Tables turned by the end of the 19th century, when Japan's modernization efforts surpassed those of China, leading to Japanese victory in the 1895 Sino-Japanese war. Despite recent efforts to promote trade and even tourism, the bitter legacy of World War II has made cooperation difficult.
In China and Japan: Facing History, Dr. Vogel argues that the two nations must forge a new relationship as the world confronts transnational issues including climate change, disaster relief, global economic development, and scientific research. Without acknowledging and ultimately transcending the frictions of the past and present, tense relations between China and Japan jeopardize global stability.
On September 4, 2019, Dr. Ezra Vogel presented his findings on how the history of Sino-Japanese relations informs the present, and on the need for a reset for the future.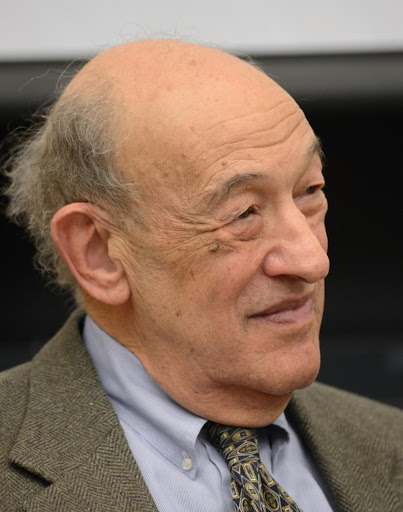 Ezra Vogel
Professor Ezra F. Vogel is the Henry Ford II Professor of the Social Sciences Emeritus at Harvard University. He has had a long association with Harvard, receiving his Ph.D. in sociology there in 1958, and then teaching at the university from 1967 to 2000. In 1973, Dr. Vogel succeeded John Fairbank to become the second director of Harvard's East Asian Research Center. He also served as director of the U.S.-Japan Program, director of the Fairbank Center, and founding director of the Asia Center. He was also director of the undergraduate concentration in East Asian Studies from its inception in 1972 until 1991. He taught courses on Chinese society, Japanese society, and industrial East Asia. From 1993 to 1995, Dr. Vogel took a two-year leave of absence from Harvard to serve as the National Intelligence Officer for East Asia at the national intelligence council in Washington. In 1996 he chaired the American Assembly on China and edited the resulting volume, Living With China. The following year, Dr. Vogel began serving on the board of directors of the National Committee on U.S.-China Relations. He rotated off in 2002 after serving two terms. His book Japan As Number One (1979), in Japanese translation, became a bestseller in Japan, and his book Deng Xiaoping and the Transformation of China (2011), in Chinese translation, became a bestseller in China. Among his other works are Japan's New Middle Class (1963), Canton Under Communism (1969), Comeback (1988), One Step Ahead in China: Guangdong Under Reform (1989), and The Four Little Dragons: The Spread of Industrialization in East Asia (1991). Professor Vogel has spent a total of more than five years in Asia conducting research. He lectures frequently in Asia, in both Chinese and Japanese as well as English. He directs a weekly speaker series for the Fairbank Center on "Critical Issues Confronting China." He has received numerous honors, including eleven honorary degrees.