Wednesday, November 16, 2022 | 7:00 PM EST - 8:00 PM EST
National Webcast | Jon M. Huntsman Jr.
Former Ambassador to China, Russia, and Singapore Jon M. Huntsman Jr. was the featured speaker for CHINA Town Hall 2022, a national conversation on how the U.S.-China relationship affects our communities. From supply chains to national security, new technologies to climate change, the future of both countries will be determined by their relations with one another and the global community.
The National Committee held a nationwide virtual conversation on Wednesday, November 16 at 7:00 p.m. EST, including Q&A, with a leading authority on foreign policy. As one of few Americans to personally know Xi Jinping and Vladimir Putin, Ambassador Huntsman discussed the ways America can cooperate and compete with China, as both countries confront the most critical issues of the 21st century.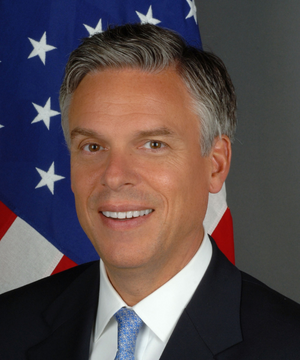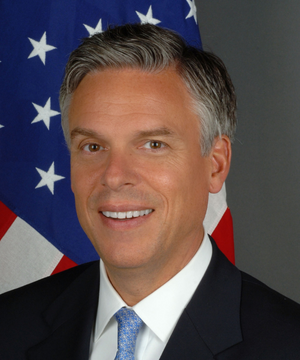 Jon M. Huntsman Jr.
Jon Huntsman, Jr. began his career in public service as a staff assistant to President Ronald Reagan, and served each of the five presidents since then in critical roles around the world, including as deputy assistant secretary of commerce for Asia, U.S. trade ambassador, and ambassador to Singapore, China, and most recently, Russia. Twice elected governor of Utah, Governor Huntsman brought about strong economic and tax reforms, tripled the state's rainy-day fund, and helped bring unemployment rates to historic lows. During his tenure, Utah was named the best-managed state in America and ranked number one in the nation in job growth.
Ambassador Huntsman was a candidate for president in 2012. Previously he chaired or served on the boards of several major companies, educational institutions, and non-profits. He has been a visiting fellow at the Kennedy School of Government, and a distinguished lecturer at Duke University's Sanford School of Public Policy. Huntsman is a seventh generation Utahn and has been married for 36 years to Mary Kaye Huntsman. They are the parents of seven children, including two adopted daughters from China and India. Huntsman is a graduate of the University of Pennsylvania and has ten honorary doctoral degrees.
---
Connect with a Local Partner Venue
To view our 2022 CHINA Town Hall venues, please consult the above map.